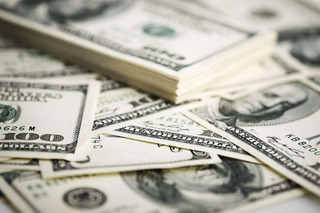 A Texas construction company owner and a disabled veteran have pleaded guilty to a conspiracy that garnered $250 million in federal contracts set aside for small businesses owned by disabled veterans, according to the U.S. Justice Department's Antitrust Division.
Michael Wibracht, former owner of several construction businesses in San Antonio, pleaded guilty March 5 to one count of felony conspiring to commit wire fraud and defraud the United States.
Wibracht and other co-conspirators installed Ruben Villarreal, a disabled veteran in San Antonio, as the owner of a construction firm, and it was registered with the U.S. Small Business Administration as a Service-Disabled Veteran-Owned Small Business (SDVOSB).
Wibracht and other conspirators, however, actually controlled the company, according to federal court records. They also concealed that the company was affiliated with other construction companies they owned, so it could qualify as a small business.
The company name is identified in the court documents only as "Company BH." Dun & Bradstreet's online business directory lists Ruben Villarreal as the key principal for Blackhawk Ventures, a commercial and office building contractor in San Antonio. The site reports the company was formed in 2004 and had annual revenues of about $16 million.
Villarreal signed on as the majority owner of the company in 2008 and then as sole owner in 2009, according to court documents.
"Wibracht and other co-conspirators, however, exercised disqualifying financial and operational control over the construction company," says a Justice Department news release. "The conspirators concealed that control in order to secure over $250 million in government contracts that were 'set aside' for SDVOSBs, in order to benefit their larger, non-qualifying businesses."
Wibracht, as well as other so far unnamed co-conspirators, defrauded federal agencies from 2004 until at least through 2017, the Justice Department says. Villarreal joined the scheme in 2008 until at least November 22, 2017, according to court documents. 
"For many years, this conspiracy undermined the integrity of the federal procurement process," said Acting Assistant Attorney General Richard A. Powers of the Antitrust Division. "This conduct robbed opportunities from honest businesses, especially those owned by historically disadvantaged individuals and service-disabled veterans."
Court records indicate another disabled veteran was also involved, but that person is not named. Other co-conspirators are also not named. The documents list two other affiliated companies that had been concealed from the SBA program, named only as Company M and Company F.
Villarreal pleaded guilty November 20 to one count of conspiracy to defraud the United States. He is scheduled to be sentenced June 23. Wibracht is scheduled to be sentenced July 7, according to court records.
Both men could face up to five years in prison and a $250,000 fine. They could also be fined as much as twice the amount of money gained from the crimes or twice the amount suffered by victims if those amounts exceed the $250,000 max fine, according to the Justice Department.
"The defendants conspired to fraudulently obtain multi-million-dollar government contracts under a program designed to benefit service-disabled veterans," said Inspector General Michael J. Missal of the Department of Veterans Affairs. "These guilty pleas send a clear message that individuals and companies who defraud the government contracting process for service-disabled veterans will be held accountable." 
The Antitrust Division asks that anyone with information about the case call its office in Washington, D.C., at 202-598-4000 or go to https://www.justice.gov/atr/contact/newcase.html.