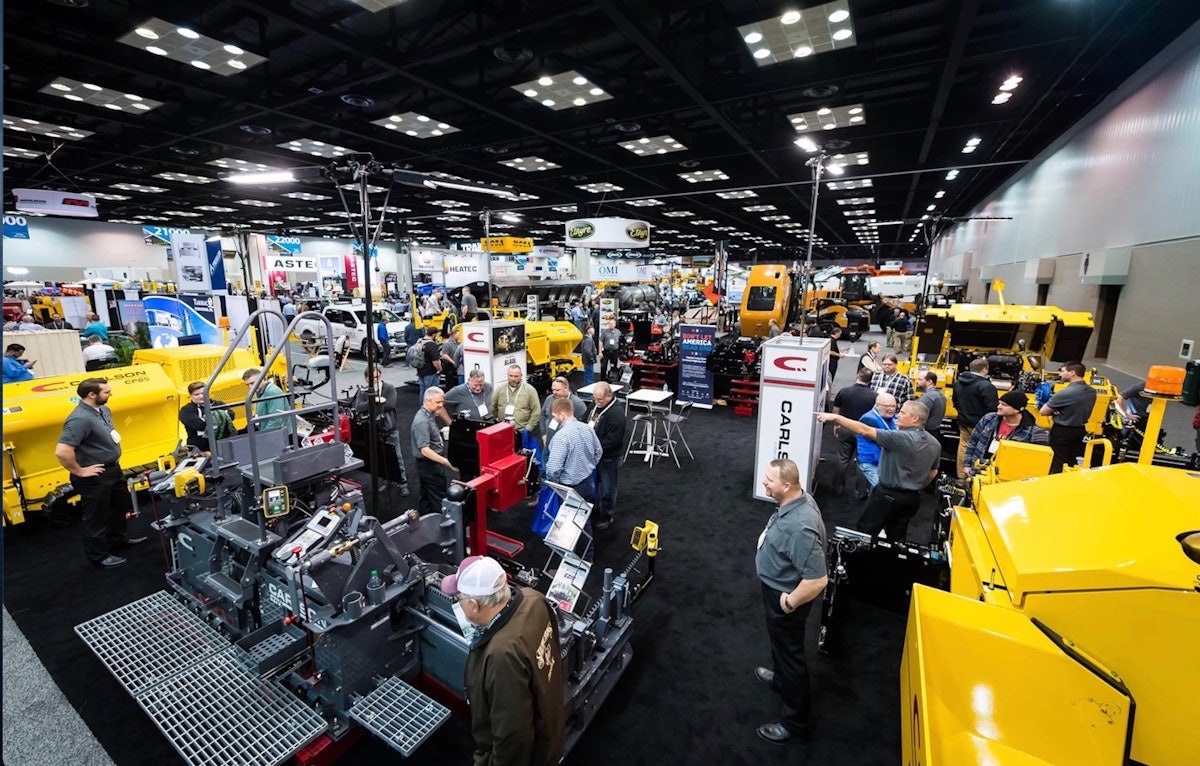 After being canceled this year because of the pandemic, the World of Asphalt will be back in 2022.
The show and conference, which will be held in conjunction with the annual AGG1 Aggregates Academy & Expo, is set for March 29-31, 2022, at the Nashville Music City Center in Nashville, Tennessee. 
Registration opens October 14.
Held every year, except during years when ConExpo is held, the last show was in 2019. The 2021 show was originally scheduled for Atlanta, but last November, organizers canceled due to the pandemic.
The owners of the show – the National Asphalt Pavement Association, the Association of Equipment Manufacturers and the National Stone Sand & Gravel Association – held debut virtual educational events in 2021. Both the People, Plants and Paving Conference and AGG1 Academy will be presented in-person at the 2022 event.
The World of Asphalt typically attracts 10,000 attendees. The 2019 show, held in Indianapolis, was named one of the Fastest 50 growing trade shows by Trade Show Executive magazine.
"We're proud to bring asphalt pavement professionals and manufacturers together for the 20th edition of World of Asphalt, the leading asphalt trade show and conference, in Nashville next year," said Show Manager Brittany Weltcheff. "We're also looking forward to presenting better education sessions than ever and more time on the show floor for attendees, making this a can't-miss event for asphalt and paving businesses."
The 2024 show will also be held at the Nashville Music City Center. For more details on the 2022 events, go to www.WorldOfAsphalt.com and www.AGG1.com.