Some JLG telehandlers can now be operated from outside the cab with the company's new remote-control boom.
The device is designed to give operators better visibility while placing loads at height. It could also eliminate the need for two people on a loading operation in which one is typically in the cab and another directs placement of the material onto a building.
The remote control can perform the following operations wirelessly: start the engine; raise, lower, extend and retract the boom; tilt fork up and down; and auxiliary hydraulics.
The device can also be operated from a fork-mounted work platform with a platform docking station, which provides a stable surface to magnetically mount the remote-control box.
The remote-control boom is available for JLG's 1644, 1732 and 1075 telehandlers.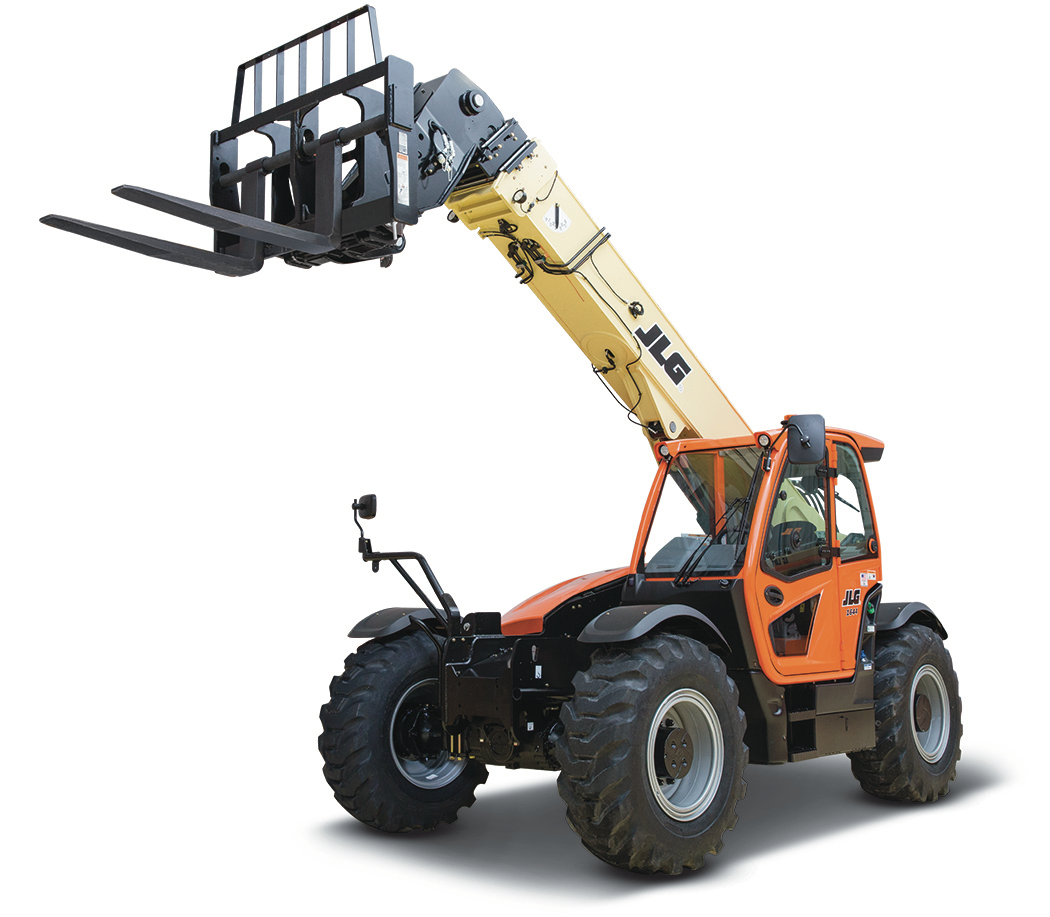 JLG telehandler equipped with remote-control boom.JLG
The 1075 is JLG's newest telehander, able to reach 75 feet high, or eight stories up, with 6,000 pounds of material. It also can reach outward 60 feet with as much as a ton. It ranks as one of the tallest and longest-reaching telehandlers in the 10,000-pound-capacity class, the company says.
The 1075 weighs in at 43,600 pounds, meaning it does not require special permits for transport. It has an up-and-over reach of 30 feet. JLG says it is geared toward such uses as building construction and demolition.