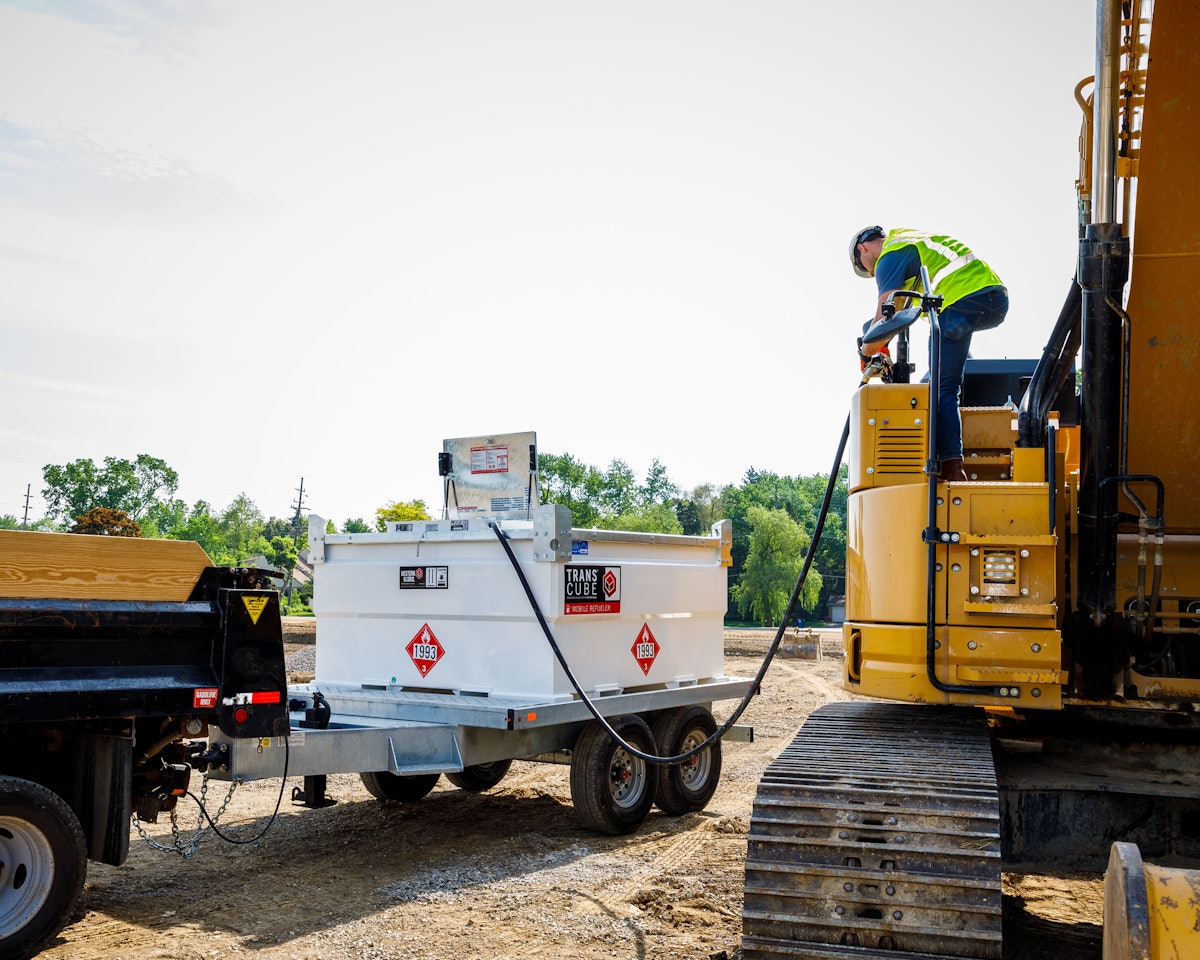 After several years of consistent fuel price increases and an overall increased focus on environmental safety, Western Global, a manufacturer of fuel and fluid storage solutions, will display an array of new and current products at indoor and outdoor booths at ConExpo/Con-Agg 2023 in Las Vegas. 
"The fuel industry has evolved significantly in the three years since the last ConExpo," said Jeff Lowe, director of product and sales enablement at Western Global. Both of the company's booths will feature a new product line. He noted that, based on fuel prices and the push for sustainable solutions, understanding jobsite fueling options is more important than ever.
Inside South Hall at Booth S61138, Western Global will focus on fuel storage solutions for extending generator runtime and refueling jobsite equipment. The booth will feature both a 251-gallon (10TCG) and 1,204-gallon (50TCG) TransCube Global transportable fuel tank as well as the TransCube Mobile Refueler trailer-mounted tank. Double-walled, the cube-shaped fuel tanks feature 110% containment and meet the required certifications for full-fuel transport. 
As proof of the durability, attendees will be able to inspect a TransCube Global that Western Global filled with 260 gallons of water and dropped from 80 feet during a test to demonstrate its' ability to withstand tough conditions.
The company's full range of tanks will be featured outdoors in the Diamond Lot at Booth D2138. Among the highlights will be the P12 TransTank Pro, a 3,223-gallon fuel storage tank for large refueling needs.
"We are excited to not only highlight the longstanding benefits of on-site fuel storage but also how our products are ready for emerging developments in the fuel industry like renewable diesel and emissions reduction," Lowe said.
He will be a featured speaker as part of a seminar on Wednesday, March 15, at 1 p.m. in West Hall 206 titled "Improve Fuel Efficiency with On-Site Fuel Storage." The session is part of the show's educational programming and will discuss the benefits of on-site fuel tanks and help contractors determine the best solution for their jobsite.