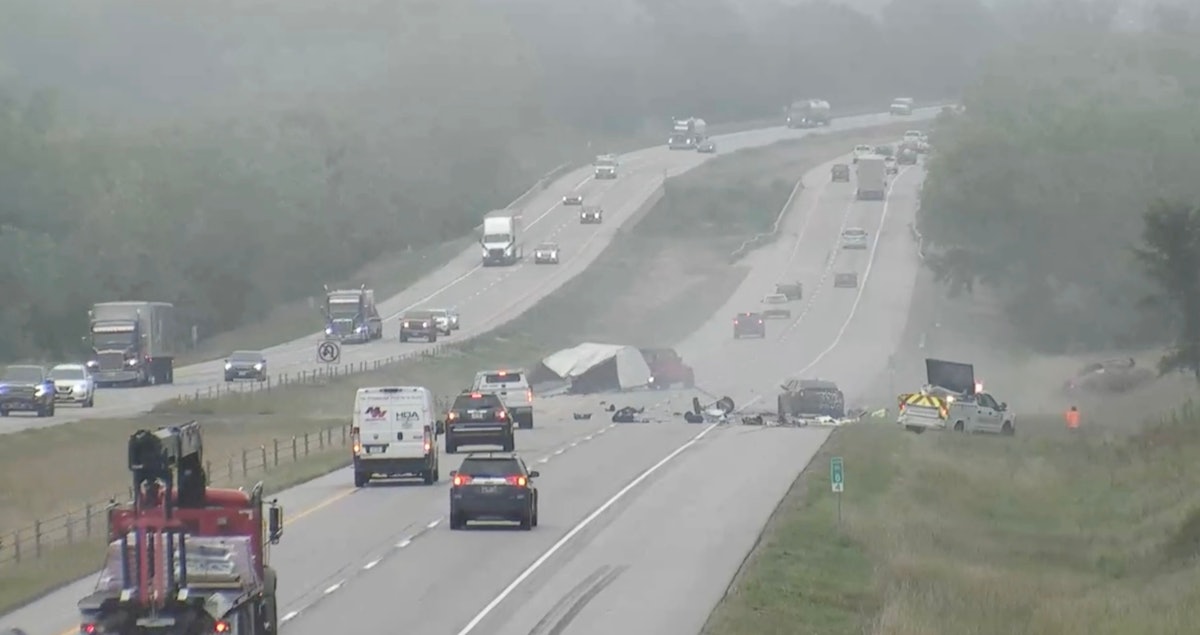 The Iowa Department of Transportation recently released a video showing how dangerous life can be for workers along highways.
In the video below released on Facebook, a Jeep hauling a trailer on I-380 between Cedar Rapids and Iowa City tries to move over into the left lane to make room for an Iowa DOT Highway Helper vehicle, which looks similar to a lighted attenuation vehicle, on the right shoulder.
Highway Helpers provides incident response and free assistance to stranded motorists. And the helper was doing just that for a vehicle when the crash occurred.
The trailer driver wasn't paying attention to the left rear of the trailer. The trailer hit a pickup truck traveling in the left lane. Both truck and trailer crashed into the Highway Helpers vehicle, with the trailer sandwiched in between.
The DOT worker with the Highway Helpers vehicle narrowly escaped with minor injuries. In the video, he can be seen in orange vest running along the grassy right of way from the crash. 
"Luckily no one was seriously injured in this crash on I-380 last month, but it is a great reminder to be EXTRA careful when moving over for a stopped vehicle," Iowa DOT's Facebook post says. "All drivers need to be aware of their surroundings and pay attention to what's happening on the road around them."
The same can be said for vehicles approaching road construction workers and highway work zones. More than half of the respondents in a highway work zone study conducted this spring by the Associated General Contractors and HCSS reported that they had a motor vehicle crash into a highway construction work zone in the past year.