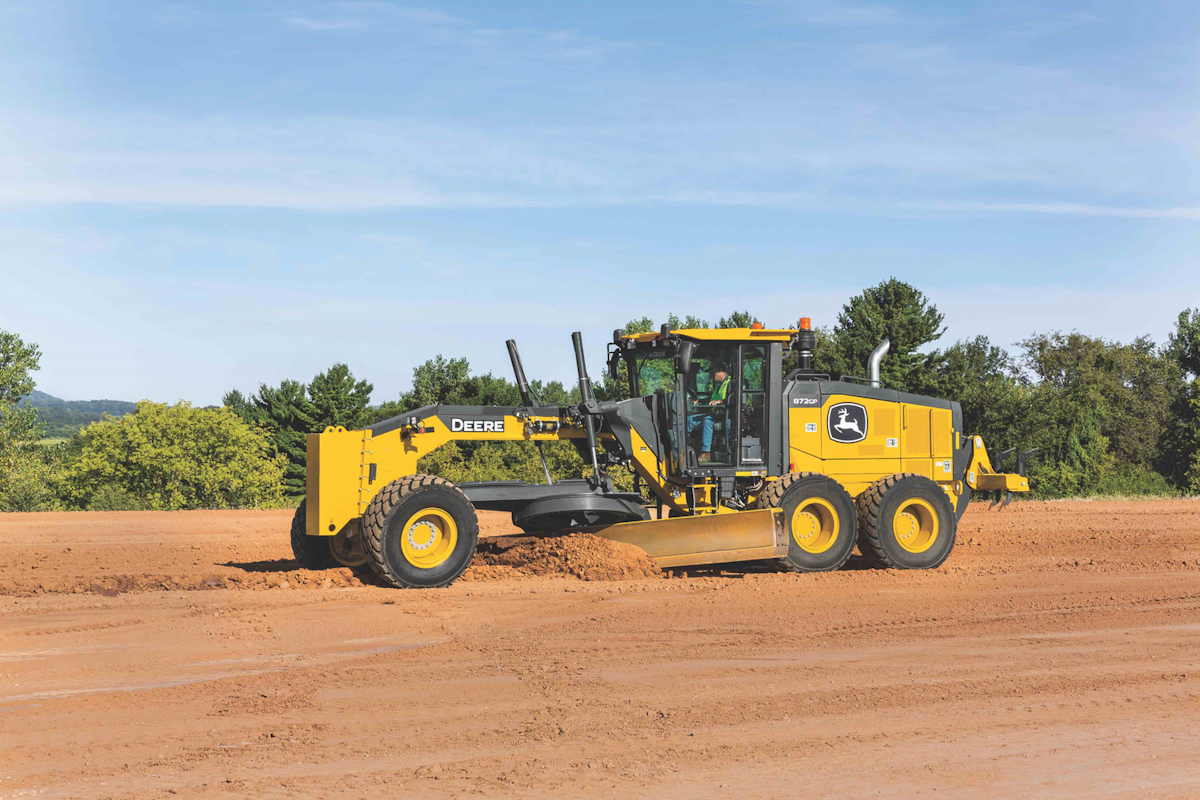 John Deere recently announced several updates and improvements to its Grade Pro (GP) motor graders and grader-centric improvements to its SmartGrade machine control platform. In this video we discuss those updates and talk about what differentiates a GP Series grader from Deere's standard G-Series graders.
Episode Chapters
0:00 Intro
1:11 What is a Deere Grade Pro Grader?
2:00 Antler Rack or Seat-Mounted Controls?
3:34 E/H Valve and A La Carte Automation Features
4:52 Cross Slope Standard on GP Graders
5:52 New Automatic Blade Gain on Cross Slope
7:00 SmartGrade Automation Features
7:08 Auto Articulation
7:45 Blade Flip
8:17 Machine Presets
9:38 Blade Stow
9:55 Why Deere's Grader Machine Control is So Unique
14:00 New Premium Circle Exclusive Included With SmartGrade
Mentioned in this Video:
Deere's New 333G CTL With SmartGrade Has Dozer Mode and Integrated Grade Control 
🚨🚨🚨Check Out Our Other Recent Videos!🚨🚨🚨
How Bobcat's New E60 Changed the Face of Its Compact Excavator Lineup | The Dirt #19
New Ford F-150 Tremor is Almost a Raptor, But Without the Price Tag
First Look: Kioti's First Skid Steer and CTL
These Contractors Built the Kubota Equipment Dealership They Always Wanted | The Dirt #18