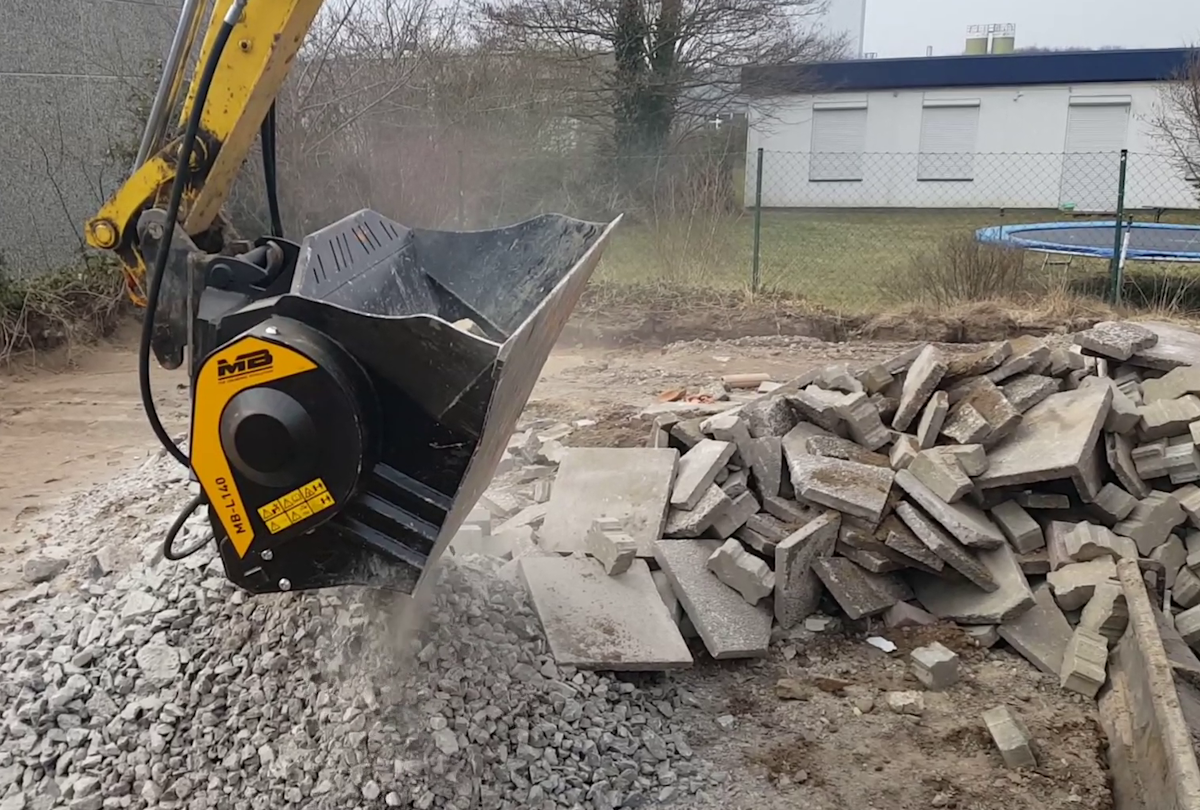 MB has developed a line of crusher bucket attachments for excavators working on small construction and demolition jobs where noise and dust need to be limited and there's not much room for moving around.
MB says its smaller crushers produce the same material quality as its larger crushers when it comes to grinding up bricks, concrete and other demolition materials.   
The company's MB-L140 crusher bucket is designed for those jobsites where it's already difficult to move around and demolition debris hinders movement even more. The crusher can be used to clear the site of debris without taking up more space and reducing the need to bring in haul trucks, which can increase downtime. The MB-L140 can crush material down to desired size and potentially use the material for sub-base. It is for excavators with operating weights between 15,400 and 28,700 pounds.
When noise and dust are a concern, the MB-L200 crusher bucket is designed for crushing material at a low noise level and reducing dust emission. It is compatible with excavators of operating weights between 26,500 and 37,500 pounds.
For fast production with a compact excavator, MB recommends its MB-C50 crusher bucket. It also is designed to reduce noise and dust. It is compatible with compact excavators with operating weights between 11,000 and 17,600 pounds.