The Brightline intercity rail service in Florida has marked several major milestones recently, including the completion of its 170-mile track from South Florida to Orlando.
The private rail system plans to open service to Orlando later this summer, which will allow passengers to travel between Miami and the northern city as well as points in between on the 230-mile route.
(A time-lapse video of the Orlando line's construction can be seen at the end of this article.)
Brightline first opened in 2018 between Miami, Fort Lauderdale and West Palm Beach. It began building the Orlando expansion in 2019. In 2022, it opened stations in Boca Raton and Aventura.
The Orlando expansion included building 56 bridges and three underpasses and upgrading 156 railroad crossings.
One of the engineering feats along the new corridor included using a box-jacking method to build two train underpasses much faster than traditional methods. Similar to accelerated bridge construction, the two precast concrete boxes were built off site and moved into place using hydraulic jacks. Each box weighed more than 3,000 tons and was moved at a rate of 3 feet per hour to their destination.
Tickets Now on Sale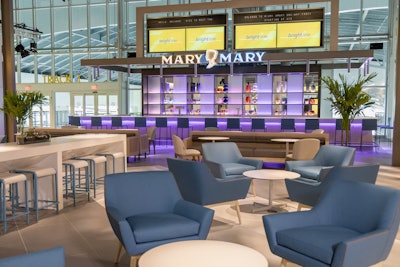 Tickets for service between Orlando and South Florida are on sale now for trips September 1 through early 2024 at gobrightline.com. Brightline says it has one-way fares starting at $79 for adults and $39 for children, and one-way Premium fares start at $149.
Groups of four or more can save 25% on fares. For more information on Brightline Orlando, visit www.gobrightline.com/Orlando. 
"Fastest Train in the Southeast"
Another milestone for Brightline came in March when its train reached 130 mph on a test run.
The company says the feat makes the train the fastest in the Southeastern United States.
The company was testing 35 miles of new track between the Orlando International Airport and Cocoa. The new tracks were built along the Beachline Expressway/SR 528. They are fenced in and have no grade crossings.
Brightline will continue testing throughout the 170-mile corridor between West Palm Beach and Orlando for speeds up to 110 mph through Brevard County in July. Brightline also recently completed its final rail and track cutover on the project, which integrates a new second track into the existing corridor.
$25 Million Infrastructure Grant
Brightline also got a boost recently from the federal infrastructure law, with one of its projects being awarded a $25 million grant to fund design and construction of two stations for what would be the first high-speed rail system in the U.S.
The $12 billion system is planned for 218 miles between Las Vegas and Southern California. The grant was awarded to the San Bernadino County Transportation Authority for two Brightline West intercity passenger rail stations in Hesperia and Apple Valley, California.
The company and the Nevada Department of Transportation have applied for a $3.75 billion federal grant for the rail line. Brightline plans for stations in Las Vegas, Apple Valley, Hesperia, and Rancho Cucamonga, with connectivity to the Metrolink regional commuter rail network in Southern California.
Time-Lapse Video
Check out the Brightline time-lapse video below of the Orlando rail line's construction: