Genie touts the new entrants to its lineup of micro scissor lifts as more versatile and productive alternatives to ladders and vertical mast lifts.
The new 14-foot-tall GS-1432m and 18-foot-tall GS-1932m models provide 500 pounds of platform capacity, able to handle two workers. At 32 inches wide, they can fit through a doorway or inside an elevator, and they have a zero-degree inside turning radius for working in tight spaces, inside or outside.  
The scissors are powered by an AC electric-drive motor, which Genie says reduces lifetime maintenance costs by 35%. With the Genie E-Drive motor, the lifts run 30% longer on a charge than traditional hydraulic-drive systems, the company says.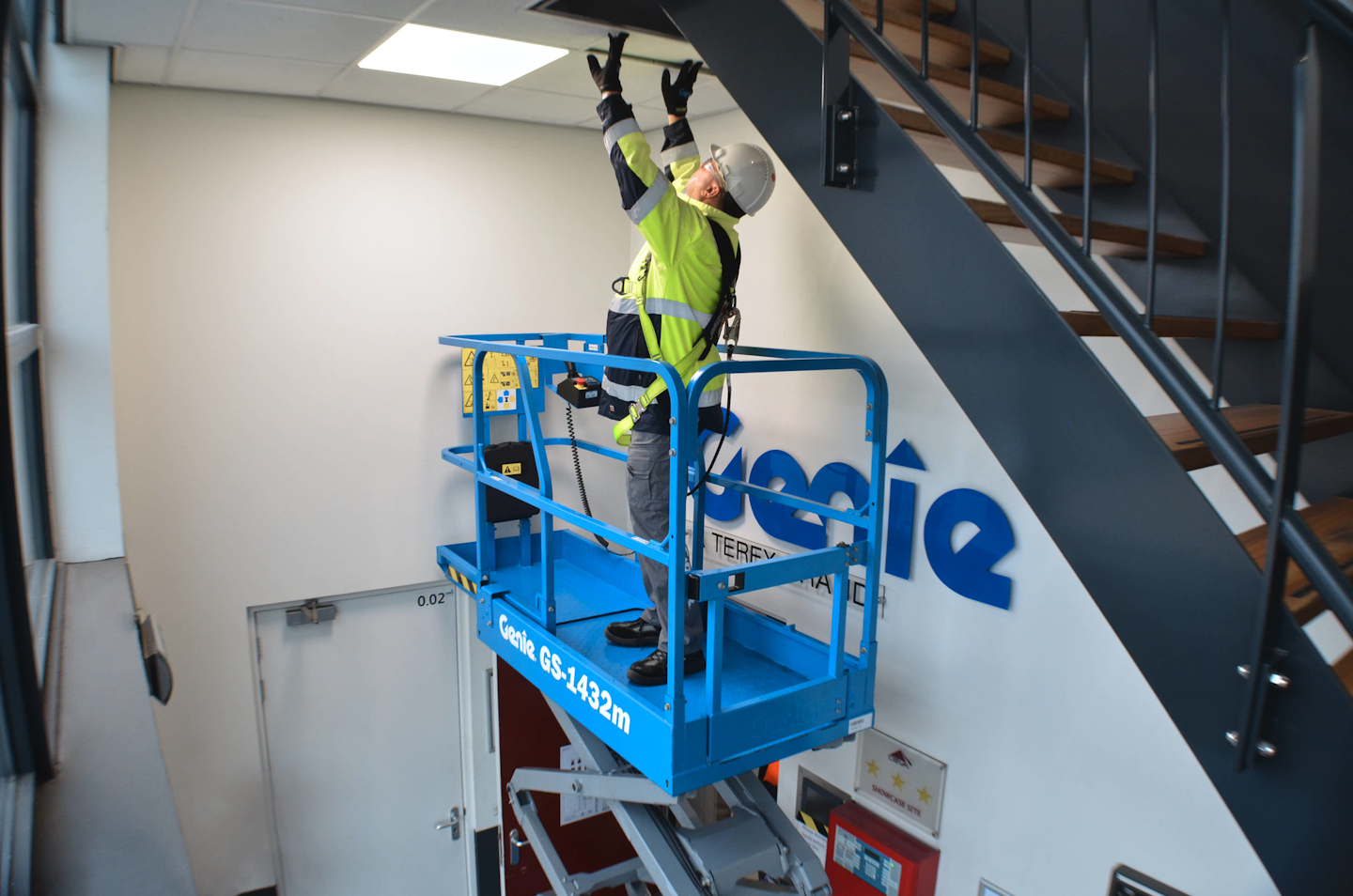 Genie's new GS-1432m micro scissor lift has an indoor and outdoor max platform height of 14 feet 1 inch.GenieThe lifts are designed for commercial construction, industrial and manufacturing maintenance, warehouse and data centers. They feature 25% gradeability and enough traction for loading and unloading.
The platform deck can be extended 2 feet, and the lifts have a stowed height of 6.5 feet.
At less than 2,000 pounds, the GS-1432m is 30% lighter than comparable standard-sized scissors, Genie says. Its max platform height of 14 feet 1 inch is rated for indoor and outdoor use.
The GS1932m has an indoor max platform height of 18 feet 2 inches and a max outdoor height of 17 feet. It weighs 2,600 pounds. Genie says it is capable of accessing jobsites that traditional 19-foot-tall scissors cannot.