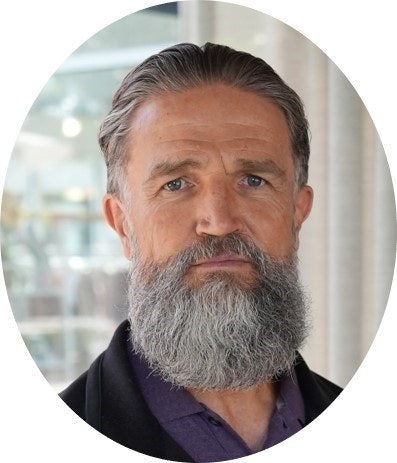 Cracking the code to success in the construction industry involves more than hard hats and heavy machinery. It's a strategic game requiring relentless persistence and deep-seated business acumen. Today, we're breaking down six business-transforming principles that'll pave your construction company's road to industry dominance.
1. Define Your Niche: Being a specialist rather than a generalist gives you an upper hand. Take a leaf from my client's book, who staked his claim in the Division 3 space by tackling "the jobs no one else wants to do." These tasks, too small or burdensome for larger companies, proved to be golden opportunities for his nimble, efficient operation. It's about spotting the opportunities others don't and owning them.
2. Solve Problems, Add Value: You're not just a builder; you're a solution architect. Understanding the issues isn't enough; you've got to sell these solutions to your clients, regulators, and project partners. Just like a project manager I know who leaves no stone unturned to save clients' money and stands firm by his ideas, be that proactive problem-solver who turns challenges into opportunities.
3. Establish Authority and Reputation: Actively share your expertise through thought leadership articles, speaking engagements, and networking opportunities. Industry associations are your playground, but the game isn't about scoring immediate business. It's about contributing to their mission. Participate actively, join committees, and most importantly, show up consistently. Networking isn't a sprint; it's a marathon. And much of your success stems from simply being there, time and again, building trust and relationships.
4. Embrace Collaboration and Partnerships: Complaining about architects or engineers gets you nowhere. The smart contractors realize that forming alliances, understanding the other side, and offering assistance create winning teams. It's these partnerships that become the bedrock of enduring success in the industry. Ground your relationships on mutual trust, shared values, and a commitment to delivering outstanding results.
5. Play Long-Term Games with Long-Term People: Starting a construction company is easy; maintaining one demands resilience. The survivors prioritize safety, productivity, and quality. They've got their eyes set on the next century, not just the season. If you envision your company standing tall a hundred years from now, steady growth and the relentless pursuit of excellence should be your mantras. Show up every day, ready to tackle challenges head-on. Maintain high standards in every project, regardless of its scale. You're not only playing long term games with clients, but also with employees. I know an extremely successful contractor who has established a "University" at their company for their fresh Project Engineers up to their Senior Project Managers. They offer technical and leadership courses on crucial skills like having difficult conversations, running efficient meetings, and constructing high-performing teams. Even the President rolls up his sleeves and teaches a class on the company's history and how to carve out a successful career there. They're not just building structures; they're building the future leaders of the industry.
6. Continuous Improvement and Adaptability: The construction landscape is ever-changing; staying ahead means adapting swiftly. A client who took a hard hit during the 2008 downturn, turned their struggle into a strategy. By expanding their horizons to include project types adjacent to their core market, they found clients with better resistance to market fluctuations. It wasn't just about surviving; it was about thriving amid change. Invest in your team's development and spark innovation within your ranks
Building a profitable construction business is a journey filled with challenges and opportunities. Imbuing these six principles into your strategy forms a blueprint for success. The construction industry provides a platform to craft a lasting legacy. So, dust off your boots, aim for the sky and start crafting your story. Remember, empires aren't built in a day, nor are they built alone. Keep laying those bricks, one project at a time.
With a strong reputation in the construction industry since 2004, Eric Anderton, founder of Construction Genius, uses his 25 years of experience to coach leaders on team building, leveraging his skills as a seasoned speaker and facilitator.
He's the go-to guy for construction executives ready to shift gears from project-building to team-building, guiding them to build efficient, successful teams.
Outside client work, Eric hosts the top-rated Construction Genius podcast and authored the best-selling book, "Construction Genius: Effective, Hands-On, Practical, Simple, No-BS Leadership, Strategy, Sales, and Marketing Advice for Construction Companies." His aim? To help construction pros make the shift from building projects to leading and developing teams of people.