Astec Industries is dropping all of its products' brands, including Carlson Paving and Roadtec, to put them under one brand name.
The company says the former brands will no longer operate as subsidiary companies and will all carry the Astec name, as well as a new logo and color scheme, with all of their online presence consolidated onto one website.
Astec's new logo marks what is now the company's only brand.Astec IndustriesBased in Chattanooga, Tennessee, Astec Industries is the umbrella company for Astec Inc., Astec do Brasil, Astec Australia, BMH Systems, Breaker Technology (BTI), Carlson Paving, Con-E-Co, Heatec, KPI-JCI and Astec Mobile Screens, Osborn, Peterson, RexCon, Roadtec and Telsmith.
The rebranding is part of the company's overall strategy to "simplify, focus and grow," it says.
"By coming together as one organization, we can offer greater customer service and drive innovation," says President and CEO Barry Ruffalo. "The rebrand enables us to build our strength together under one common name and purpose."
The company's new motto is "Built to Connect."
On its new website, it shows photos of Carlson pavers now painted white, instead of their former yellow, and with the Astec logo. The machine's model name still includes "Carlson." The Roadtec pavers also lose their blue and red accents and sport the Astec name and logo and keep "Roadtec" in the model name.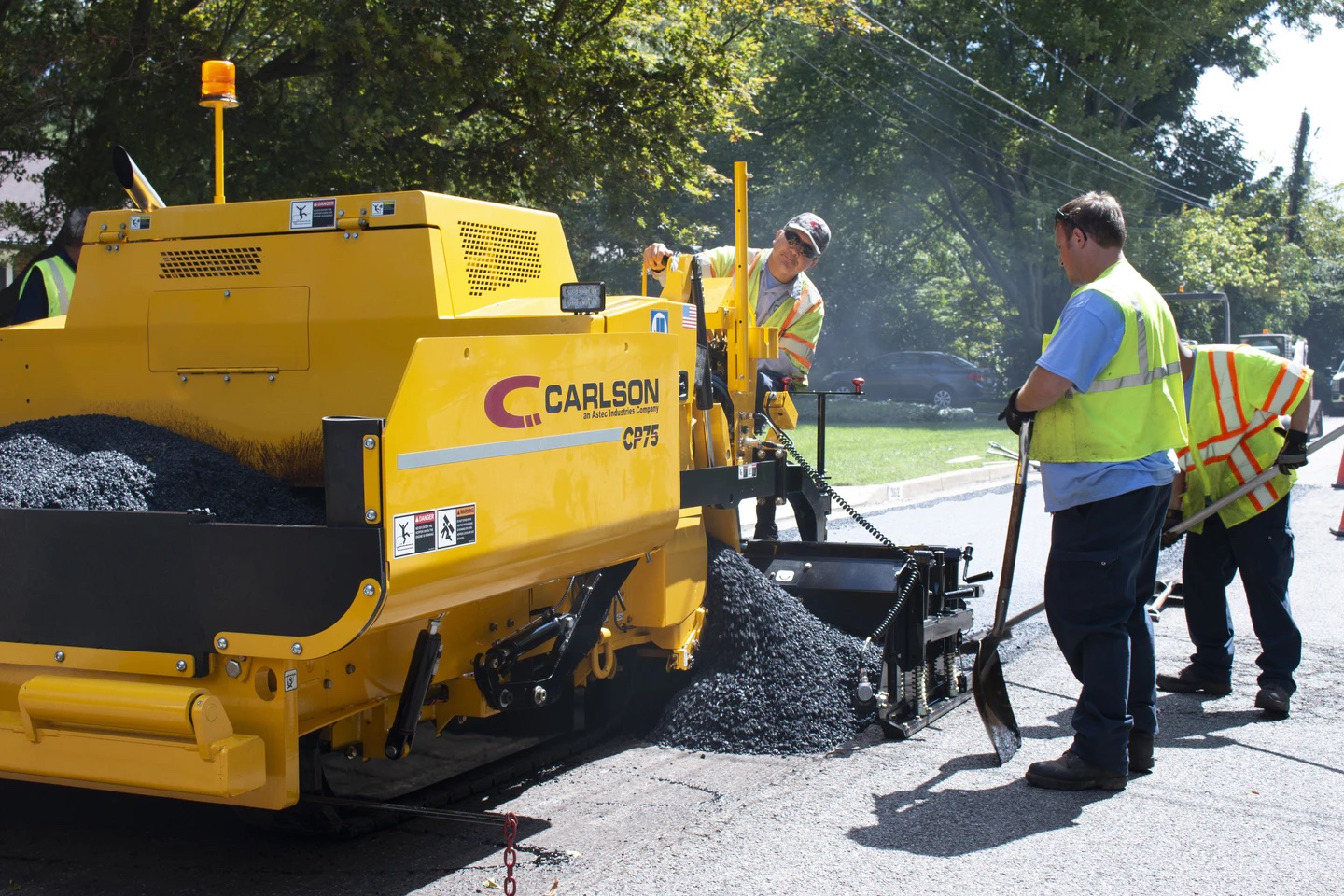 Carlson Paving's CP75 paver before the rebrand.Astec Industries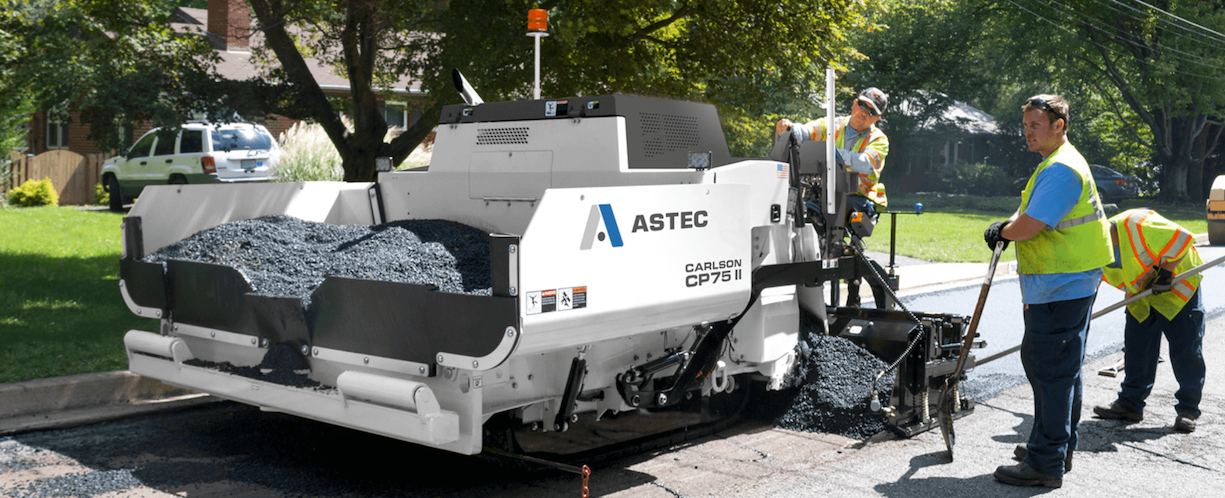 The Astec Carlson CP75 after rebrand.Astec IndustriesThe changes follow several steps before and after Ruffalo was named president and CEO in August 2019 to focus on key markets and exit underperforming ones. Ruffalo followed Benjamin G. Brock, who resigned abruptly in January 2019. Brock is the son of Astec co-founder Don Brock and became CEO in 2014. Don Brock died in 2015.
Earlier this month, Astec announced that the former Roadtec brand would expand its roadbuilding and aggregates products production in Chattanooga and relocate some of Astec's operations in Tacoma, Washington, where it makes Carlson pavers and screeds. The Tacoma plant is being closed and all of its operations spread to other Astec locations.
Last June, the company announced plans to close its Telsmith plant in Mequon, Wisconsin, where it manufactured aggregates and mining crushing and screening equipment. Those operations have also been dispersed to other locations.
As it consolidates its operations, Astec has also expanded its concrete batch plant business by acquiring Concrete Equipment Company, or Con-E-Co, and BMH Systems in 2020. It acquired RexCon in 2017. In the process, it has shed its drilling and wood processing businesses.
The company now has two segments for its products:
Infrastructure Solutions, which includes ashalt and concrete plants and pavers, asphalt brooms, soil stabilizers and reclaimers, material transfer vehicles, cold planers, grinders, chippers.
Materials Solutions, which includes products for crushing, screening, material handling, rock breakers.
In the first quarter of 2021, Astec reported a 1.5% drop in net sales compared to 1Q 2020, along with a 24% drop in gross profit margin.
The company reported that sales of new equipment and parts were slightly up for the quarter but were offset by a decline in used-equipment sales. It predicts growth for 2021 and 2022, thanks to increased infrastructure investment around the world and a 72% increase in order backlog over 1Q 2020.
"We appear to be in the early stages of a positive economic cycle supported by investment in global infrastructure," Ruffalo said in announcing 1Q results. "Many of our customers have projects on their books for the rest of 2021 and some into 2022. As a result, we are pleased with the significant increase in our backlog."