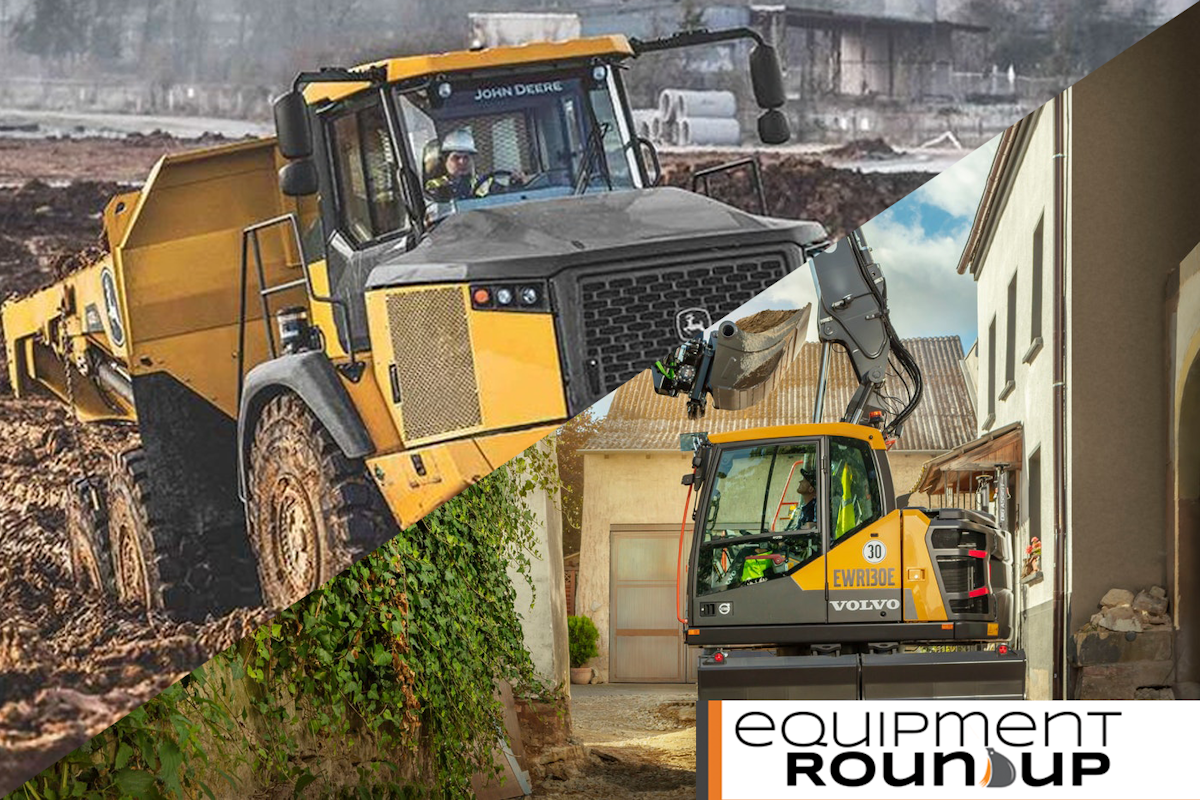 This is the Equipment Roundup
Every week we collect the top construction equipment headlines you need to know about in one spot.
Full Speed Ahead: Volvo EWR130E Wheeled Excavator Can Reach Speeds Up to 22 MPH
With the shortest front and rear swing radius in its size class, Volvo has introduced its ninth wheeled excavator model in the EWR130E.
Designed for a variety of jobs, the model is capable of speeds up to 22 mph and is designed for increased stabilization and operator comfort.
To read more, click here.  
Video: How John Deere Totally Re-engineered Its 410 E-II, 460 E-II Articulated Dump Trucks
What's new on Deere's latest articulated dump trucks? A lot.
But don't take our word for it. In this episode of The Dirt we sit down with John Deere's Cory Brant to discuss all of the improvements found on the new 410 E-II and 460 E-II and how they have been completely overhauled.  
To see the interview, click here.  
Cracking the DaVinci Code: How JLG Created the All-Electric DaVinci Scissor Lift With No Hydraulics
It's not every day that we see industry firsts, but that's exactly what JLG has delivered in the new DaVinci AE1932 scissor lift.
This machine is fully electric, meaning that not only does it derive power from a lithium ion battery, but the hydraulics have been replaced as well by electric an actuator.  
To read more about the AE1932's benefits and how JLG pulled it off, click here.  
Test Drive: The New Kenworth T680 Gets a Makeover
In our latest Test Drive, editor Jason Cannon took the new Kenworth T680 for a spin.
The truck recently received its first design overhaul in nearly a decade, and much of that work was done to improve aerodynamics.
To read Jason's full impressions, click here.  
Dynapac's new CC1300 VI compactor improves operator visibility, comfort
Dynapac's new 4.3-ton CC1300 VI is its latest compactor and the company says you can expect better visibility to the drums and improved comfort.
The new model allows you to choose dual frequencies and dual amplitudes for different layer thickness and features a new operator platform.  
To read more, click here.