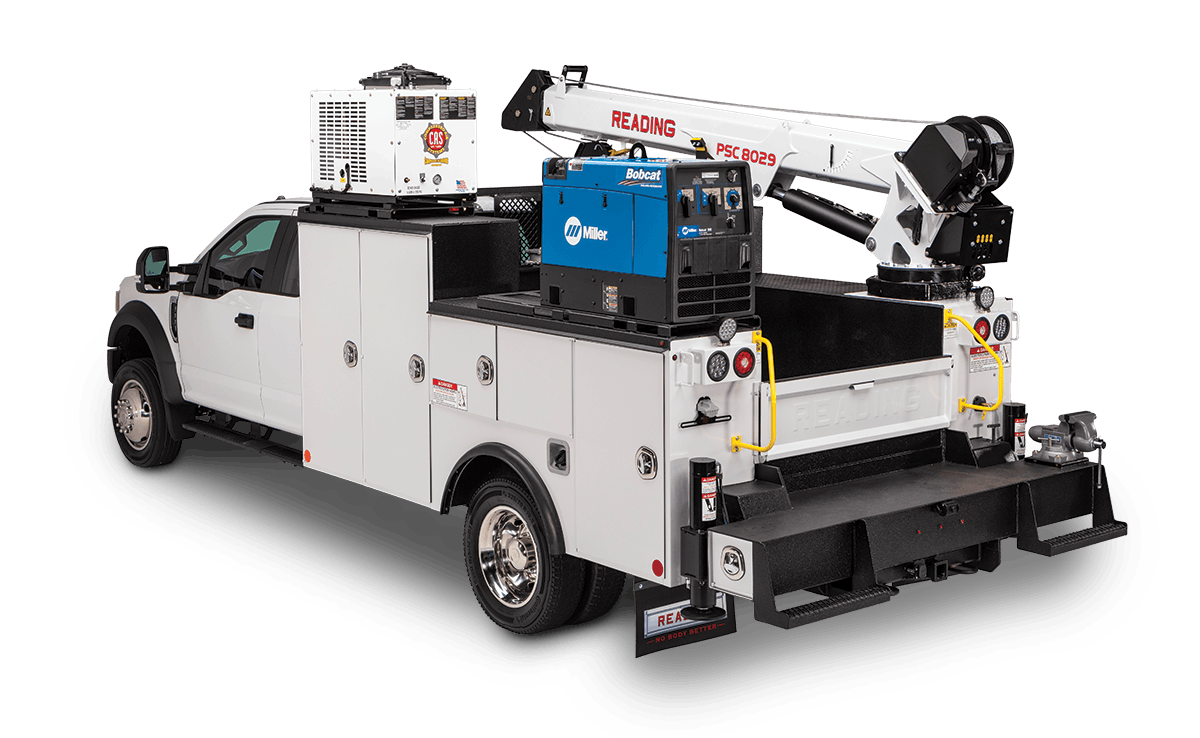 Reading Truck Group's all-new RM-45 crane body is designed to deliver additional lifting capacity, increased safety and lighting, and easy accessory installations. 
A torsion box understructure provides the strength and resistance needed to enable a 45-foot-pound lift at a 100% capacity rating throughout the lift zone. In fact, says Reading, all systems on the body have been re-engineered to deliver it's best-performing crane body ever. 
Built from corrosion-resistant galvannealed steel, the RM-45 crane body has a seamless wheelhouse panel, a redesigned workbench bumper with built-in grip steps and quick-mount brackets for easy accessory installation.  
Headache rack and rear compartment-mounted work lights and strobes provide additional lighting along with operator safety. 
Recommended chassis for the RM-45 include the Class 5 Ford F-550, Chevy 5500HD, Ram 5500, and Intermaternational V. The body also fits on the Class 6 Ford F-600 and Chevy 6500HD.