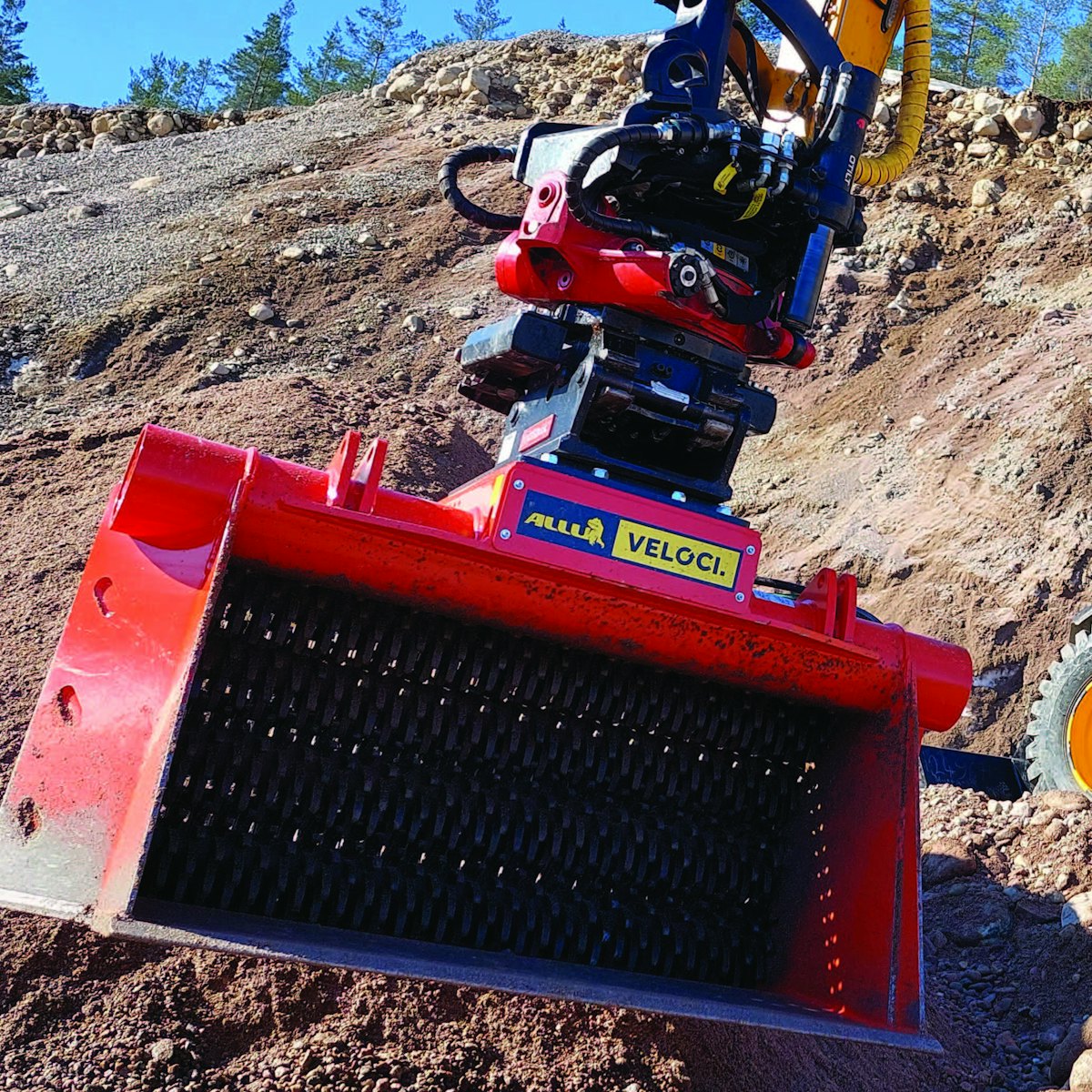 Fitting on several types of compact equipment, the new ALLU Veloci screening buckets can screen, sort, separate, mix and blend materials in one processing cycle.
The buckets were one of several products ALLU showcased at ConExpo-Con/Agg 2023.
Coming in five models, Veloci buckets use a polyurethane star screening system to create a rolling action, agitating the material and causing fines to fall through, separating the desired fragment size from debris and oversize material. This feature is especially useful during composting, allowing the vegetation to be separated out rather than being shredded into the end product.
Fitting on compact excavators, loaders, telehandlers and skid steers, the steel buckets feature a double-skin floor and fully welded joints.
ALLU also introduced its VD (variable drum) system, which allows drums or blades to be changed out individually, giving users the ability to quickly perform this function without opening the chain box.
For example, ALLU DN 3-17 TS VD fixed drum blades can be completely changed out in 40 minutes. This compares to the nearly three hours it takes to change out the blades on the company's standard DN 3-17 TS model (see video below). 
The VD drum is currently available on ALLU's DN 3-12 TS and DN 3-17 TS screener buckets. As with all Transformer D-Series models, the TS (top screen) structure makes it possible to process wet or moist materials without fear of clogging. And by rearranging the screening combs, users can get three different fragment sizes from the same unit.