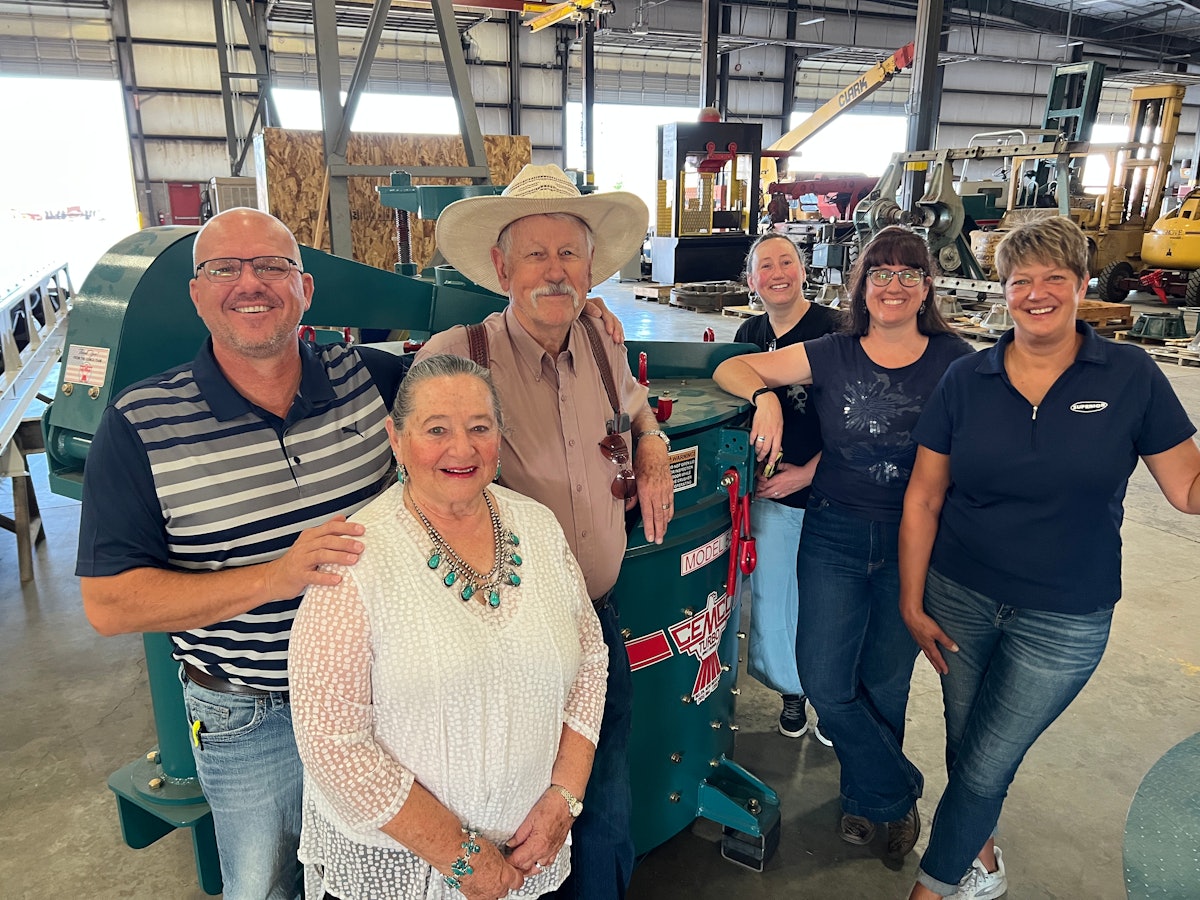 Superior Acquires VSI Crushing Manufacturer CEMCO
Superior Industries, a bulk material processing and handling systems manufacturer, has acquired CEMCO, a manufacturer of vertical shaft impact (VSI) crushers.  
CEMCO is known as the originator of the modern VSI crusher, a product that "revolutionized production of high quality road-making material," Superior says. The Belen, New Mexico-based company serves customers in the aggregates, recycling, mining and energy markets worldwide.
"We're honored that the Hise family has trusted us to carry on an incredible legacy they worked very hard to create," says Jason Adams, president of Superior Industries. "Our care for employees, customers, and the Belen community will continue to be strong."
CEMCO brings a 140,000-square-foot manufacturing facility, dozens of employees, and a new product line into Superior's portfolio.
The CEMCO VSI offers capacity rates up to 1,500 tons per hour and models ranging from 75 – 1,000 horsepower in single or dual-drive packages.
Hitachi Global Air Power Acquires Henry Production and Distributor Pumps & Service
Hitachi Global Air Power US has agreed to purchase Henry Production, the parent company of Pumps and Service.
Pumps and Service has been a distributor of Sullair air compressors since 1990 and provides sales and service of compressors, pumps, and related equipment. Henry Production develops gas compression solutions,  including fabrication. Hitachi purchased Sullair from Accudyne in May 2017 and rebranded the company under the newly formed Hitachi Global Air Power entity in April 2023.
The companies are headquartered and co-located in Farmington, New Mexico. Two sales and service offices are located in Albuquerque, New Mexico and Lubbock, Texas.
"Pumps and Service has strong market share in the Southwestern United States and this purchase allows us to cement our sales and service presence in the region," said John Randall, Hitachi Global Air Power President and CEO. "With the addition of Henry Production, this acquisition also allows us to deepen our customer focus – especially in the oil and gas industry. The added capabilities and expertise Henry Production brings to Hitachi Global Air Power helps further our strategy to provide total seamless solutions to our customers and better answers the evolving needs of our expanding customer base."
"What's always set us apart is the level of respect we have for customers and vendors," said Sam Henry, President of Henry Production and Pumps and Service. "Making a sale is a transaction. Treating a customer with respect creates a partnership. Hitachi Global Air Power operates with those same principles of mutual respect and trust."
All Pumps and Service and Henry Production employees will remain with their respective companies through the transition. Hitachi says both companies will operate under their original name for the time being to ensure uninterrupted service to customers.
Yanmar Opens Regional Distribution Center in Washington
Yanmar America Corporation announced the opening of a new 46,000-square-foot Regional Distribution Center (RDC) in Lakewood, Wash.
The facility will serve Pacific Northwest dealers, including those in Alaska. Strategically located near the Seattle Port, the RDC will allow dealers to reduce their on-site inventory while allowing faster product delivery times to customers, Yanmar says.
Yanmar's YM, YT and SA series tractors, Bull and Brahma series UTVs, and a wide range of attachments will be distributed from the center.
"We are excited to introduce our new Regional Distribution Center in Lakewood," said Jon Richardson, director of Yanmar America's Rural Lifestyle Division. "This facility represents a significant milestone in our commitment to providing exceptional service and support to our valued dealers and customers in the Pacific Northwest region. The RDC will enable us to offer a wide range of top-quality equipment and implements, ensuring that our customers have access to the tools they need to for success."
Deliveries to the center started on July 11, 2023, with shipments to dealers scheduled to begin on July 17, 2023.