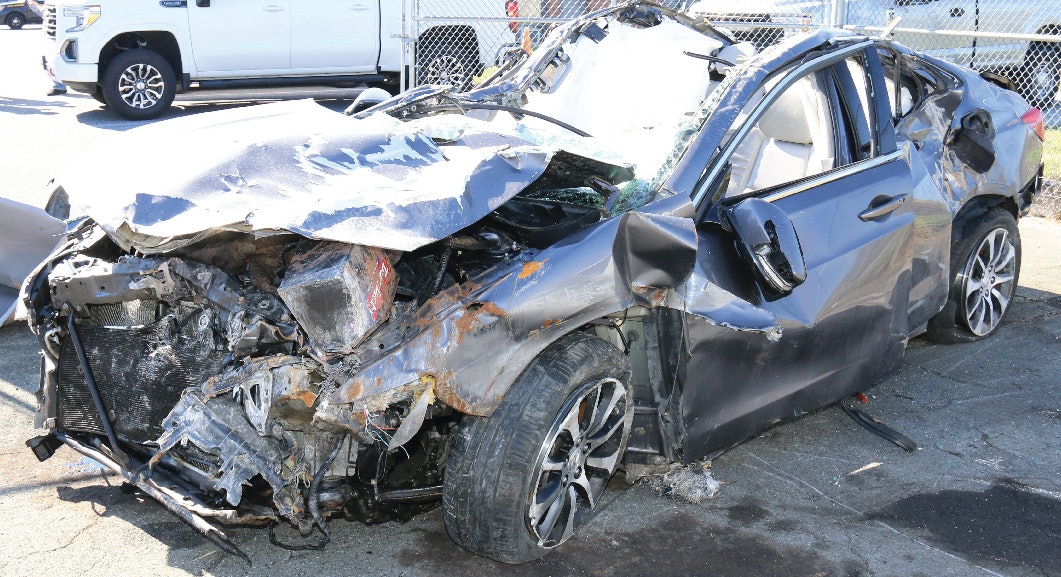 The National Transportation Safety Board has released a preliminary report on the interstate crash in a work zone in Maryland that killed six highway workers.
In the report, the NTSB says both drivers in the incident March 22 on I-695 in Woodlawn were traveling faster than the posted 55 mph speed limit and faster than adjacent traffic. The work zone was a long-term closure on the left shoulders of the northbound inner loop and part of a 19-mile project between I-70 and State Highway 43.
The work zone had concrete barriers to separate workers from traffic, but the car that spun out of control entered an opening in the barriers used by construction vehicles.
The report gave this account of the incident:
At about 12:30 p.m., a 54-year-old woman driving a 2017 Acura TLX had traveled about 1.8 miles through the work zone when she shifted into the far-left lane. Her car struck a 2017 Volkswagen Jetta.
The Acura spun out of control and entered an opening in the concrete barriers. "As the Acura traveled through the work zone, it struck miscellaneous construction materials and six of the workers before eventually coming to a stop after overturning," the report says.
All six workers were killed, including a father and son:
Mahlon Simmons III, 31, of Union Bridge
Mahlon Simmons II, 52, of Union Bridge
Rolando Ruiz, 46, of Laurel
Carlos Orlando Villatoro Escobar, 43, of Frederick
Jose Armando Escobar, 52, of Frederick
Sybil Lee Dimaggio, 46, of Glen Burnie
The driver of the Acura was hospitalized for three weeks for her injuries and has been released, according to CBS Baltimore. The 20-year-old male driver of the Jetta told police he was not injured.
The NTSB says the crash remains under investigation, and it is still determining probable cause. It also plans to issue safety recommendations to prevent similar incidents. It is being assisted by the Maryland State Police and Maryland State Highway Administration.