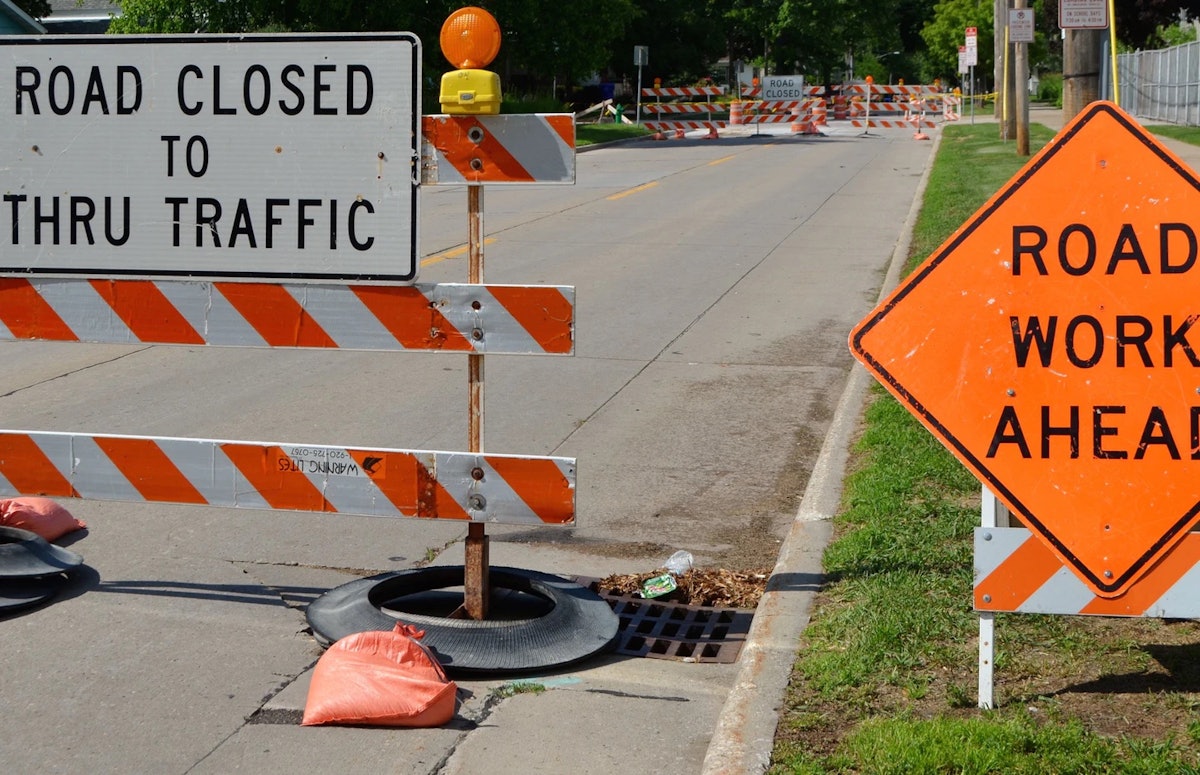 An Ohio-based manufacturer of drainage and bridge structures must pay more than $8.5 million in fines and restitution for its involvement in a bid-rigging scheme that targeted the N.C. Department of Transportation.
Contech Engineered Solutions LLC of West Chester, Ohio, has pleaded guilty in federal district court to bid rigging in violation of the Sherman Antitrust Act and conspiracy to commit mail and wire fraud, according to the U.S. Justice Department.
The Quickrete subsidiary was indicted by a federal grand jury in October, along with Brent Brewbaker, a former Contech executive. Brewbaker's case is still pending.
Contech, which manufactures pipes and other structures used for bridge construction and drainage management, submitted bids between 2009 and 2018 for NCDOT drainage projects that involved aluminum structures, according to the indictment. A cooperating witness, whose name has been withheld, reported to Brewbaker and prepared and submitted the bids at his direction, the indictment says.
Another company, known only as Company A in the indictment, would also submit bids to NCDOT, while Contech submitted an intentionally higher bid. Company A would buy aluminum structures from Contech. The indictment says Brewbaker would contact employees at Company A to find out its bid price. The intentionally higher bids from Contech made it appear the two companies were competing, the indictment says.
"This is a case about fraud and collusion in the North Carolina bidding process for certain water drainage system components," said Acting U.S. Attorney G. Norman Acker III for the Eastern District of North Carolina. "All taxpayers lose when companies submit false records in an effort to game the bidding system."
Examples included the following, according to the indictment:
September 2017 – Company A planned to bid $190,873.86, and after Brewbaker learned of the bid amount from Company A, Contech bid $206,900.
February 2018 – Company A's bid was $47,957.93, and Contech's bid was $54,600.
March 2018 – Company A's bid was $124,565, and Contech's bid was $136,500.
Under a plea agreement, Contech will pay $7 million in criminal fines, and $1,533,988 in restitution to NCDOT. Contech is cooperating with the Justice Department in its investigation, the agency says.
In response, Contech issued a statement saying, "While the charges arise from the conduct and direction principally of a former employee in North Carolina, we take antitrust laws very seriously and we accept responsibility for that person's conduct."
It says the company has resolved all of the charges. "Since the DOJ informed us of their investigation, we have cooperated fully with the investigators and have taken numerous measures to prevent the recurrence of this sort of conduct. We remain focused on serving our customers consistently with our commitment to integrity and ethics in all our dealings."
The NCDOT said it had no comment regarding the guilty plea. When asked whether any changes had been made in its policy as a result, the agency responded, "What happened was not related to the process that we have in place."
According to court documents, Brewbaker's case is scheduled for arraignment October 12.
"The agreement and sentence imposed should serve as a significant deterrent for anyone who chooses corporate greed over open and fair competition in transportation projects funded with federal dollars," said Special Agent-in-Charge Jamie Mazzone of the U.S. Department of Transportation Office of Inspector General, Mid-Atlantic Region. "Together with our law enforcement and prosecutorial partners, we will continue our efforts to pursue and uncover corrupt conduct and hold these bad actors accountable."