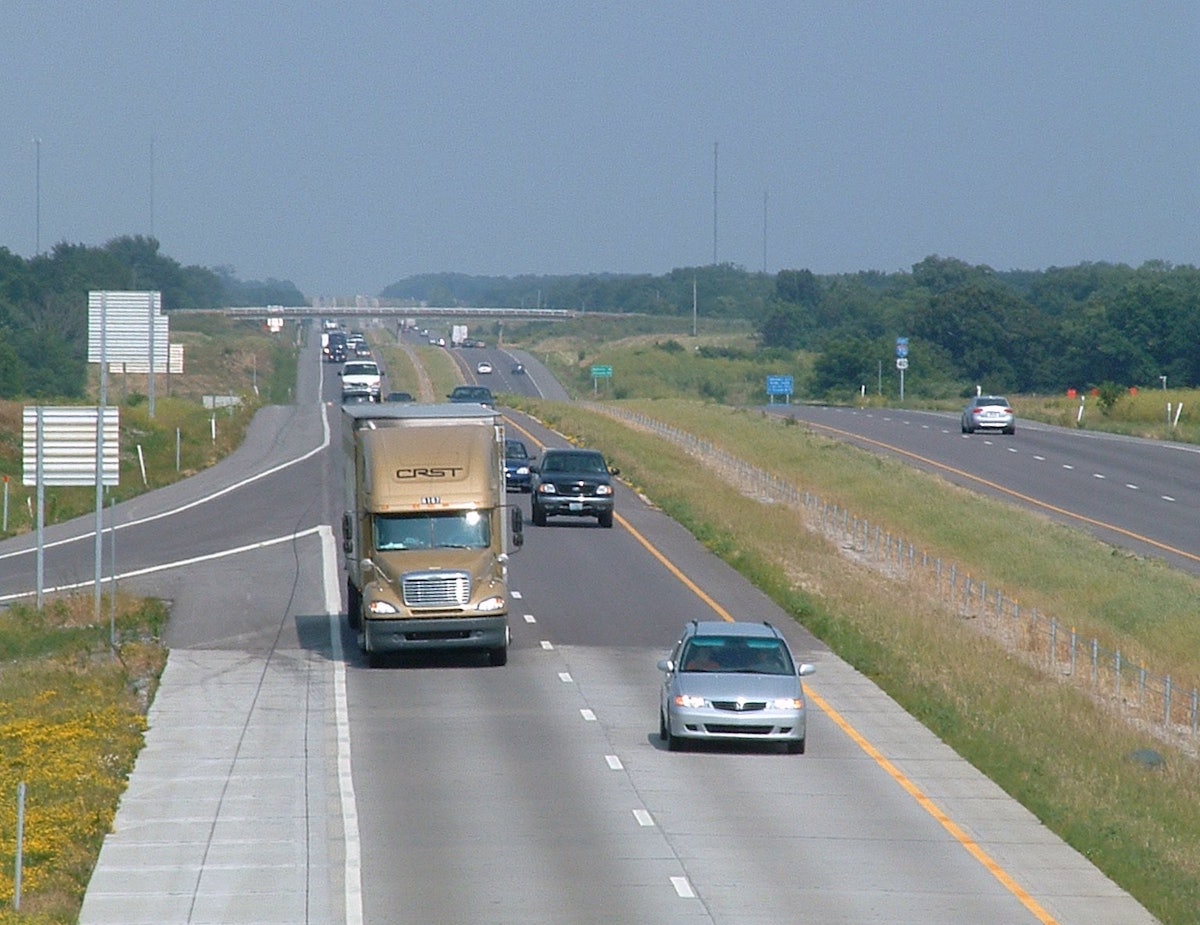 Work is expected to begin next summer to widen and reconstruct I-70 in Missouri after the Legislature approved $2.8 billion in funding for the project.
The highway between St. Louis and Kansas City has not faced such a large upgrade since it was built 60 years ago.
The Missouri Department of Transportation has been approved for the funding to widen 200 miles of the interstate by an extra lane in each direction  between Blue Springs and Wentzville. The widening project also includes reconstruction, rehabilitation and repair of existing roadway, MoDOT says.
The project's goals are to increase road capacity; reduce crashes; upgrade interchanges, road alignment and cross sections; and improve freight movement.
The state counts itself as the birthplace of the U.S. interstate system with I-70 in St. Charles County marking the first interstate project under construction. Ground was broken in 1956.
Since then, though, the road is showing its age. MoDOT says many sections are overcapacity with outdated interchanges, causing traffic delays and hindering economic growth.
"Governor Parson and the General Assembly have provided a once in a lifetime investment into this critical transportation corridor," MoDOT says. "These 200 miles of I-70 are some of the first interstate to be built in the country 60 years ago."
Before construction can begin, the DOT will re-evaluate previous environmental studies conducted for the corridor and start the design process in the next year. The entire project is expected to take four to five years.
The process of improving I-70 began in 1999 with an MoDOT feasibility study of the corridor. Impact studies have been conducted on the highway's expansion for seven geographic areas.