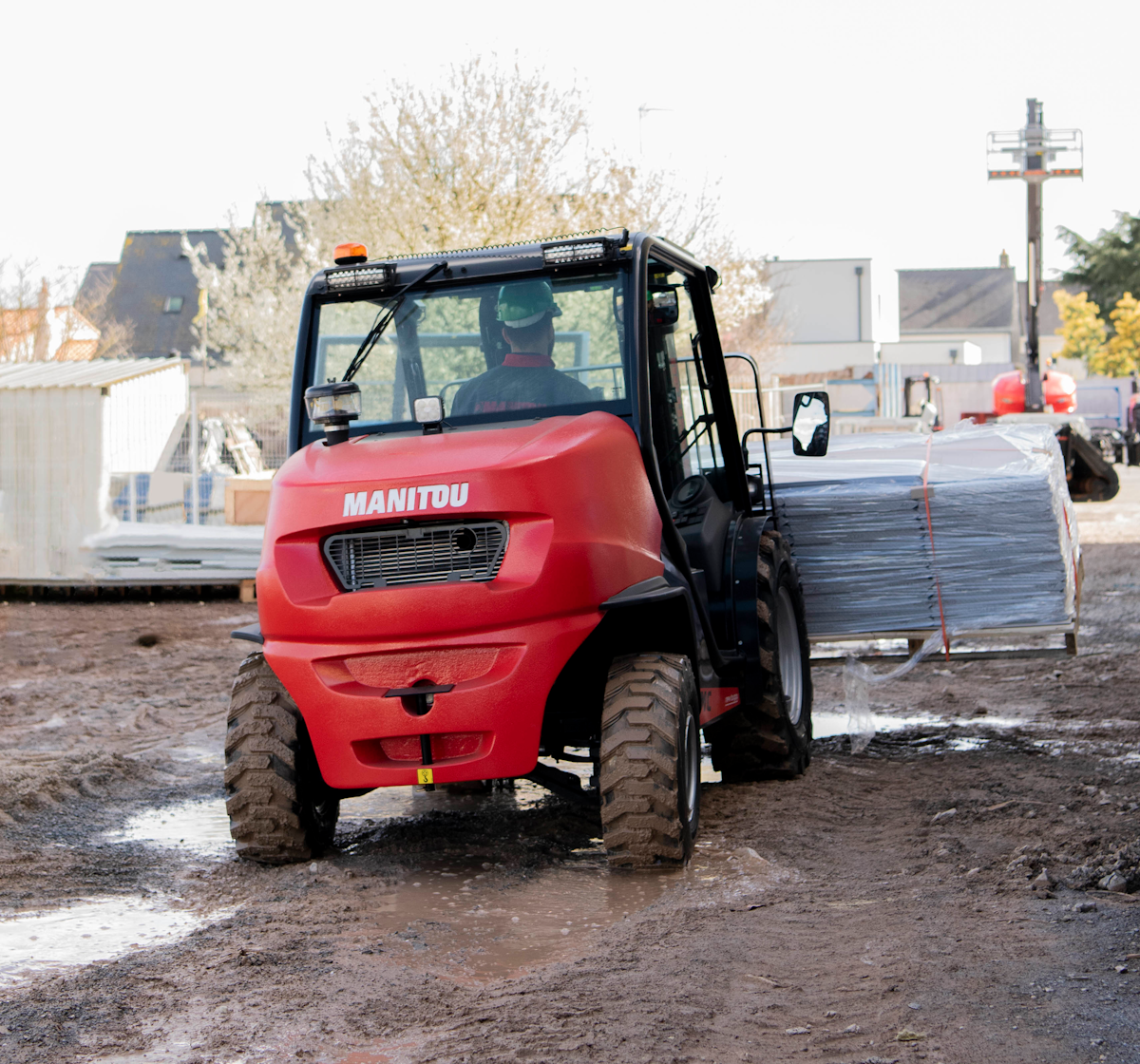 Manitou's MC 25-4 and MC 30-4 compact rough terrain forklifts create a bridge between the company's indoor industrial style and rough terrain forklifts.
The models can handle pallets in both indoor and outdoor applications. 
"Replacing the successful MH25-4T model in the Manitou range, the all new MC 25-4 brings performance, visibility and operator comfort to a new level," says Brian Rabe, North American product marketing and training manager, Manitou Group.  Features include a glass roof and redesigned mast, both intended to improve visibility. "Standard selectable 4wd/2wd and a new chassis improve performance," he adds. 
The models offer an 11.8-inch ground clearance, which Manitou says is the highest ground clearance for this type of model in the market, offering a balance between ground clearance and easy cabin access. Each unit comes available with two motors on the front wheel or four motors on the front and rear wheels. Users can quickly select between 4WD or 2WD by using a dashboard control.
Powered by a Kubota engine, the models can reach a 15.2 mph traveling speed and have a 0.92 gph fuel consumption rate. Compared with the Manitou MH 25,  fuel consumption has been reduced by 12% and preventive maintenance has been reduced by 20%, Manitou says.