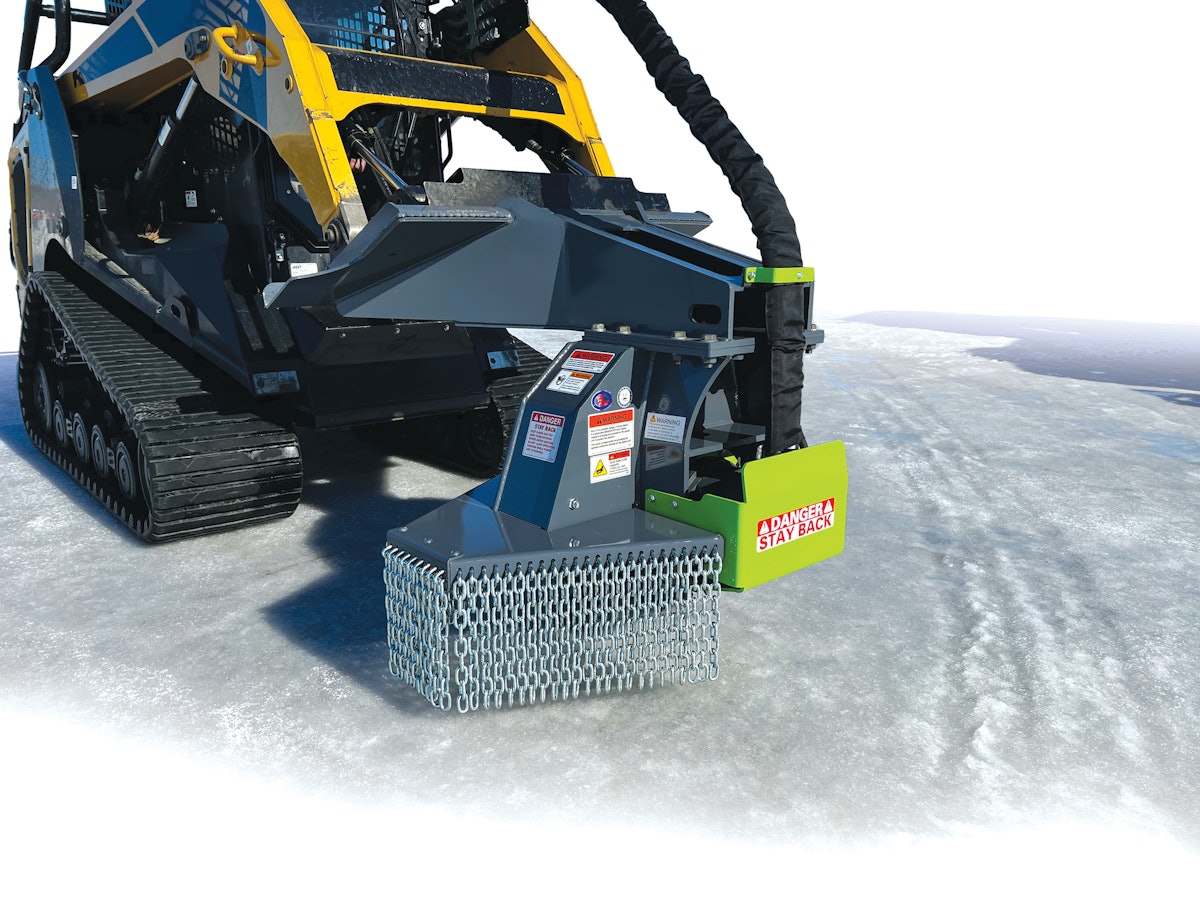 Loftness has extended its line of vegetation management attachments with the new Stump Ax, a stump grinder compatible with skid steers or compact track loaders.
Designed for high productivity and superior control, Loftness says the rigid-mount Stump Ax can work faster than articulating stump-grinder attachments. Operators simply reposition the power unit instead of swinging the cutting wheel. The unit was unveiled at ConExpo-Con/Agg 2023. 
Its angled hitch and forward-reaching boom also give operators better visibility and control on the job. "As you're approaching the stump, the ground around it is humped up," says Clinton Major, product development coordinator with Loftness. "This will reach out, so your skid loader is not trying to drive up the hump. It gives you better control, so you're not trying to make fine adjustments as you're grinding the stump."
The Stump Ax is equipped with a 31-inch Leonardi Phantom Wheel with Tomahawk teeth. Beyond its high strength and fast cutting performance, the wheel has cut-outs to create a see-through effect for further improved visibility. This allows operators to see the cut and avoid obstacles. A standard chain deflector provides containment of the wood chips.
A 200-cc SAI high-torque radial piston motor on the Stump Ax is compatible with skid steers and compact track loaders with 30- to 60-gallon-per-minute hydraulic flow ratings. The unit can be mounted either forward- or rear-facing, thanks to its reversible design.