At its virtual dealer meeting this fall Kubota Tractor called 2021 "the year of the excavator" and its first product announcements this year make good on that promise.
Starting in March, two new compact excavators and a new hydraulic quick coupler will be available at Kubota dealerships; another excavator model is due this summer.
The new Kubota KX057-5 conventional tail swing and U55-5 reduced tail swing models feature standard technology and comfort packages, all upgrades from the previous dash-4 models, Kubota says. With the launch, the company offers 13 conventional and reduced tail swing models in the 1- to 6-ton weight class. 
 "Our new excavator models are built on the solid engineering our customers expect, and now feature more technology, much quieter cabs and many comfort features – we are truly taking care of our operators with these new units,"  says Patrick Baker, Kubota construction equipment product manager.
Here are the details:
KX057-5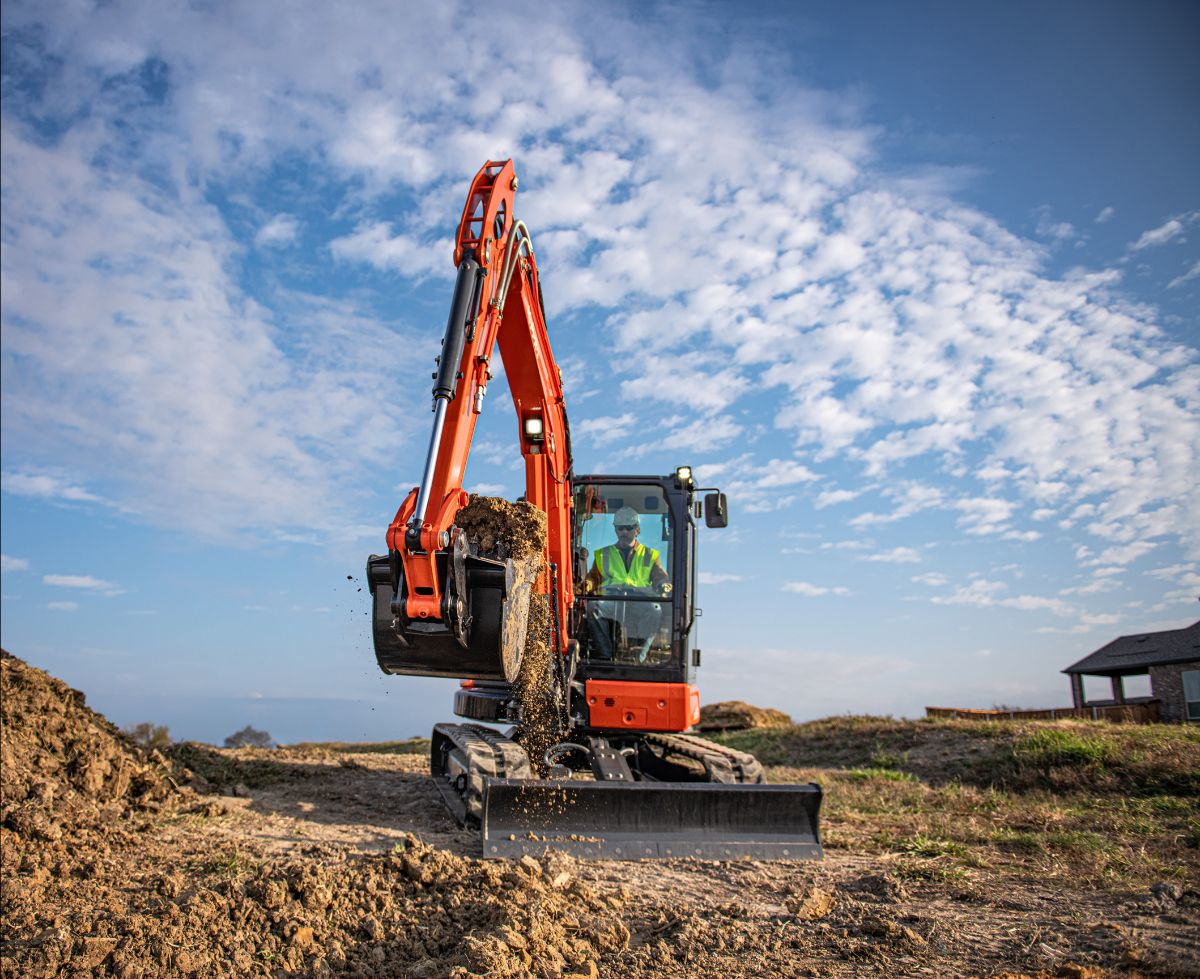 Kubota's new KX057-5 conventional tail swing model is powered by a 47.6-gross-horsepower engine.Kubota
Replacing the KX057-4, the KX057-5 comes in both cab and canopy models and offers improved technology and ample cabin space, says Kubota.
For the first time, Kubota's excavators offer an optional keyless start. The engine can be started with a four-digit code and up to 10 user passwords can be set. 
Powered by a 47.6-gross-horsepower engine, the model has a digging depth of 12 feet 9 inches and a bucket breakout force of 10,172 pounds.
U55-5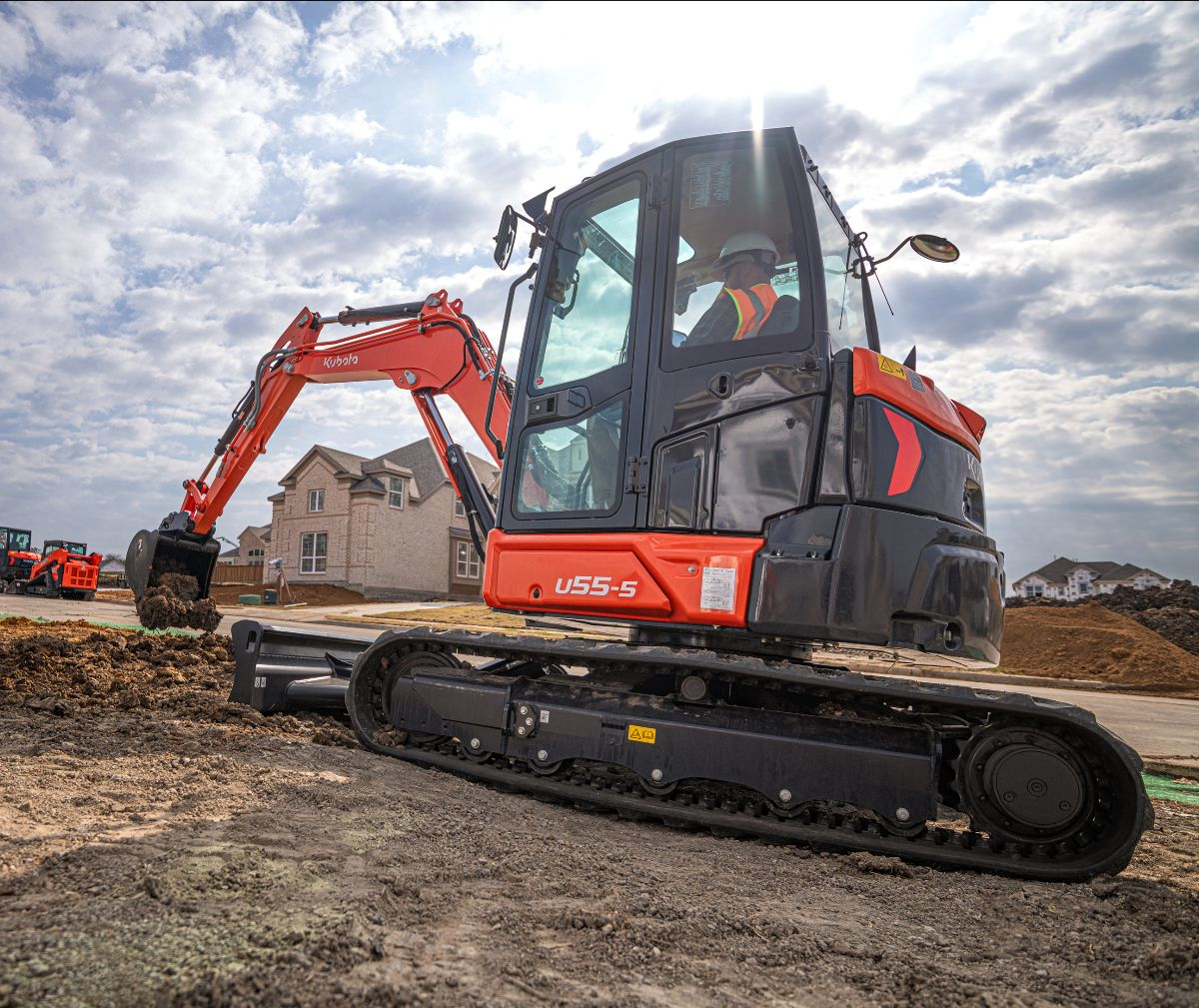 Kubota's U55-5 reduced tail swing model.Kubota
The 47.6-gross-horsepower U55-5 reduced tail swing unit has a dig depth of 11 feet 11 inches and a max dump height of 13 feet 2 inches. 
Kubota focused on cab comforts, adding a double adjustable seat and greater head and foot space. Noise and vibration levels were also addressed; the company put in a thicker floor plate, replaced the overhead metal sash bars with a felt ceiling and used thinner cab pillars..
As with the KX057-5, the U55-5 has an LCD screen and a keyless start. Another option is a rear-view camera.
3-4-ton Class Quick Coupler
Kubota now offers a hydraulic quick coupler for its entire 3-to-4-ton class excavators, including the KX033, U35, and KX040.
The new coupler allows operators to change buckets in around 10-15 seconds while seated in the cab, Kubota says. Excavator-specific custom control packages include specialized hose kits and a spring-applied hydraulic release locking mechanism.
The coupler is compatible with older-style buckets.