Kubota got a lot of people excited when it introduced its first stand-on track loader, the SCL1000, last year. Now it's offering a wide range of compact attachments to go with it, including buckets, trenchers, pallet forks, breaker mount, auger and power rake that bring its versatility in line with skid steers and compact track loaders.  
Here are the details:
Buckets. Standard capacity buckets are either 36 inches or 42 inches and include the CL136L, CL142L, CL236L and CL242L. The 48-inch, high-capacity buckets include the CL148H and CL248H. Both standard and high-capacity buckets are offered in bare edge, bolt-on edge or bolt-on teeth.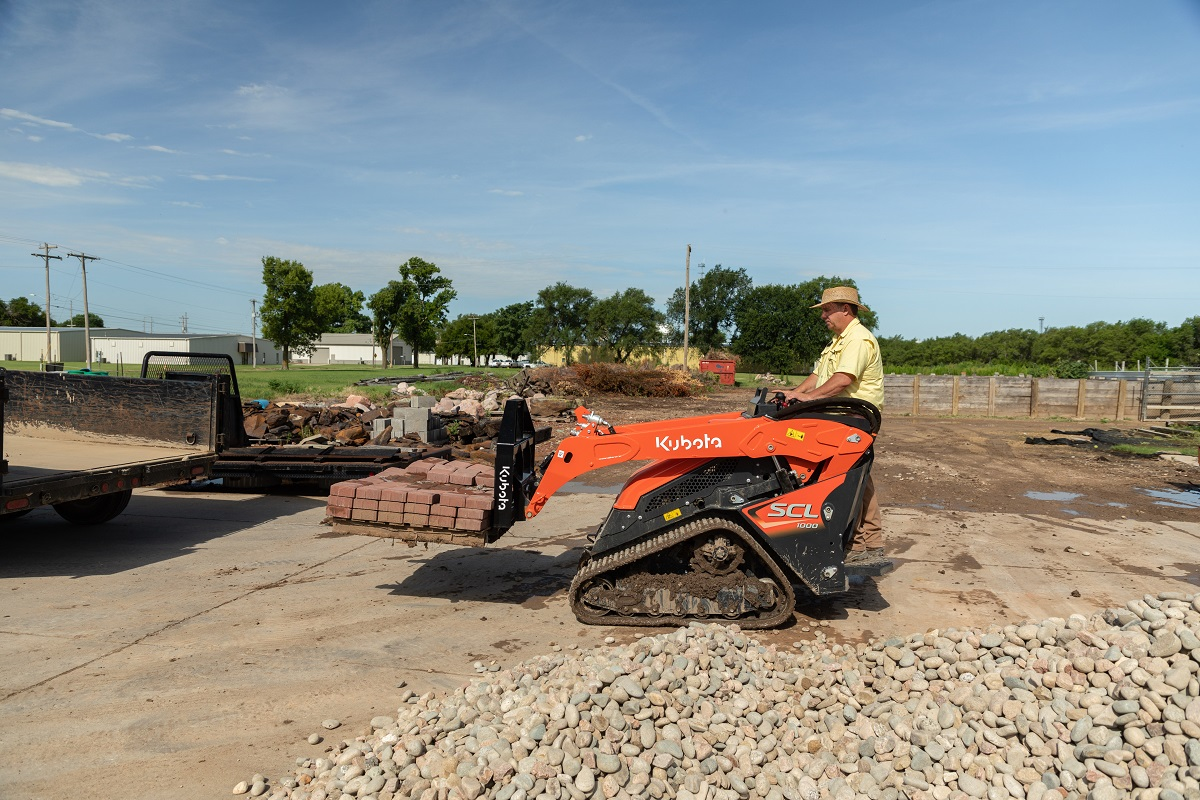 Kubota's CPF12 pallet forks come in 36- and 46-inch widths.KubotaPallet forks. The CPF12 pallet fork comes in 36-inch and 42-inch options and gives you a 1,200-pound capacity and a Category II hitch and spill guard. The adjustable fork width has a spring-loaded toggle to lock it in place.
Trencher. Designed for the needs of irrigation and utility contractors,  the Kubota SCL1000 mates with three sizes of Kubota trenchers that cut to 30, 36, and 48 inches deep. Chain widths range from 4 to 10 inches.
 [Related: Kubota unveils its first mini skid steer, the SCL 1000.]
Power rake. When serious grubbing and clean-up is required, Kubota's power rake, the CSR10 measures 48 inches across and gives you a heavy-duty Category II hitch tough enough for grubbing out landscape and construction work. A center pivot and hydraulic angling allow for narrow width access, and side plates can be added for seed-bed prep.
Skid auger. The CSA compact skid auger has a pendulum mount and a reversible gear box with a hefty 2-inch hex output shaft making it suitable for a variety of augers.
Breaker mount. Adapted to the size requirements of the SCL1000, Kubota's compact mount is performance matched for the company's BR360 and BR460 breakers.