With its new D39i-24, Komatsu is putting its Intelligent Machine Control system in a 105-horsepower machine. It is the smallest intelligent machine in the company's dozer lineup.
The D39i-24 is equipped with iMC 2.0, a GNSS-based system that allows users to program 3D design data directly into the machine. This data helps guide automatic dozing from rough cut to finish grade. Compared to aftermarket machine control systems, Komatsu says the iMC 2.0 "makes every pass count for superior construction."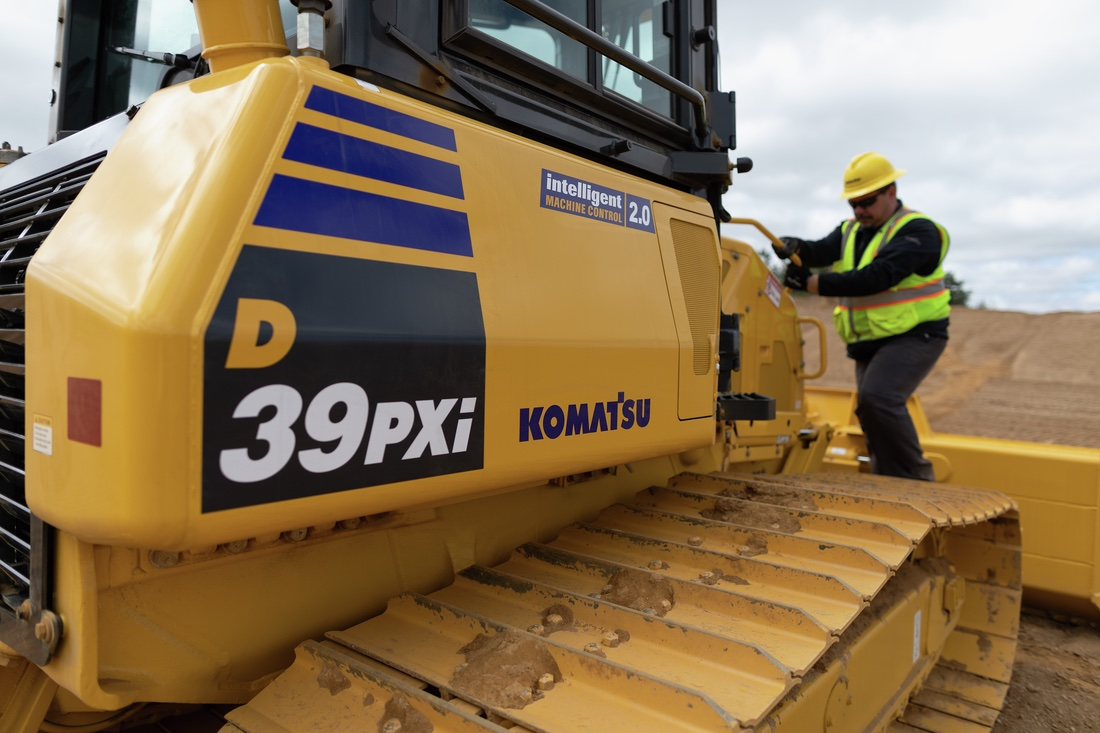 Compared to the previous generation D39, operators on the D39i-24 machines can see productivity improve by up to 60%, Komatsu says.KomatsuOperators can quickly turn the iMC 2.0 features on or off using a side switch on the right joystick. Two antennas on the cab roof support multiple GNSS. Once the satellite capture rate is improved, the machine can be used in any time zone, Komatsu says.
New intelligent features on the machine include: 
Proactive dozing control — The dozer measures the terrain it tracks over and uses that data to plan the next pass. This maximizes the blade load throughout the pass regardless of the terrain ahead. Compared to the previous generation D39, operators can see productivity improve by up to 60%, according to Komatsu.
Fatigue reduction in rough dozing — The tilt steering control automatically tilts the blade under a heavy load to maintain straight travel during rough dozing. Komatsu says this feature can reduce operator steering input by 80%.
Repeated, consistent lifts — Controlled by a button press, lift layer control puts in repeated consistent lifts using the mapped terrain as its reference point. This precise layering eliminates excess fill by automatically controlling the blade to follow the finished surface once lifts have reached finish grade. 
Quick surface creation — This feature allows operators to create a temporary design with a button press. Combined with other iMC 2.0 features, crews can begin stripping or spreading using automated input while waiting for the finish grade model.