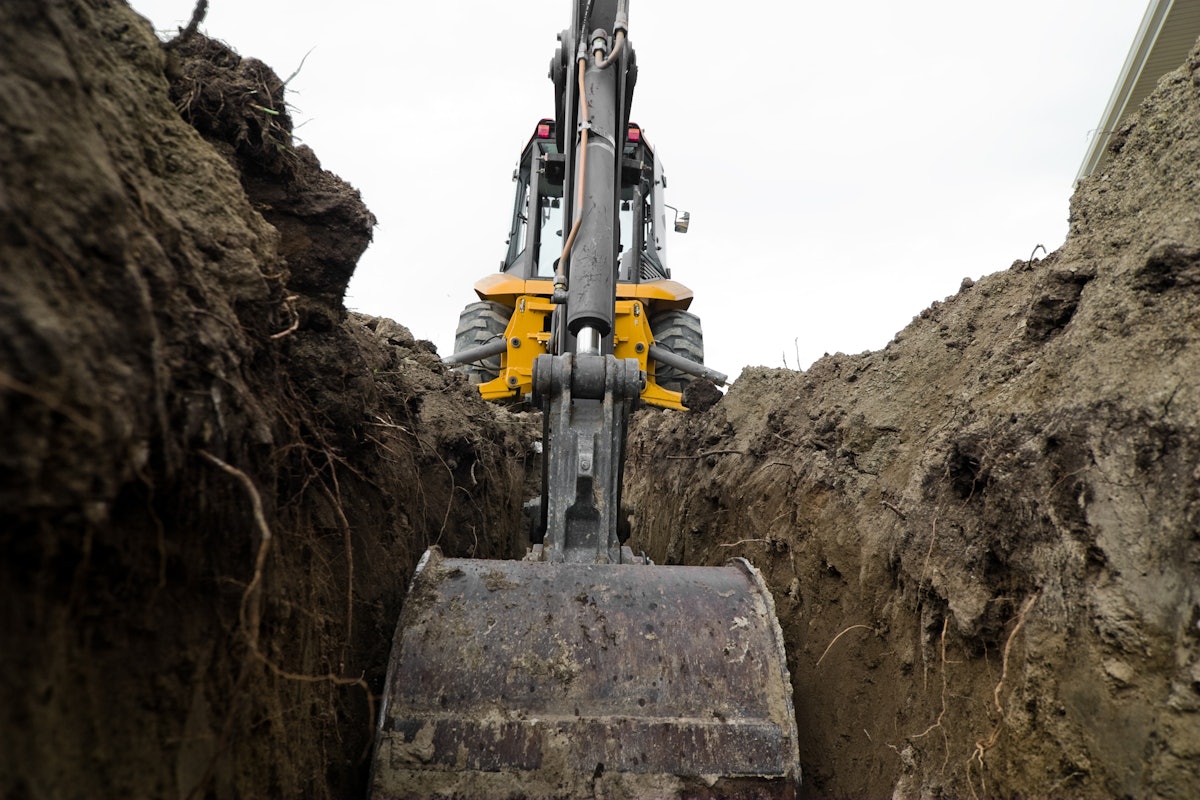 A Kansas plumbing contractor is facing a six-figure penalty from the U.S. Occupational Safety & Health Administration after two employees narrowly escaped death in a trench collapse.
OSHA's investigation of the incident led the agency to issue Precision Plumbing LLC. of Cheney, Kansas, two willful and six serious violations with proposed penalties of $333,949.
The general contractor on the project, Multicon Inc. of Wichita, Kansas, also faces a $14,063 penalty from OSHA for failing to protect employees from cave-in and engulfment hazards. 
On Jan. 6, 2023, just before 5 p.m., a Precision Plumbing worker was in a 9-foot trench in Salina, Kansas, near Salina South High School, connecting a plumbing line to the municipal sewer line. 
Working in the trench, he was exposed to a potential drowning hazard, one of the multiple alleged violations, because it was an active, unsupported 8-inch pressurized water line.
Related Content: Trench-Collapse Survivor Tells His Story to Help Others
Per the investigation, OSHA alleges that Precision Plumbing failed to protect its employees from struck-by and collapse hazards associated with trench work. While working in the trench, the employees were allowed to stand underneath an excavator bucket while removing and carrying soil without wearing hard hats.
OSHA further found that the trench had no protection against cave-ins and Precision Plumbing had allowed soil piles and equipment within 2 feet of the excavation's edge. 
Under federal regulations, protective systems are mandated in any trench deeper than 5 feet. Also, soil and other materials must be kept at least 2 feet from the edge.
In addition, all trenches must be inspected by a competent person, be free of standing water and atmospheric hazards and have a safe means of entering and exiting prior to allowing a worker to enter.
Inspectors learned that a Multicon Inc.'s superintendent on the site had notified the Precision Plumbing foreman, who would later be stuck in the trench, of the collapse hazards.
According to OSHA, the superintendent left the jobsite before ensuring Precision Plumbing had corrected the hazard.
When the trench collapsed, one employee in the trench immediately became trapped. The company foreman then attempted to enter the trench to help dig the worker out. However, he also was buried up to his knees when the trench wall collapsed further.
"Fortunately, first responders rescued the two workers when the 9-foot trench collapsed," said OSHA Area Director Todd Underwood. "This incident is a stark reminder of how soil can shift suddenly and bury a person within seconds."
For nearly two hours, first responders worked to rescue both workers. The foreman was only buried up to his knees and pulled out within about 20 minutes.  The second man was trapped more significantly, and it took nearly 2 hours to free him.
Underwood noted that both men had survived one of the construction industry's most serious hazards.
"Many other workers are less fortunate," he said, noting that OSHA investigated the deaths of 39 workers in trench collapses in 2022 alone.
The remaining two penalties from OSHA related to Precision Plumbing allegedly failing to provide workers with eye protection when using chemicals and failing to develop or utilize a training program for employees on chemical hazards and safe handling.