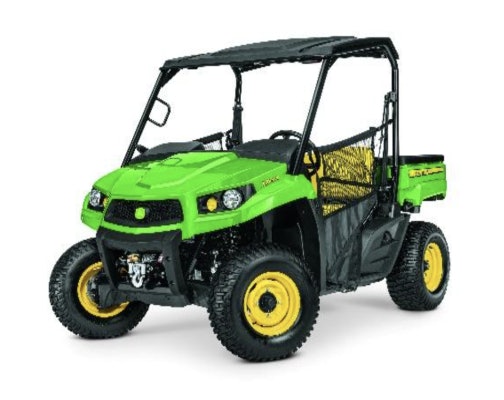 John Deere has issued a recall for 1,600 of its Gator utility vehicles due to a possible fuel leak under the fuel cap that poses a fire hazard, according to the Consumer Product Safety Commission.
The recall, starting June 8, affects these models: XUV590E, XUV590M and XUV590M S4. The model numbers are printed on the hood, and "John Deere" and "Gator" are also printed on the cargo box.
The UTVs were sold between December 2022 and March 2023 at authorized John Deere dealers nationwide and at www.deere.com. They retail for $14,500 to $17,500.
The recalled utility vehicles have side-by-side seating for two or four people and were sold in green and yellow, olive and black, or TrueTimber Kanati Camo colors.
No injuries have been reported.
Owners of the recalled XUV590 Gator utility vehicles should stop using the UTVs and contact an authorized John Deere dealer for a free inspection, and if necessary, free repair. John Deere is contacting all known purchasers directly.
Here is a list of the affected serial numbers:
1M0590EA+PM060098 through PM060266
1M0590ED+PM060005 through PM060027
1M0590MA+PM060654 through PM061746 1M0590MA+PM061746
1M0590MD+PM060005 through PM060017
1M0590MB+PM060225 through PM060631
1M0590ME+PM060009 through PM060015