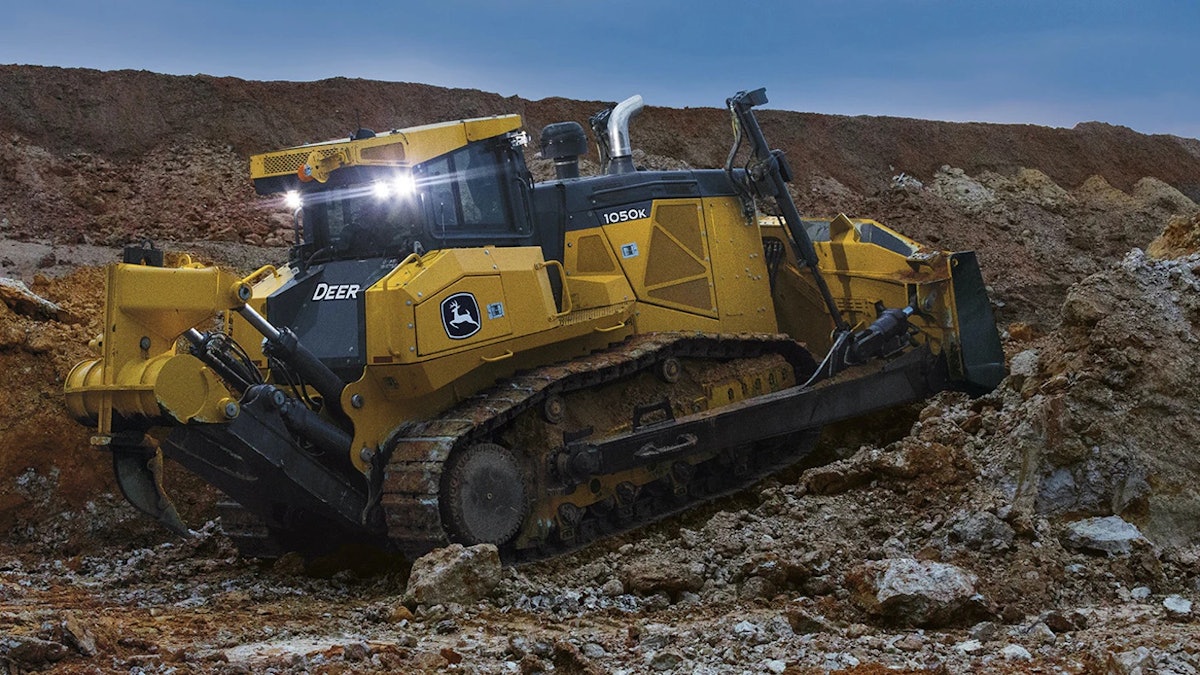 John Deere posted strong third-quarter earnings Friday and expects the increase in sales and revenues to continue into 2022.
The company is also seeing reduced inventories for construction equipment, particularly compact equipment, and expects demand to exceed production this fiscal year, which ends in October.
"Demand for earthmoving and compact construction equipment will exceed our production for the year, resulting in low inventory levels as we exit the fiscal year," said John Stone, president of the Construction & Forestry Division.
The company also continues to experience supply-chain challenges, particularly freight and material costs.
Those concerns, however, didn't stop Deere from a banner third-quarter:
Net sales and revenues rose 29% over 3Q 2020.
Net income for 3Q was up 106%.
Year-to-date sales and revenues are up 27%.
Net income year to date is up 135%.
The Construction & Forestry Division saw a 48% increase in net sales over 3Q 2020.
The C&F operating 3Q profit rose 126%.
The horizon appears bright for the remainder of the year, as well:
North American construction equipment sales are forecast to be up between 15% and 20% this fiscal year.
Sales of compact construction equipment are expected to be up 20% to 25%.
Sales of forestry equipment, driven by strong lumber demand, are expected to be up 15%.
Agricultural equipment net sales are expected to rise 25% to 30%.
Construction equipment sales have benefited from a strong housing market, Stone said. But as that market slows some, the company is seeing increases in nonresidential construction investment, as well as "exceptionally strong" order activity from independent rental companies, he said.
"Looking ahead, we expect demand for farm and construction equipment to continue benefiting from favorable fundamentals," said Deere Chairman and CEO John May.