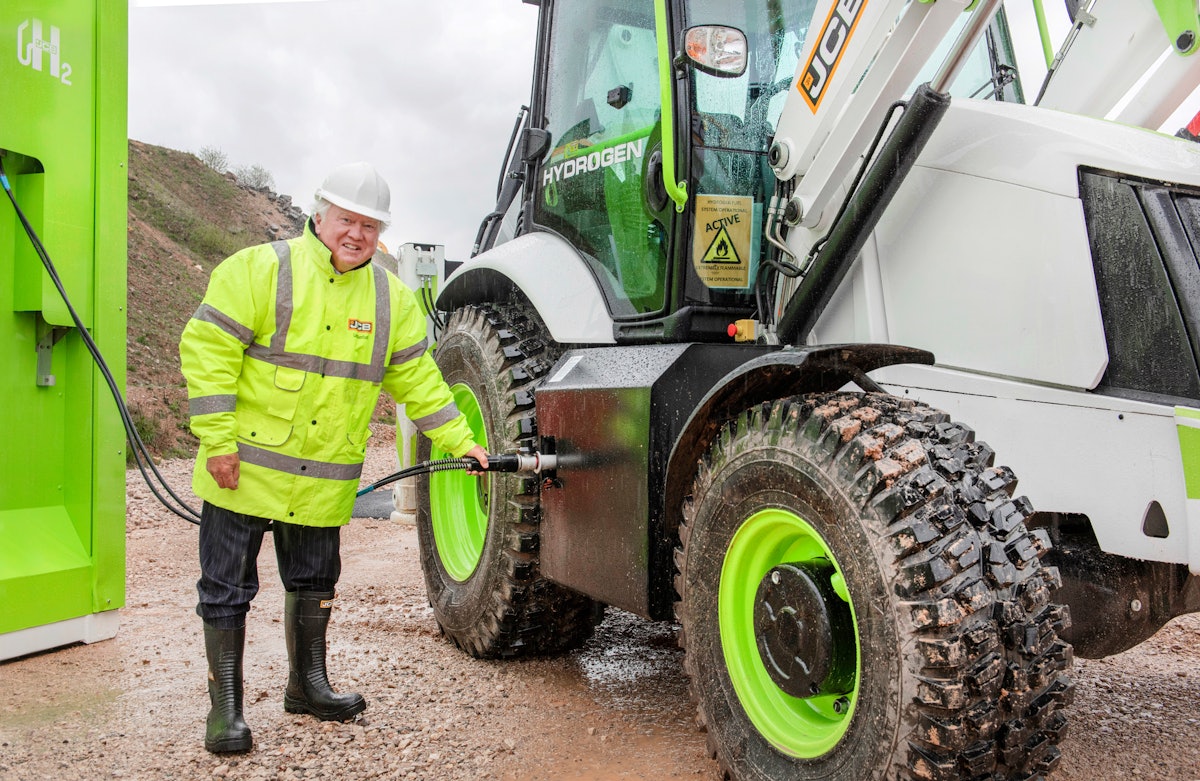 When JCB announced the company's hydrogen combustion engine, its introduction was led with a great deal of fanfare. After all, it promises to be a game-changing technology in the race for zero-carbon emissions solutions for agricultural and construction equipment.
JCB took to heart the United Kingdom's goal of cutting net carbon emissions to zero by 2050. "Two years ago, I set the challenge that we should be making hundreds of zero-emission engines for the construction industry and for agriculture. Two years later, we have hydrogen engines working in the kind of equipment that JCB makes that delivers power in the same way as conventional engines with non-fossil fuels," says Lord Bamford, chairman of the family-owned JCB.
In the early days of exploring hydrogen, the industry (and JCB) believed that the only hydrogen technology centered around hydrogen fuel cells. The company developed an excavator powered by hydrogen fuel cells. Engineers soon realized fuel cells might not be the answer. They were too complicated and too expensive for the market they serve.
Enter the hydrogen engine. It is not a conversion. It is new combustion technology with an engine that has been engineered to run on hydrogen. JCB kept the DNA of the engine, so many of the components are familiar and common. The big difference is the fuel.
[Related: Future Fuels Pt. 1: The End of Diesel's Dominance?]
Hydrogen gas is injected into the engine. That ensures a clean burn and a zero-emission product, Bamford says. "We've worked really hard on the performance characteristics of this engine. We've done that to make sure that we deliver exactly the same power and exactly the same torque as the diesel power plant that we've replaced." 
JCB is the first in its industry with a hydrogen combustion engine solution. "But what's needed now is a hydrogen fuel infrastructure, one capable of producing the quantities of hydrogen required to power the solution at scale and transporting it to where it's needed.
"With investment, that infrastructure can then be adapted to produce the necessary quantities of hydrogen, preferably green hydrogen, enough to fuel our machinery and empower other industries to a practical solution to a global problem," Bamford says.
JCB now has machines working with hydrogen engines. "We're proving daily that hydrogen does work, that it's a clean, renewable, transportable fuel, capable of storing and delivering the power our industry needs quickly and efficiently," Bamford says.