The ups and downs of the oil field – always a factor in the Grand Junction, Colorado area of the country – can create a feast-or-famine cycle for the local contractors.
Rick Davis, president, Mountain Valley Contracting, has had plenty of practice riding those economic cycles: he started working summers in his father's excavating firm when he was 15.
He also knows there is always a job for anyone who can read plans, run a crew, hustle and understands how a job works. He's been out of a job before, but never for long.
"I've got a doctorate in hard knocks," Davis says with a laugh. "Reading plans came naturally."
His father eventually retired – an event that was quickly followed by a local oil bust. "The old-timers call it Black Sunday," Davis says. "This town turned into a ghost town. You couldn't buy a job."
Still, Davis managed to stay busy for a time. "We had an excellent reputation for our abilities in utilities, and people started to call us to close out projects," he says. During this time, a flood wiped out the water lines going to several smaller communities, which also provided work.
But everything dried up in about two years. With no jobs in sight, Davis closed his doors and headed for then-booming Phoenix.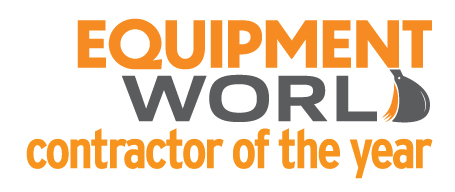 But he eventually headed back home, hating the 10-hour drives it took to see his family every other weekend. At home he could make good use of the network he had developed after years in construction.
"I went back to my local pipe supplier company at the time and told them I was back in town and looking for work," he relates. He quickly got a call.
Davis likes to tell this story about his job progression: "They made me a laborer and found out I couldn't do that, so they made me an operator, and I couldn't do that, so they made me a foreman and found out I sucked at it, so then they made me a superintendent."
"The time is right."
A city inspector's question prompted Davis to take the next step. "When are going to go into business again?" the inspector asked.
"The time is right," the inspector continued. "There's a bunch of work coming up and we need qualified contractors, and we don't have them."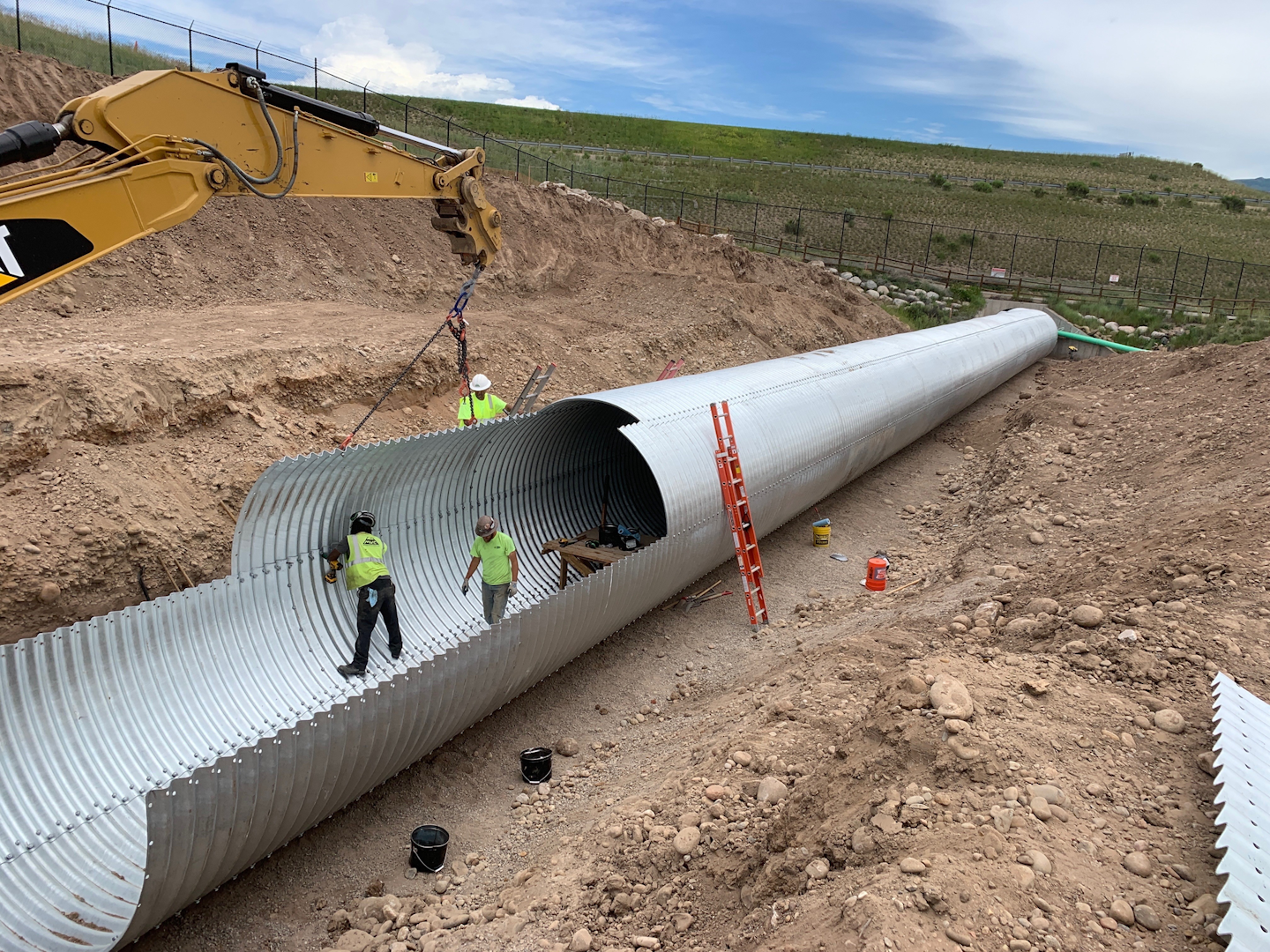 Mountain Valley crews install a 114-inch diameter plate arch culvert at the Eagle Airport in Eagle, Colorado.Mountain Valley
So Davis started Mountain Valley with two partners in 1996, doing concrete alley improvements, utility, demolition and grading work. He soon was running a single-owner operation.
Today the $10 million to $12 million firm does a variety of primarily government projects, including civil construction, road construction, utilities and asphalt milling. "We thrive on involved, complex jobs," Davis says. "A lot of people do not like high-intensity, complicated projects, and that just moves us up on the scale of being able to get them."
Others have observed the company's willingness to tackle challenges. "Mountain Valley will take on any project, but they seem to excel at the more difficult projects," says Kevin Boggs with Wagner Equipment. "They are always looking for ways to differentiate their business from the other contractors."
Field of operation
As with many contractors, Davis' natural habitat is in the driver's seat of his pickup.
Mountain Valley usually works within a 200-mile radius of Grand Junction, with more than $10 million in projects completed for the city of Montrose, about an hour south.
"Mountain Valley is typically viewed as the 'ones to beat' given their solid reputation as a competitive bidder," says Scott Murphy, Montrose city engineer. "They've always worked to bring cutting-edge equipment technologies to our projects, which has saved us large amounts of money and oversight time."
No sitting around

Mountain Valley
Mountain Valley's equipment yard is south of the city on a 2-acre lot. "I'm of the philosophy that if my equipment is sitting in the yard and not working, I don't need it," Davis says.
While Mountain Valley crews perform minor equipment fixes, Davis has Wagner Equipment maintain his machines. "The first year we did that, our maintenance costs were cut in half," Davis says, "and our costs are now predictable."
Mountain Valley took on asphalt milling after Davis observed there were no milling contractors between Denver and Salt Lake City.
He asked the local road contractors why they hadn't added milling services. The response: none of them individually had enough work to pay for an expensive milling machine. But, they added, if a contractor who wasn't a paving competitor took it on, they would use that contractor.
To do a toe dip into the milling market, Davis rented a milling machine for a $13,000 two-day job that didn't cover the $15,000-a-month rental. "I told my dealer that he had to carry me on it," Davis relates. "You've got to start somewhere."
He ended up buying the milling machine, and a few years ago moved up to a larger, half-lane Cat PM200.
Integral to success

Equipment World
Vice President Tracy DiGesualdo and Operations Manager Lane Johnson are integral to Mountain Valley's success.
"Tracy has grown with the company and been a tremendous help through good and bad times, holding everything together," Davis says.
"Lane walked into the office one day during the recession," Davis comments. "He came from Kiewit, and he's been a huge catalyst to this company. He had worked there on the first generation of machine control and brought that knowledge to us. He knows it."
Because of his knowledge, in 2013 the company served as a product tester for a Trimble 3D milling machine control system. A client asked them to profile mill – essentially take out the humps and bumps – on a job before white topping a road.
Johnson reached out to Trimble for a solution. Mountain Valley used a Trimble GCS900 grade control system with a universal total station installed on the milling machine. The project was written up in a Federal Highway Administration white paper.
Mountain Valley went on to beta test a Trimble 3D machine control system on its Cat 135 grader the company uses for finish.
Johnson soon convinced Davis they needed a machine control system for the dozer. To pay for it, Davis persuaded a client to pay him half of a project's budgeted survey costs, saying he'd take care of the survey needed for his own work.
"That gave me enough money to pay for putting the controls on the dozer plus a little more to do the modeling work," Davis says. The company accomplished what would have taken eight hours to get the project to grade in 30 minutes, he says.
Since then, Mountain Valley has added 3D machine control to some of its excavators.
"They have innovative thinking and practices," Boggs says. "They are always thinking outside of the box."
"If you don't do that, it becomes boring," Davis says. "Sometimes ideas work great and sometimes not. That's where we have our fun, in trying to find different ways to do things."
For example, Davis has long examined the issue of dealing with manhole castings during milling. "When you mill you have to come up to them, lift up, go over and set the milling rotor back down, and you leave the asphalt around it."
He now uses a custom truck-mounted manhole cutter that can be remotely controlled and comes with a selection of cutter heads. 
Avid networker
Along with being innovative, Davis is an avid networker. He values the contacts he's made throughout his career and has served as president of the Colorado Chapter of the National Utility Contractors Association and is actively involved in the Western Colorado Contractors Association.
The shared information has also proven valuable, and Davis has many stories on how experiences of one member have saved money for other members.
After the Covid-19 pandemic hit, Mountain Valley saw two large projects postponed. "It was painful," Davis says. "We missed our prime season, and we were down 36% in revenues."
But don't forget that Davis is an expert surfer of construction's cycles.
"This year is looking a lot better for us, and it looks like we're going to be back up to $12 million," he says.
The Contractor of the Year program has been sponsored by Caterpillar for 21 years. For more information, click here.