H & E Equipment Services has relocated its Little Rock branch, renovating a 6,450-square foot facility in Mabelvale, Arkansas. The facility includes a fully fenced yard, offices, parts warehouse and a repair shop with six service bays. 
"To best serve customer demand, we recently sold our Komatsu dealership rights in Arkansas along with our former Little Rock property to focus specifically on rentals, the largest growth area of our business," says Trent Taylor, branch manager. "Our plan is to aggressively grow our rental fleet and expand our product offering of quality equipment with competitive rates throughout the central Arkansas area."
The Little Rock branch specializes in the rental of aerial lifts, telescopic forklifts, earthmoving machinery, compaction equipment, generators, compressors and more.
Hyundai adds Delta Power Equipment

Hyundai Construction Equipment Americas
Hyundai Construction Equipment Americas has added Delta Power Equipment to its North American dealer network. Delta serves agricultural, construction and power sports markets in multiple locations across Ontario. Hyundai equipment will be available at the company's Essex, Forest, Mitchell, Sparta, Waterford and Winchester locations.
ProSource Machinery named Hydrema dealer
ProSource Machinery will now offer Hydrema articulated dump trucks. The company will represent Hydrema throughout Colorado from its Platteville location. 
Chadwick-BaRoss buys J. F. McDermott
Chadwick-BaRoss has completed acquisition of waste-and waste-water-industries supplier J. F. McDermott. Chadwick-BaRoss now has nine locations in New England.
MANUFACTURERS, SUPPLIERS
Yanmar announces new president, executives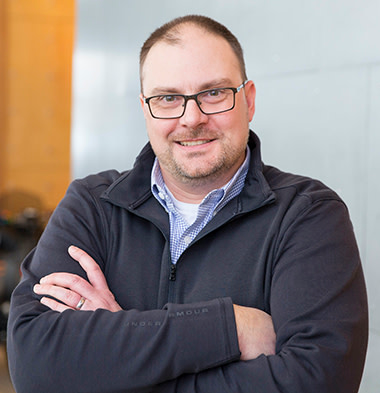 JohnsonYanmarYanmar Compact Equipment and ASV Holdings brands have named Tate Johnson president, Lee Thole director of aftermarket and David Gannon as director of channel development. 
Johnson joined the company as commercial director last year, overseeing sales, national accounts, channel development and marketing. As president, he will further develop growth initiatives for the company as the two brands progress in a joint vision of Yanmar Compact Equipment North America. 
"As we continue to grow, we will seek to provide even more resources and support to our dealers and in turn, the end user customers," says Johnson. "The addition of Lee and David is the logical next step."
Thole's responsibilities as aftermarket director will include strengthening post-sales support functions and aftermarket strategy. Gannon will work closely with the company's dealer network, working to recruit new dealers and assist current dealers. 
Ritchie reaches $500 million mark with Marketplace-E
Ritchie Bros. says its Marketplace-E price-controlled option has seen sales of more than $500 million in the past 12 months.
The option includes "Buy Now" and "Make Offer" features. Ritchie says it's driving buyers to the site through real-time demand data. As a result, items "are selling approximately 40% faster on Marketplace-E," says Kari Taylor, chief revenue officer. Ritchie says more than 2,500 customers used the service to sell items, including Sunbelt Rentals.
"We now have access to an expanded footprint and tools to help us better manage how, when, where, and what price to sell our assets—because we have the flexibility of choosing the proper Richie Bros channels, using a Ritchie Bros. location, or remarketing directly by Sunbelt we are improving the efficiency of our disposition process as well as recovery on equipment sold," says James Dennis, vice president of fleet management at Sunbelt.
Sheppard joins Machinery Advisors
Luke Sheppard of Sheppard & Company Consulting has joined the Machinery Advisors Consortium. George Russell, MAC co-founder, says Sheppard "will complement the other MAC Advisors with his experience in construction and forestry equipment, his leadership insights revealed in his first book, and his demonstrated results driving success in the key parts and service departments of a large CE dealership."
Equipment confidence index drops in September
The Equipment Leasing & Finance Foundation's monthly confidence index dropped from 66.6 in August to 60.5 in September. The index is a qualitative assessment of prevailing business conditions and future expectations as reported by key executives in the equipment finance sector. 
When asked to assess their business conditions over the next four months, 17.9% of executives responding said they believe business conditions will improve over the next four months, down from 35.7% in August. Another 71.4% believe business conditions will remain the same over the next four months, up from 64.3% the previous month; 10.7% believe business conditions will worsen, up from none in August.
Executive respondents cited several factors leading to increased uncertainty, including the Delta Covid-19 variant and the inability to fulfill demand because of labor shortages and supply chain shortages.
Woods Equipment names dealer channel director
Woods Equipment has named Darwin "Dag" Parsell to its newly created director of dealer sales channel position. Parsell, previously regional sales manager, will manage sales activities within the North American Woods Ag and Turf dealer organization. 
Magni opens Houston-area office
Magni Group says it will use its new facility in Pasadena, Texas, as its main logistics hub for the distribution of spare parts and machines. The facility is in addition to the company's current U.S. headquarters in New Jersey, which also serves as a parts and machine distribution facility. Magni has also announced plans to start work on a new headquarters in the first quarter of 2022.