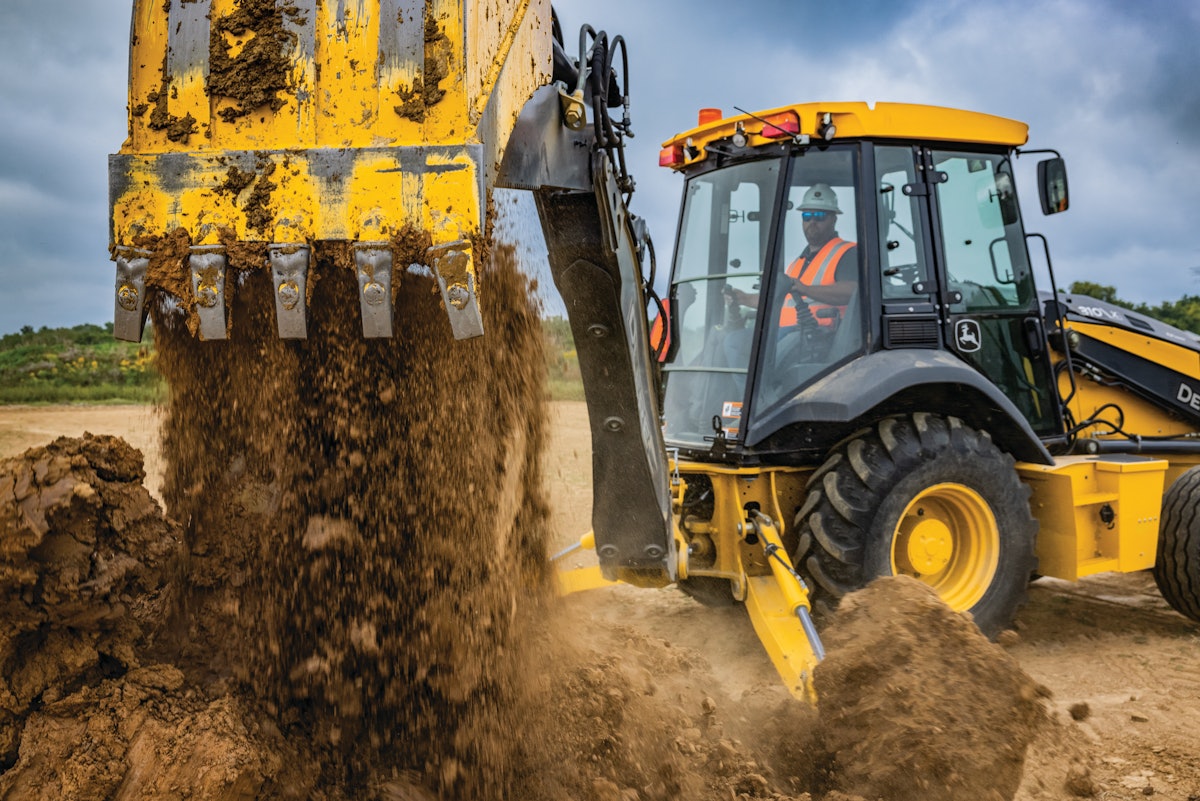 Following a string of recent acquisitions throughout Pennsylvania, Groff Tractor & Equipment has assembled a new executive team to lead a rebranding initiative for its John Deere Construction & Forestry dealership locations.  
"With the acquisitions of Plasterer Equipment in Eastern Pennsylvania and Murphy Tractor branches in Western Pennsylvania, we have united the world class brands of John Deere and Wirtgen under one roof," said Mike Savastio, president and CEO of Groff Tractor & Equipment. "It was imperative that we put together a great management team to execute our strategy of combining these two brands to ultimately become a major player in Pennsylvania."
As a Wirtgen dealer since 2006, Groff says acquiring the John Deere Construction & Forestry locations was a natural next step.
Groff has appointed five leaders to merge the brands and support the company's equipment sales and support strategy:  
Corey Berkheimer has been promoted to executive vice president/chief sales officer.
Larry Gindville has been hired as the new executive vice president/chief operating officer. 
Steve Weikert will serve as senior vice president/general manager, overseeing four branches in central Pennsylvania. 
Thomas Deardorff was recently hired as vice president of used equipment & heavy rentals.
Rodger Miller has been hired to become the Western region's vice president/general manager.
Groff will maintain its headquarters in Mechanicsburg, Pennsylvania. It will continue to sell and service Wirtgen, Toro, Giant, Terramac, Tana, CBI, LaBounty, Etnyre, Bergmann Americas and other brands.
National Equipment Dealers Joins Thunder Creek Dealer Network
National Equipment Dealers, with operations in South Carolina, Florida and Georgia, has announced the addition of Thunder Creek fuel and service equipment to its product offering.
"Thunder Creek has an attitude, swagger and premium product offering that is a great match for our customers, and for the growth and customer experience we are delivering in the region," says Mitch Nevins, CEO, NED. "Our partners will now have a premium fuel, service and fleet management product offering to go along with all of the great iron and technology we develop with our customers."
Magni Names Taylor Machine Works as Authorized Dealer
Taylor Machine Works has been named as the most recent addition to Magni's network of telescopic handler dealers. The company will sell and service Magni machines for customers in Mississippi and portions of Arkansas and Louisiana.
Hal Nowell, director of sales for Taylor Machine Works, says, "We are so pleased to have the opportunity to sell this complete line of Magni Telehandlers in our home state of Mississippi and areas in these neighboring states. This addition will give our customers more lift capabilities allowing us to take care of their material handling needs."
MANUFACTURERS & SUPPLIERS
Topcon Acquires Industrial Radio Solutions Manufacturer Satel
Topcon Positioning Systems has acquired Satel Oy, a Salo, Finland-based manufacturer of industrial radio technology solutions.
Satel's chairman, Dr. J.T. Bergqvist, will remain in his position to ensure the continuity of the business. Satel CEO Markus Kantola will continue to run the day-to-day operations with his current leadership team. The financial terms of the deal were not disclosed.
"After having worked with Satel for over 20 years, we are delighted with this acquisition, which we see as a critical component for the future of our high-accuracy positioning solutions," said Ray O'Connor, Topcon Positioning Systems president and CEO. "As our products and services have evolved from individual measurement tools to complete, multi-node workflow automation solutions, the significance of advanced communication technology has grown. Through this acquisition we are able to secure long term access to a key technology component for our portfolio today and in the future."
"We are very proud of the leading position that Satel has created in the field of communication technology, the strong team in Salo (Finland) and the excellent relations with our global network of specialist value-added distributors and OEM partners," added Bergqvist. "Topcon's ownership will offer an exciting springboard to accelerate the implementation of our vision of mission critical connectivity, tightly integrated and tailored to the most demanding applications and conditions."
Felco Industries Opens New Facility
Missoula, Montana-based attachment manufacturer Felco Industries recently celebrated the opening of a new 20,000-square-foot manufacturing facility.
To celebrate the expansion, I Make America, the Association of Equipment Manufacturers' national grassroots advocacy campaign, hosted Governor Greg Gianforte and U.S. Senator Steve Daines at the new facility to meet with Felco leadership, employees and customers and discuss industry issues.
"Felco Industries is proud of the work we are doing right here in Missoula. With this new expansion, we will be able to continue our contributions to the local economy for generations to come. Governor Gianforte and Senator Daines have been great leaders for our state and for our manufacturing work in the community, and we thank them for their commitment to our success," Felco Industries CEO Shawn Pabst told AEM. "We look forward to working with both the Governor and Senator to address workforce challenges, infrastructure investments in the state, and the rural economy in Montana."