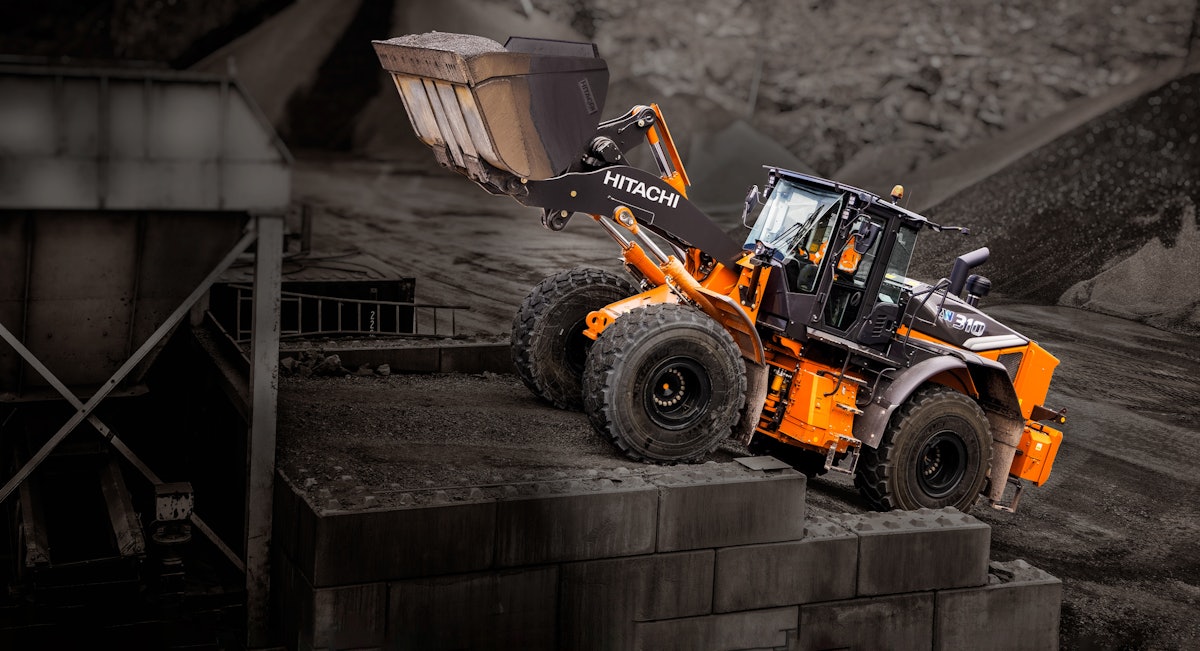 A total of 27 Hitachi Construction Machinery Americas Inc. machines with various new options will be on display at ConExpo-Con/Agg 2023.
Hitachi's next-generation technology will be at indoor booth W43321 in the West Hall and the outdoor booth F8813 in the Festival Lot at the Las Vegas Convention Center.
You can see more of what OEMs have in store for ConExpo 2023 on our show preview page by clicking here.
Hitachi ended its decades-long joint excavator production venture with John Deere in February 2022. Since the dissolution, Hitachi Construction Machinery Americas Inc. has added 150 new employees.
When the agreement with John Deere ended, the company announced its intention to introduce new equipment to the markets that will have "cutting-edge technologies that increase efficiency and safety while lowering total cost of ownership." Those technologies include advanced hydraulic and safety systems, "internet of things" services and telematics.
ConExpo will be a chance to unveil multiple upgrades and new options for the Hitachi machines.
According to the company, the next-generation Dash-7 excavators and wheel loaders address customer needs with enhancements to core capabilities that optimize performance and reliability while reducing operating costs.
For example, the TRIAS III hydraulic system allows the three hydraulic pumps to work together and direct oil flow for greater efficiency of the bucket, arm and boom. This system is available on the ZX210-7, ZX245-7, ZX300-7, ZX345-7 and ZX350-7 excavators.
Hitachi has added its Aerial Angle peripheral-vision camera system to increase visiblity around its machines. It provides a 270-degree view of the machine's immediate environment. The availability of this system will expand to include excavators from the ZX75-7 to the ZX890LC-7 as well as on ZW160-7 wheel loaders and larger.
The latest innovation in loader safety is a rear obstacle detection system with automatic speed reduction available on the Hitachi ZW160-7 and larger loaders. The rear obstacle detection system is calibrated to activate when an object is detected in the wheel loader's calculated path. It's designed to minimize false alarms. Multi-angle accelerometers disengage the system when the ground would normally set off a false alarm. 
In addition, an improved Auto Power Up function is featured on ZW160-7 wheel loaders and above. The technology adjusts engine speed automatically for more control when climbing hills for fuel economy and shorter travel time.
Using information
Hitachi is expanding its ConSite suite of telematics tools to go beyond monitoring machine fault codes. Two new tools ConSite Oil and ConSite Air will be on display at the 2023 ConExpo-Con/Agg.
Hitachi says ConSite Oil monitors engine and hydraulic oil conditions to catch any oil degradation before any damage can occur to critical systems. The company says it helps increase uptime by making operators aware before major issues become apparent.
Meanwhile, ConSite Air provides the option to update software and access diagnostics remotely. No matter where a machine is, your Hitachi dealer can remotely diagnose issues that may arise. A ConSite response team can resolve problems as they emerge.