Which is better for the job: skid steers or compact track loaders?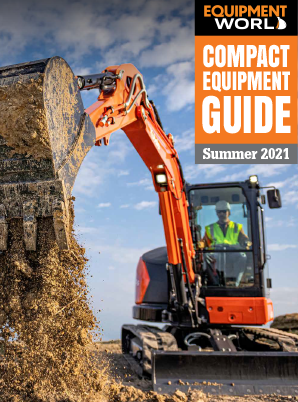 By downloading the 2021 Equipment World Compact Equipment Guide, you'll get the inside info on this question, plus insight into what the current crop of CTLs are bringing to the market. 
OEMs are bringing out a wealth of new CTLs. In fact, more than a third of the CTLs in Equipment World's 2021 Spec Guide were listed as new by their manufacturers. 
These machines have seen an enthusiastic acceptance by customers, and OEMs are bringing their A game to this category. 
[Download now: 2021 Equipment World Compact Equipment Guide.]
For example, Bobcat's new R-Series has four models, all of which feature the company's optional five-link torsion suspension, aimed at improving ride quality and machine stability, especially at full lift. And with an in-line mounted engine, Bobcat was able to boost its rated operating capacity 200 to 300 pounds by creating slightly longer machines. 
Cat's D3 CTLs focus on enhancing visibility, most notably to the bucket corners and the edges of the tracks. The models have about 3 inches of additional space between the joysticks, providing more knee room and opening up more foot placement options.
And with its 3,700-pound ROC and 12,100-pound operating weight, Deere's 33G is the largest of Deere's four CTLs. With a hinge-pin height of 132 inches, the machine is powered by a 100-horsepower Yanmar engine.
Check out these details and much more by downloading the 2021 Equipment World Compact Equipment Guide.