John Deere manufactured its first backhoe, a 50-horsepower JD310, in 1971, and several iterations and variations later, a 310 machine is still a key part of Deere's backhoe lineup. 
To mark the anniversary, Deere will begin offering a replica toy model of the original JD310 — featuring a 50th anniversary icon — by the end of summer. 
Deere's 310-size machines today include the 310L, 310SL and 310L EP. Deere says its newly redesigned 310 SL allows operators to be 16% more productive in trenching application over its predecessor model. The machine now features pressure-compensated load-sensing hydraulics, giving it better multifunction capabilities, smoother machine control and up to 15% greater craning capability with Lift Mode.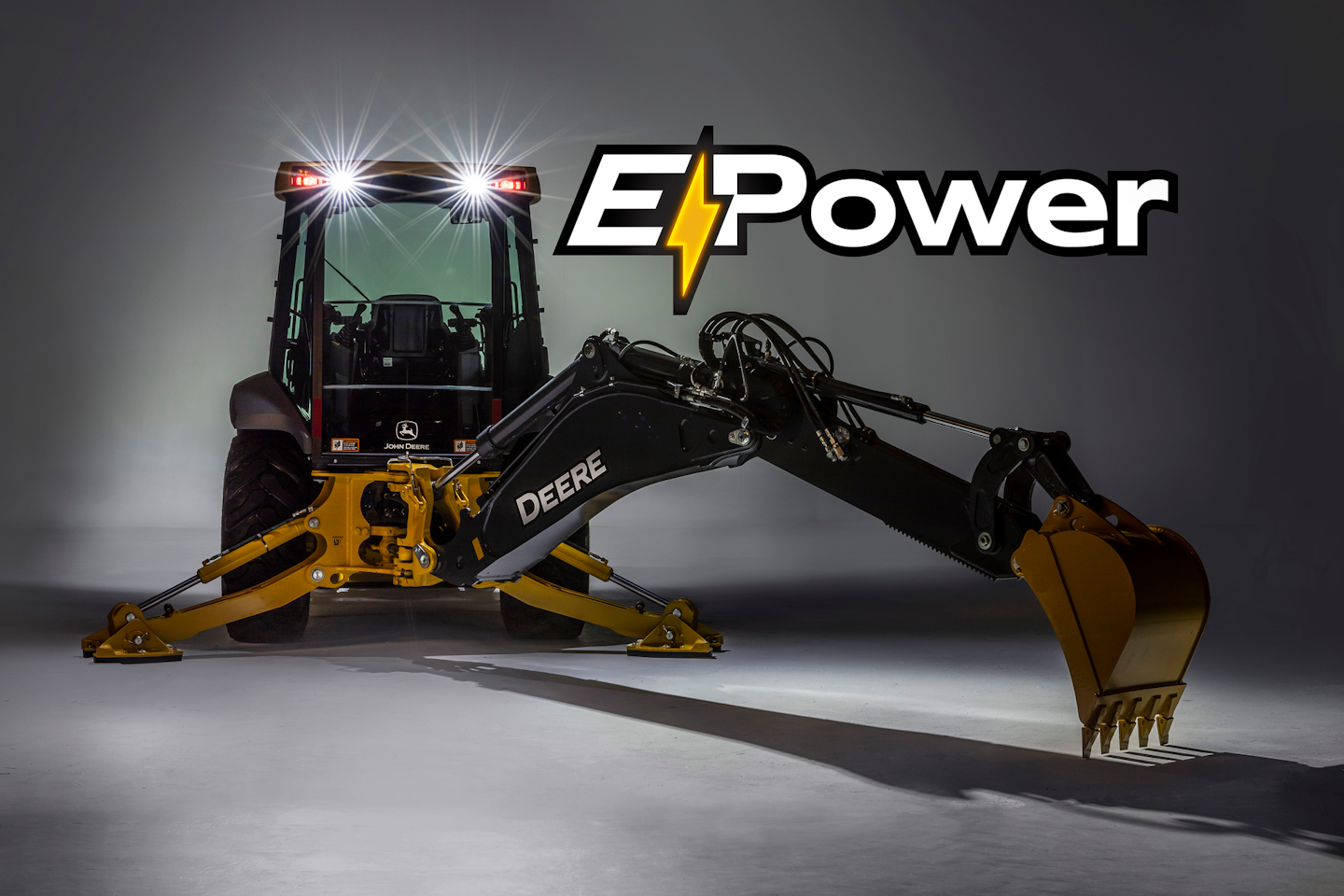 Deere's E-Power backhoe is in the early stages of development.John DeereThis year, Deere announced its joint-testing with energy company National Grid of its first-ever battery electric backhoe. The Deere E-Power backhoe targets the performance of a 100-horsepower 310L diesel-powered machine, but with zero tailpipe emissions.
Deere says says it is in "early phase one" in E-Power backhoe development. Design goals include substantial lower daily operating costs, lower noise, better reliability and zero emissions.