One of the largest wrongful-death settlements for an individual in Washington State history has been approved for the family of a 24-year-old man who died while trying to save a co-worker buried in a trench collapse, according to court documents.
The $12 million settlement for William Franklin Stringer's estate was reached with British conglomerate Renewable Energy Systems and its U.S. subsidiaries. RES is managing the Skookumchuck Wind Energy Project, where Stringer, of Chehalis, Washington, was working and died on January 9, 2020.
On that day, a worker was in a 15-foot-deep trench positioning a bore pipe so an excavator could place it under a culvert at the bottom of the trench, according to the Washington State Department of Labor & Industries. The soil was saturated with water and there was no trench box, shoring or other cave-in protection, nor was there a ladder for the worker to safely exit the trench, according to the estate's petition for the settlement filed in Pierce County Superior Court.
The trench caved in and buried the worker. Stringer and the excavator operator then jumped into the trench to try to save their co-worker. A second, larger collapse occurred. The excavator operator was covered up to his knees and was able to get out and call for help, according to L&I. Stringer was buried along with the first worker. The first worker was removed by co-workers, flown to a Seattle hospital with serious injuries and survived, but Stringer was trapped under the dirt, L&I reported.
"They could hear his cries and screams from beneath the collapsed earth, but they could not dig him out in time," according to the estate's petition. "His screams eventually subsided."
Rescue workers later found him and pronounced him dead at the scene. He is survived by a 3-year-old daughter and his partner who is also his daughter's mother, according to the petition.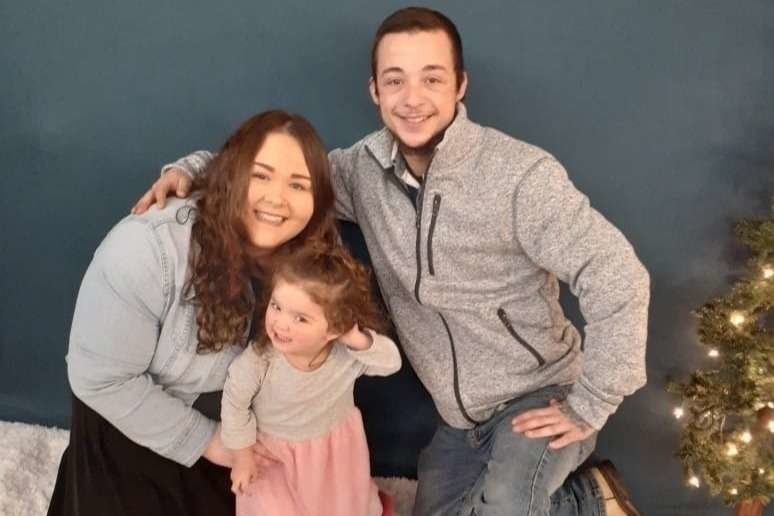 Jonathan Stringer, who died January 9, 2020, in a trench collapse, and his family.After the fatal collapse, RES and its affiliates were fined $555,674 by the Washington State Department of Labor & Industries for the incident.
"This incident is heartbreaking and frustrating," Anne Soiza, assistant director in charge of L&I's Division of Occupational Safety and Health, said after her agency announced the RES fines. "This fatality and the hospitalization of a worker were completely preventable. Trenching at this depth, in the dead of winter after days of rain, in unstable soil with no trench box, was a recipe for disaster. These violations were flagrant, and they nearly led to a multiple-fatality incident."
Stringer was working on the site as an employee of Aerotek temporary agency, which was hired by RES, and the court considered him a subcontractor of RES.
Stringer's estate filed the wrongful death claim May 15. The settlement agreement was reached during mediation and approved February 26 by Pierce County Superior Court Judge James R. Orlando.