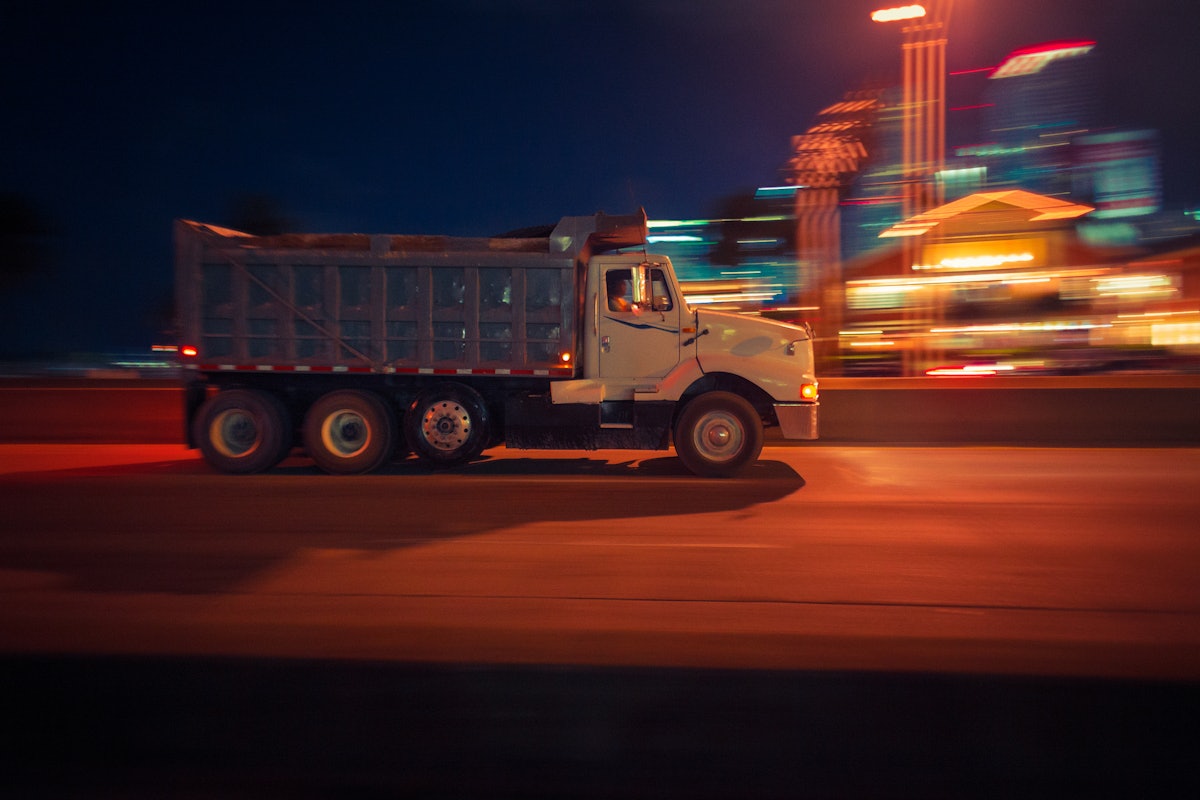 Haul the wrong material to the wrong site and nobody's happy.
Soil Connect, an online digital platform for fill dirt, aggregates and other bulk construction material, has released a new addition to its web and mobile system called eRegulatory. The program ensures that dump truck drivers and construction trucking firms deliver the right loads to the right sites and creates digital records of this activity.
With eRegulatory, you automatically capture and compile essential truck, load, delivery and route data through the driver's smart phone and GPS in real time. The data is compiled on the website so dispatchers, office administrators and, if required, regulatory agencies, can see it. For truckers hauling environmentally regulated materials, this is especially important.
Tracking activity
"While the vast majority of truckers obey the law, environmental regulations and requirements are placing increasing administrative burdens on the owners of dump trucks," says Cliff Fetner, founder and owner of Soil Connect. "It was something we knew we had to tackle," he says. 
[Related: New E-Ticketing APP Allows Small to Mid-Size Contractors to Go Paperless.]
The substances that are regulated today include chromium, lead, pesticides, asbestos, asphalt, petroleum products, welding byproducts and others. Every state has an agency that monitors disposal of these types of materials and many now require trucking companies to file reports whenever they're hauling them.
Chain of custody
Documentation settings in eRegulatory enable drivers to specify the type of material they're hauling. "We capture the information and record the chain of custody—cradle to grave," says Fetner.  
Tracking is recorded on a turn-by-turn basis using GPS maps. When the load is completed, that information is uploaded to the web to be shared with all the stakeholders.
The information gives customers the assurance that their material is sourced and handled properly, says Fetner. It gives trucking companies and dispatchers the confidence of knowing that their truckers have the right materials going to the right sites, and it gives DOTs and government agencies the data they need for regulatory purposes. It can also be good for insurance premiums if the insurance company knows everything is recorded and verifiable.
Experience inspires product
Fetner is a third-generation builder/developer from the New York City area. "Soil Connect came to be because I had a problem with one of my own jobsites," he says. "And that problem has been out there since the beginning of time: the resourcing and movement of dirt—finding it, moving it, figuring out when to move it, who to move it and how much to pay for it. So we started Soil Connect in 2018. Our mission statement is one-stop shopping for any and all your dirt needs."
In addition to the new eRegulatory module, Soil Connect added a paperless manifest and eTicketing solution to the software early in the Covid-19 lockdowns. While Covid is less of a concern now, the paperless manifests share information by text message, saving users time and money by reducing data entry and administrative costs. They also eliminate the need for printed manifest forms that can be lost, damaged or misfiled.
Contactless e-signatures also prevent drivers from having to get in and out of the truck with every load. "It's just safer to keep the driver in the truck," says Fetner. Statistics show that some 80% of the accidents in trucking happen when the driver is less than 25 feet from the truck — typically slips and falls, he says.
Variety of users
"Our customers are everyone and anyone who plays in the dirt," says Fetner.  Heavy/civil and excavation contractors make up the largest group. Builders, developers and general contractors make up the second largest group.
"We have a lot of national home builders on our site," says Fetner.  "Toll Brothers and Lennar are two examples. These guys understand that dirt is a commodity. They understand that if they buy it or sell it correctly, they can save a lot of money." A third group of customers is comprised of truckers, landscapers, foundation companies, asphalt contractors, and quarries, says Fetner.