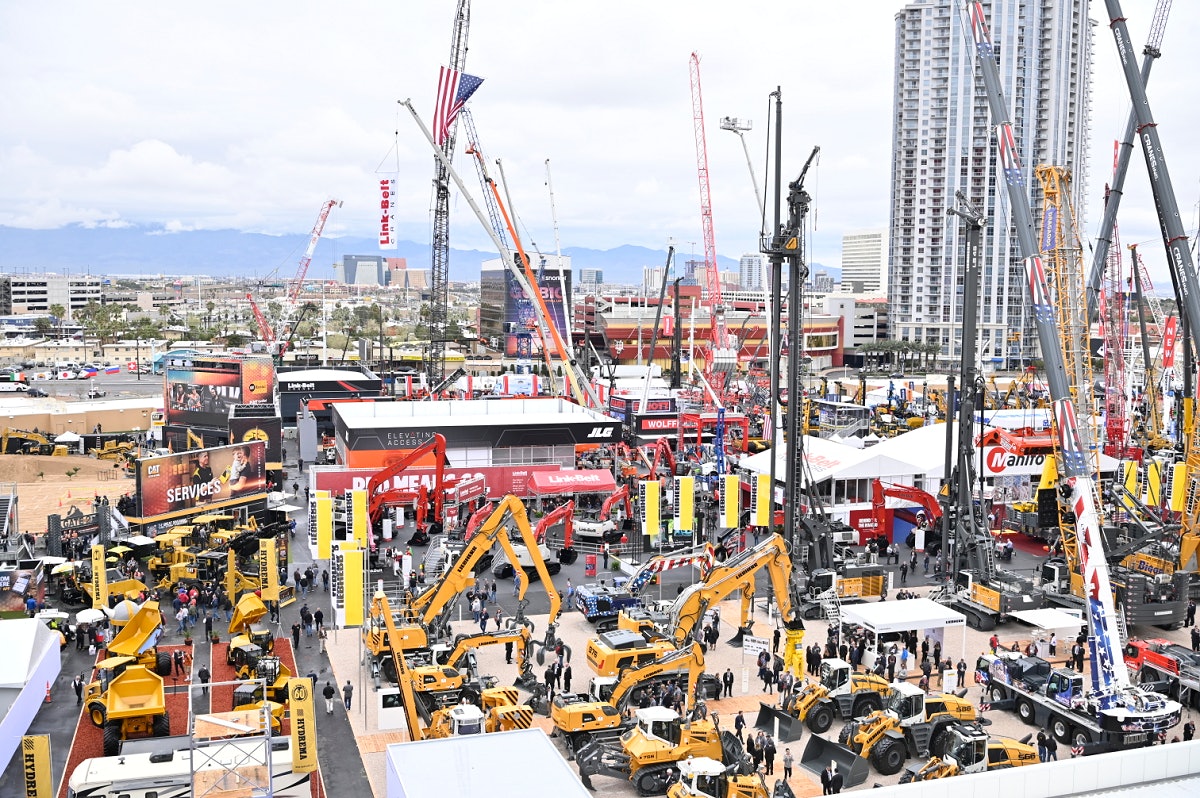 Equipment World Chief Editor Jordanne Waldschmidt will be joined by EquipmentWatch Head of Strategic Accounts Brian Dewey and Senior Product Manager James Hamilton to deliver an education session at ConExpo-Con/Agg 2023, where attendees will walk away with a greater understanding of how macro trends in the construction industry impact equipment buying and selling decisions.
The session, "The State of the Construction Equipment Economy," will be held Wednesday, March 15, at 9:30 a.m. in the Las Vegas Convention Center's West Hall Room 206. During the session, Waldschmidt, Dewey and Hamilton will take a deep dive into the results of the second annual State of the Construction Equipment Economy report conducted by the brands last fall.
Findings in the report are based on various surveys conducted, an in-depth review of EquipmentWatch customers' fleets, ongoing analysis of valuation and used market trends, and insights based on an understanding of how broader trends in the construction industry impact equipment owners and operators.
Equipment World and EquipmentWatch are owned by parent company Randall Reilly. Using unbiased, third-party fleet valuations, EquipmentWatch helps customers understand optimal disposition timing and how to perform accurate accounting for the cost of equipment.
Dewey says, "Equipment as a percent of project cost is rising. Construction projects are becoming more equipment-intensive, a trend that will surely continue to be driven by the impact of the infrastructure bill. Yet many contractors struggle to align equipment goals with pre-construction and operational goals. Because of that, leadership within contractor businesses will continue to demand a more holistic data driven approach, ensuring that hard-won projects do not leak cost and margin."
To learn how to better navigate critical decisions around owning and operating construction assets based on this research, register for this session at https://www.conexpoconagg.com/show-experience/education.
ConExpo-Con/Agg, North America's largest construction trade show, takes place March 14 – 18 at the Las Vegas Convention Center and Festival Grounds in Las Vegas.