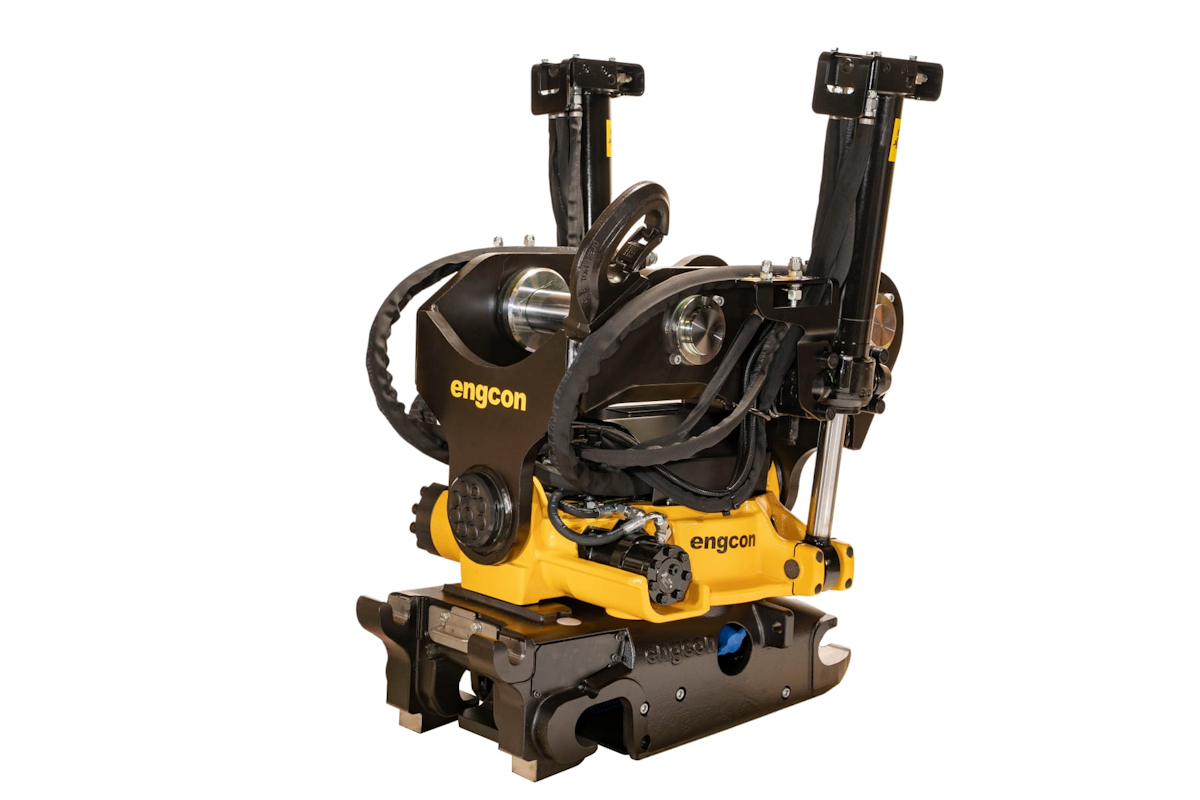 Engcon has upgraded its EC226 tiltrotator with an 8-ton lifting hook, 3 tons more than the previous model.
The EC226 is the company's second-largest tiltrotator, designed for excavators weighing 19 to 26 metric tons.
Engcon says it achieved the greater lifting ability with an upgraded top with more powerful side plates.
The lifting hook's diameter was also expanded, enabling it to hold heftier chains and lifting straps for heavier lifting.
The hook is already in production and being added as standard to EC226 tiltrotators, the company says.