Competition in the electric pickup truck market is getting fierce. With several new models recently announced and others slated for delivery in early 2022, drivers will soon be able to put them to the test.
There's no doubt that electric vehicles have the necessary speed and torque. But battery life, towing capacity and charging infrastructure…that's a different story.
While electric cars have caught on quickly, the average truck buyer is going to require more arm twisting. If you're thinking of greening up your fleet in the coming years, here are all the electric pickup truck models to keep an eye on.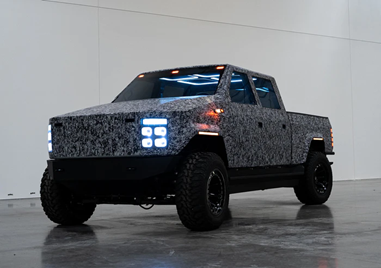 Atlis Motor Vehicles

Atlis XT
Atlis Motor Vehicles says its XT electric work truck can be recharged in just 15 minutes and offers 500 miles of range. 
The XT pickup has a 10,000-pound tow rating and can be fitted with a 6.5-foot bed, 8-foot bed, flatbed or service body.
The startup company plans to begin production in late 2022 with prices starting at $45,000.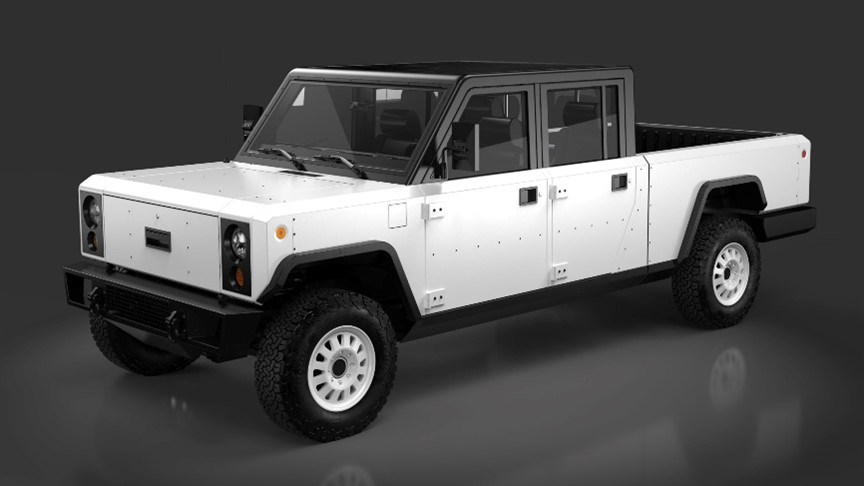 Bollinger
Bollinger B2          
Watch your wallet! The boxy and industrial Bollinger B2 comes with a hefty price tag of $125,000. The Michigan-based startup, which has pushed back production dates multiple times, says delivery will start in 2022.  
With an estimated range of 200 miles, the B2 falls short compared to some of its competitors. Bollinger says the Class 3 truck is built for off-roading and will feature a 7,500-pound towing capacity and a 5,000-pound payload capacity.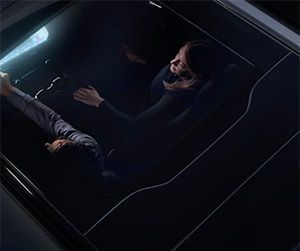 Chevrolet
Chevrolet Silverado Electric Pickup
GM will debut the all-electric Chevrolet Silverado on January 5 at the Consumer Electronics Show.
Powered by GM's Ultium Platform, the manufacturer will build the battery pack into the vehicle's frame.
The truck will feature a segment-leading fixed glass roof for increased visibility and headroom. This is the first application of a fixed glass roof on a GM pickup.
Four-wheel steering will allow for improved turning radius, handling and stability. 
On a full charge, GM estimates the electric Silverado has a range of more than 400 miles. No word yet on the price.
Ford
Ford F-150 Lightning
With more than 120,000 customer reservations, interest is high for the all-electric version of America's best-selling truck. One factor may be the F-150 Lightning's modest price tag. The truck starts at $39,974.
The F-150 Lightning delivers 563 horsepower and 775 pound-feet of torque. It supports a 2,000-pound payload on the standard model and 10,000 pounds of towing capacity on XLT and Lariat models with the extended-range battery and Max Trailer Tow Package.
Ford says the truck's battery can also serve as a backup power system for your home or charge tools and devices on the jobsite.
GMC
GMC Hummer EV SUT
GMC's Hummer is coming back from the dead, but this time as an all-electric pickup truck. (The more familiar SUV model will be available at a later date.)
The pickup will feature a three-motor, four-wheel-drive system with 11,500 pound-feet of torque. Drivers can expect a range of 350 miles when fully charged. It will make use of the same Ultium battery platform as the electric Chevrolet Silverado.
Starting at $112,595, the Hummer EV Edition 1 is pricey. Cheaper models will be available by early 2024.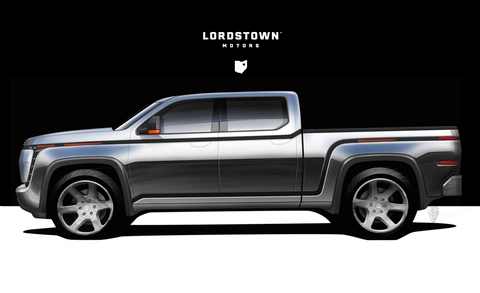 Lordstown Motors
Lordstown Motors Endurance
The Endurance is the first commercial vehicle to feature four in-wheel hub motors. Lordstown Motors says this design reduces the number of moving parts and improves vehicle control.
Priced at $52,500, the Endurance will have an estimated range of 250 miles and a towing capacity of 6,000 pounds.
Deliveries are slated for the first quarter of 2022, but recent turnover in company leadership has left some skeptical.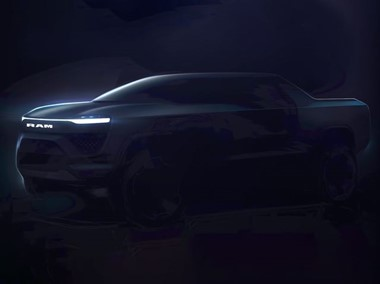 Ram
Ram 1500 EV
Ram fans, sit tight. The company won't be releasing its all-electric half-ton pickup until 2024.
With a driving range of 500 miles and towing capacity of more than 10,000 pounds, Ram says the truck will outperform its competitors.
The starting price has not been released but will likely be competitive with other major manufacturers in the same size class.
RJ Scaringe @RJScaringe Twitter 
Rivian R1T
Rivian staked its claim as the first manufacturer in the U.S. to bring a mass-produced, all-electric pickup to market. The Class 2b truck with a dinky 4.5-foot bed will likely be a better fit for families and outdoor enthusiasts than construction business owners though.
The base battery offers a 300-mile-plus estimated range, but a 400-mile-plus battery can be purchased for an additional $10,000.
The R1T uses a four-motor, all-wheel-drive system and has a towing capacity of 11,000 pounds.
The truck starts at $67,000. The first customer vehicle rolled off the production line in September.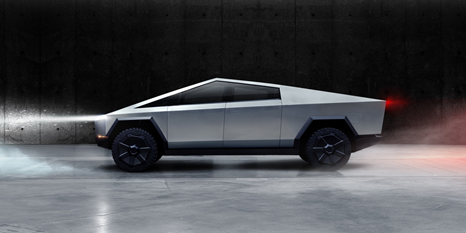 Tesla Cybertruck
Tesla Cybertruck
Slated for production in late 2022, the Tesla Cybertruck has totally reimagined the look of the pickup truck.
The stainless-steel truck will feature all-wheel drive, 14,000 pounds of towing capacity (in the three-motor model), and an estimated range of 500-plus miles. An air suspension system can raise and lower the truck on the fly offering 16 inches of ground clearance.
The Cybertruck starts at $39,900, and buyers can add on Tesla's full self-driving option for an additional $7,000.
Toyota also plans on electrifying its pickups, but no word yet on a model or launch date. 
Which major manufacturer or startup will be the leader of the pack? Only time will tell.