These 12 attachments are designed for moving dirt.
These earthmovers include buckets, grader blades, augers and trenchers. One device allows you to backfill a trench while screening the material. We also include a tiltrotator that improves speed and precision when wielding a bucket.
These tools are designed to make your compact to large loaders and excavators more productive and possibly save you from having to bring in another designated machine:
Case Construction Equipment designed its new Precision Grader Blade to bring motor grader performance to large compact track loaders. The attachment is compatible with 2D and 3D machine control. It is designed to be plug and play, coming with the needed hydraulic hoses and 14-pin electrical connection. The 108-inch moldboard can simultaneously change elevation and slope with its dual lift cylinders. It features 60 degrees of combined blade rotation and 26 inches of combined blade side shift, the company says. The grader's blade is controlled by the CTL's existing joysticks.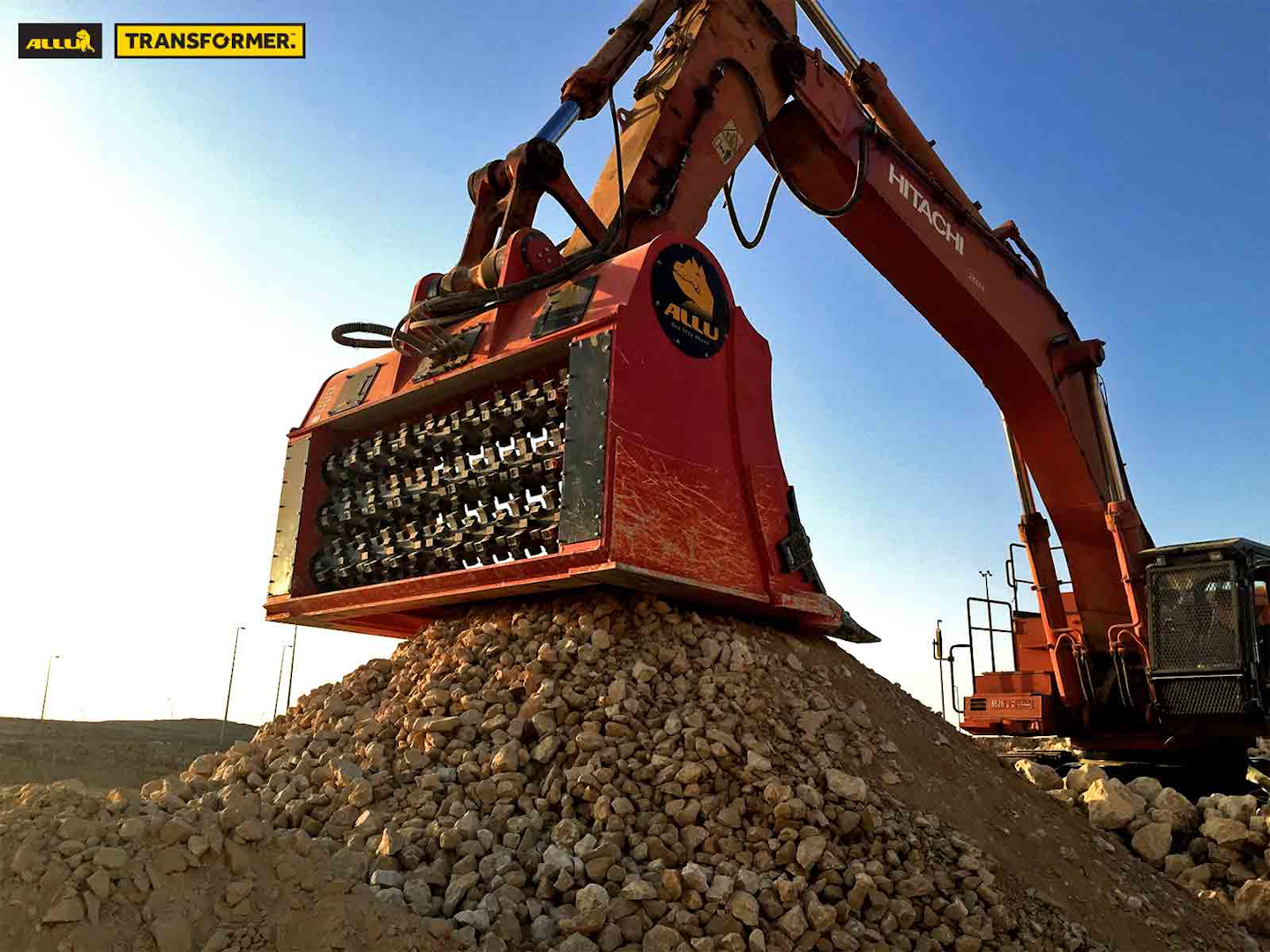 ALLU Transformer TS Drum AssemblyALLUThe ALLU Transformer TS Drum Assembly enables operators to screen material onsite and then backfill it into a trench. It can also be a handy tool when pipeline padding. The attachment is compatible with wheel loaders, excavators, skid steers and backhoes. TS Drum Assembly technology is the configuration of the screening blades that spin between the screening combs. The end product size is defined by the space between the combs, which can be repositioned. The drum comes in seven models for 17.6- to 49.6-ton excavators and 7.7- to 33-ton wheel loaders.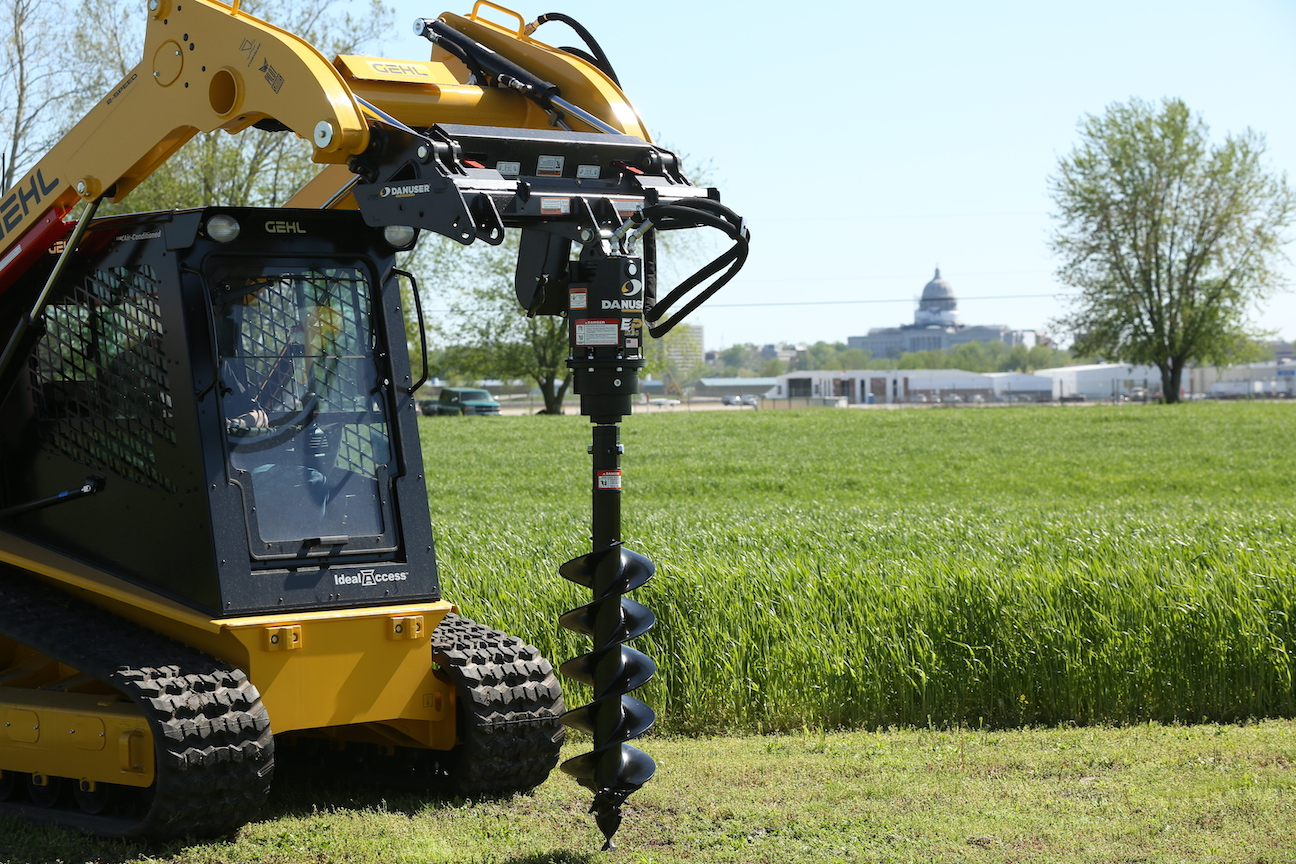 Danuser EP Auger SystemDanuserDanuser says the planetary drive on its EP Auger System delivers 42% more torque than competitors. The motor is rated up to 3,500 psi for additional power when drilling through hard, compacted surfaces, the company says. The augers are compatible with excavators, backhoes, skid steers, compact track loaders and compact utility loaders. Models range from 6 to 35 gallons per minute of hydraulic flow and 1,500 to 3,500 psi. Check and fill plugs were designed to be easy to access. The hoses are protected for deeper digging in tight spots, the company says.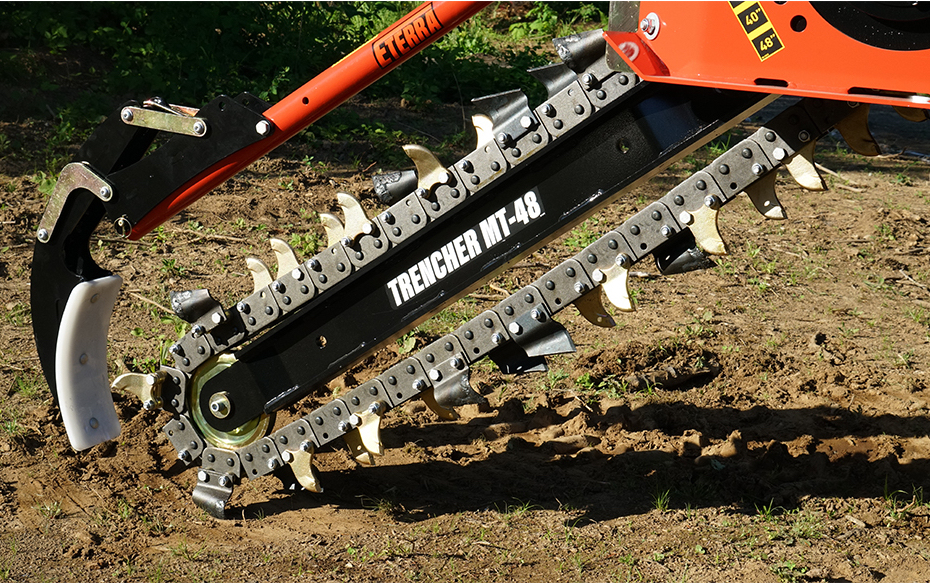 Eterra 4 Foot TrencherEterraEterra put the same gear box in its augers into its 4 Foot Trencher for skid steers. The attachment is versatile enough to trench beside buildings and fences with its manual side shift. It can also trench in hard or frozen ground with the torque-increasing planetary gear drive. Eterra gave the trencher a 70/30 ratio of tungsten cutter to dirt teeth, which enables cutting through tough surfaces. An 18-inch discharge auger and crumber bar leave a cleaner trench, the company says. Consistent depth can be maintained with an adjustable skid shoe.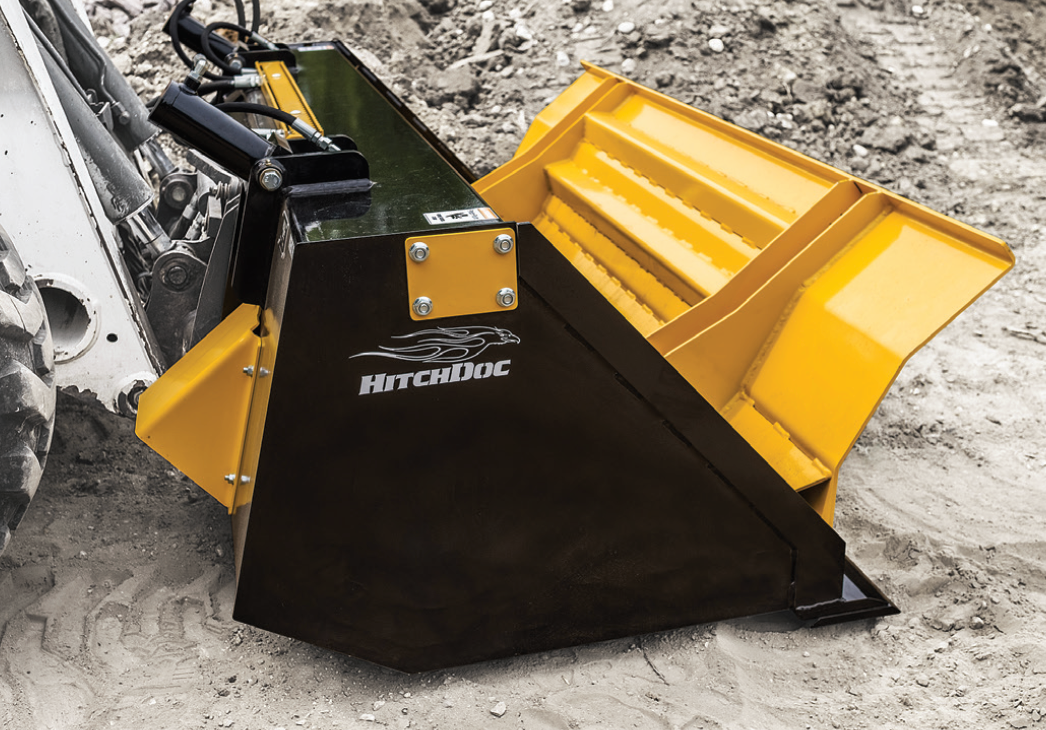 HitchDoc Push-Off BucketHitchDocThe HitchDoc Push-Off Bucket is designed to prevent materials from sticking to the bucket, so you don't have to shake the carrier machine when dumping dense material. The bucket is also designed to increase your usual dump height by 3 feet for building taller piles or reaching taller trailers without sidewall damage. It can also extend your reach by 4 feet for better material placement or balanced loading when reaching the middle of a trailer. The faster dumping speeds up cycle times. And the bucket's hydraulic extractor blade is self-cleaning.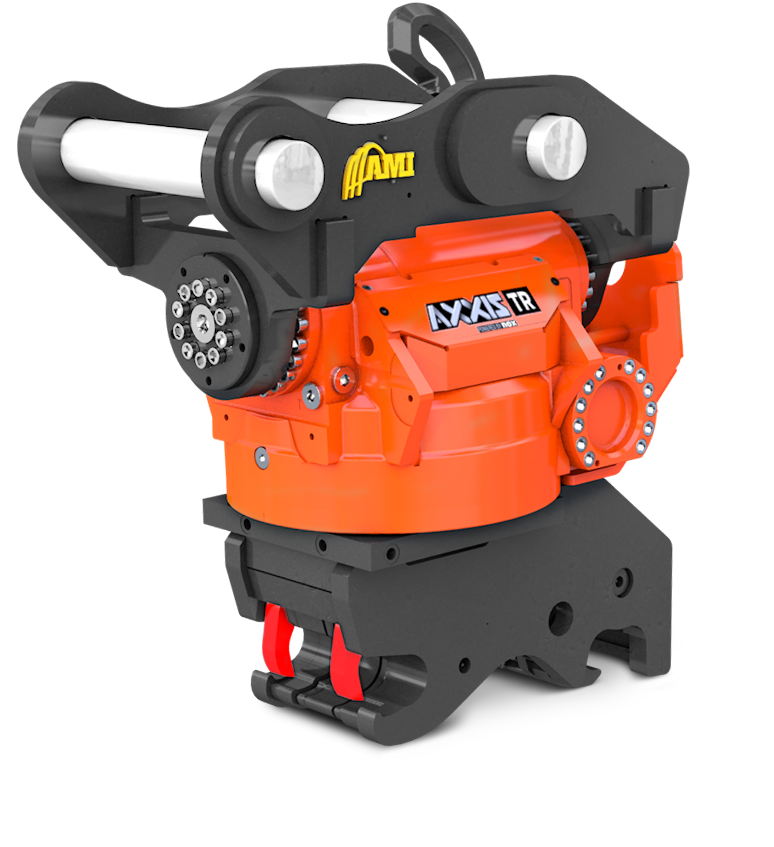 AMI Attachments AXXISTM TiltrotatorAMI AttachmentsAMI Attachments says its AXXISTM Tiltrotator – Powered by NOX has the widest tilt range on the market at 100 degrees, in a compact design. It also rotates 360 degrees for faster, more precise digging, shaping and grading. It comes in five models for excavators up to 20 tons. It is compatible with the company's Graptor bucket or Jawbone thumb. The tiltrotator can be attached directly to your excavator or to a hydraulic coupler. It features a fully enclosed system with no cylinders. Its compact design enables narrower trenching.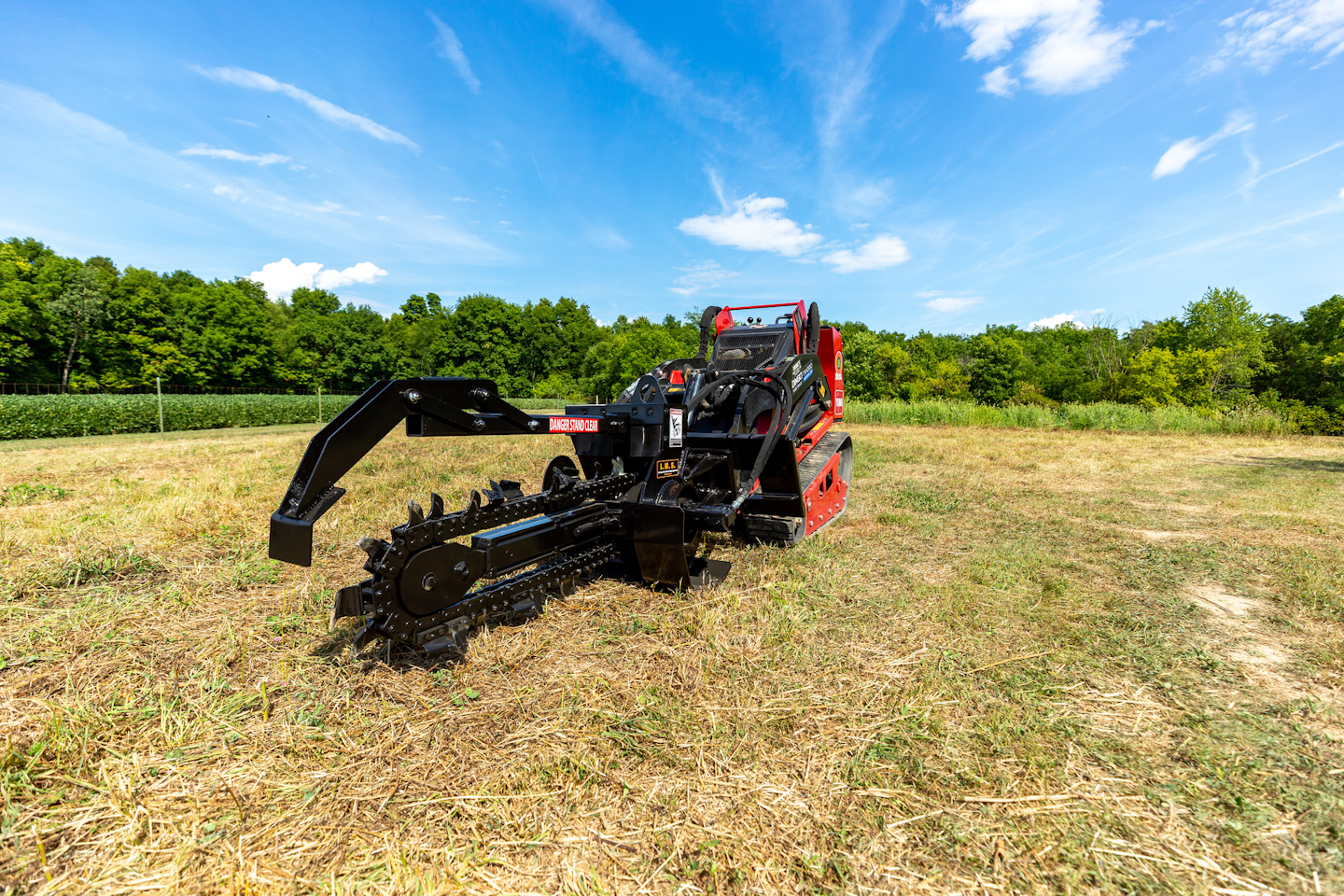 Premier Attachments trencherPremier AttachmentsPremier Attachments offers a variety of trenchers for skid steers, compact track loaders and compact utility loaders, including high-flow models. The company's patent-pending Duo-Tach Mounting System enables the trenchers to be used on skid steers and mini-skid steers without having to change mounts. Digging depths are available at 3, 4 and 5 feet, and digging widths are 6, 8, 10 or 12 inches. A Heavy-duty Planetary Drive system is designed to eliminate chain reduction. A variety of chain/tooth options are available. The manual side shift enables trenching next to structures.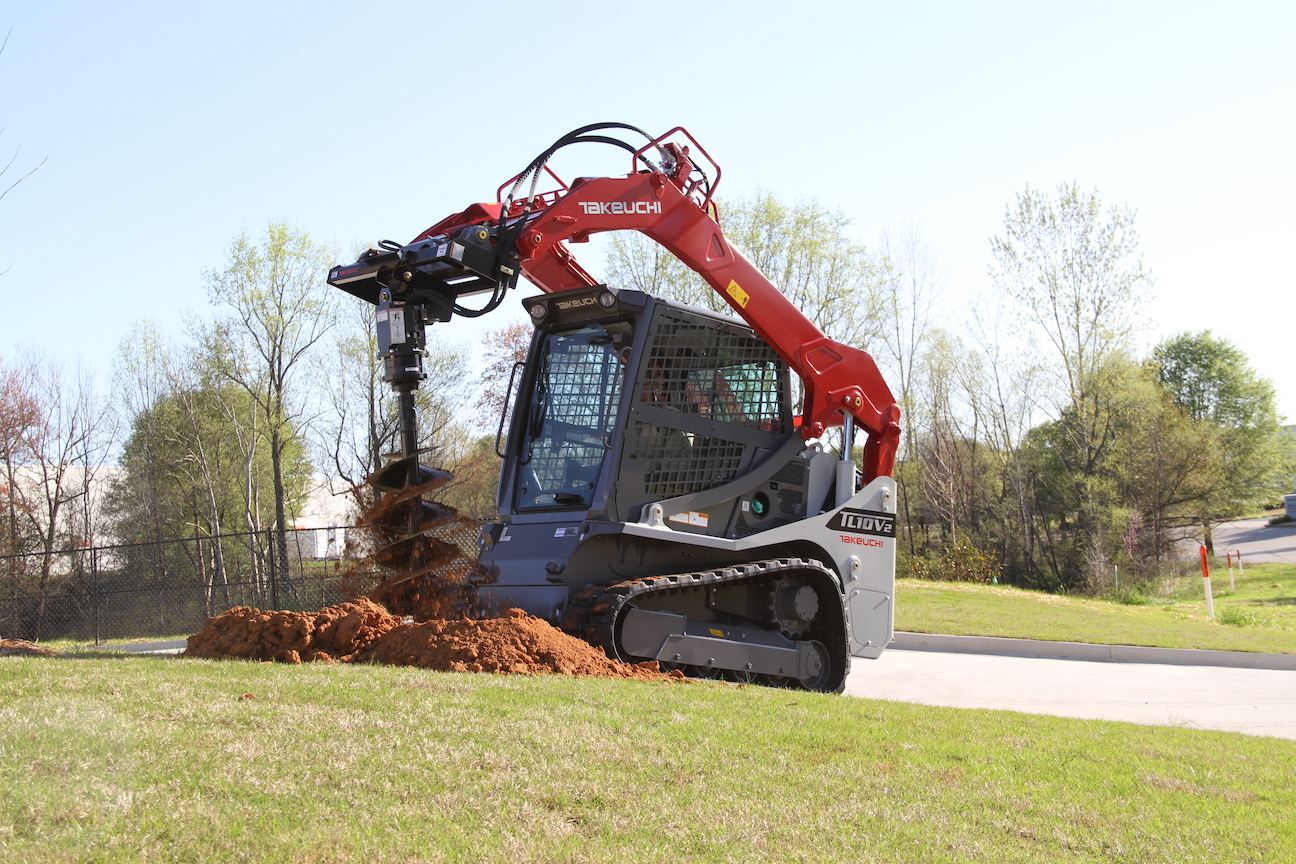 Takeuchi TADV36 auger driveTakeuchiTakeuchi designed its TADV36 auger drive for such tasks as digging fence post holes, planting trees and mixing cement. It can accommodate a bit size up to 36 inches. It requires a hydraulic flow rate of 15 to 25 gallons per minute. It is recommended for loaders with load capacities of over 1,500 pounds. The drive's Parker motor features hydraulic pressure relief protection for forward and reverse operation. A variety of bits, able to tackle light ground up to concrete, are available. Planetary gear reduction delivers consistent high torque and long life, the company says.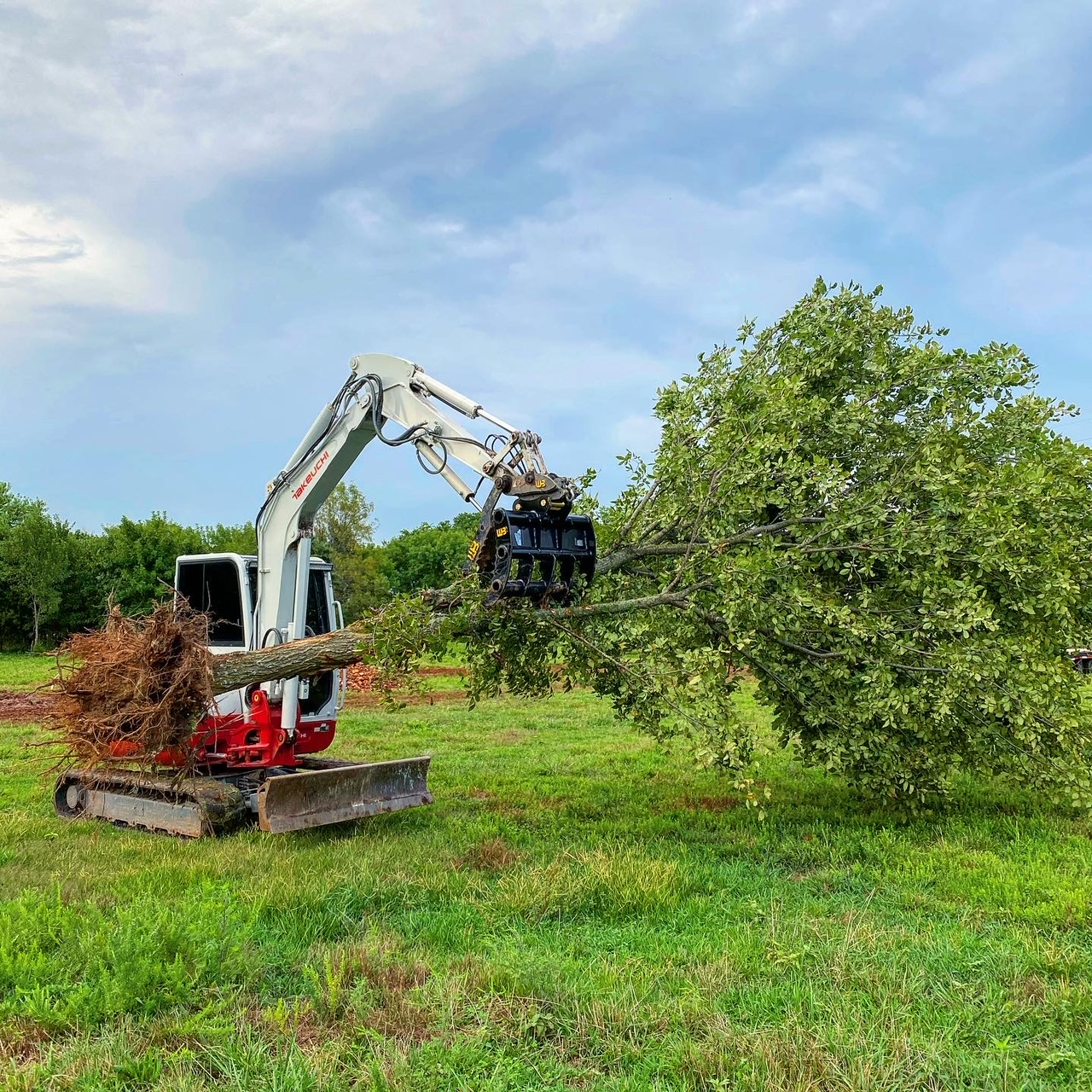 Werk-Brau compact excavator rakeWerk-BrauWerk-Brau's new grading and grapple rake turns compact excavators into a landclearing or demolition machine. The multi-tined rake attachment can be used for gathering demolition debris, removing brush, extracting roots and sorting material, among other tasks. It can be quick-coupled and has the same curl and dump angle as a standard bucket. The underside of the rake has tine serrations for stronger gripping force. The heavy-duty tines are supported by reinforced plates and have gussets between them for added strength and durability, the company says. 
Doosan ditching bucketDoosanDoosan ditch cleaning excavator buckets are designed for grading and backfilling tasks. They are available in standard and heavy-duty variations. They feature high-quality, abrasion-resistant material for reduced weight, the company says. Extra side and bottom wear plates made from heat-treated alloy steel, as well as a reversible bolt-on cutting edge, are available options. The buckets have side drainage holes for working in wet conditions.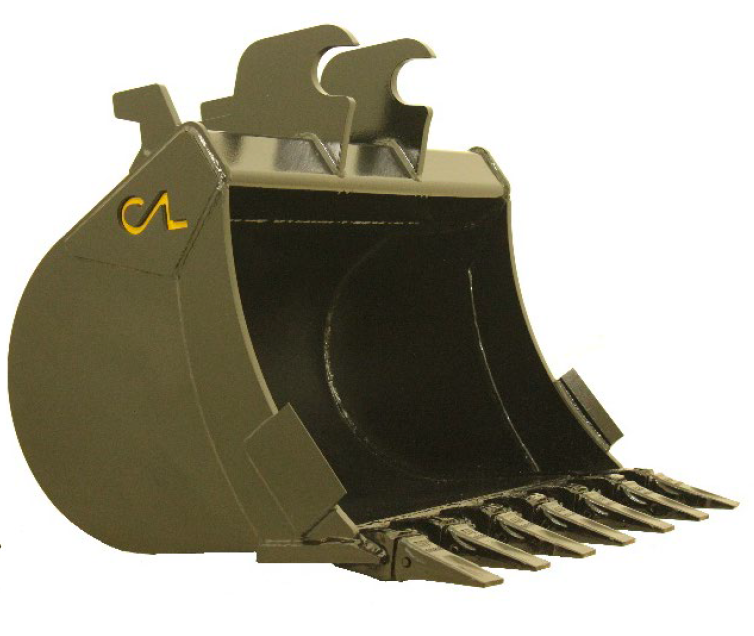 Construction Attachments John Deere excavator bucketConstruction AttachmentsConstruction Attachments has a line of buckets designed for John Deere excavators between 6,000 and 15,000 pounds. Widths are available at 12, 16, 18, 24, 30 and 36 inches. They feature a 1-inch beveled C1060 front cutting edge and C1060 welded side cutter, AR plate front side cutters, side plates and wear strips. A smooth edge is also available. They come with a quick attach coupler and forged D-ring.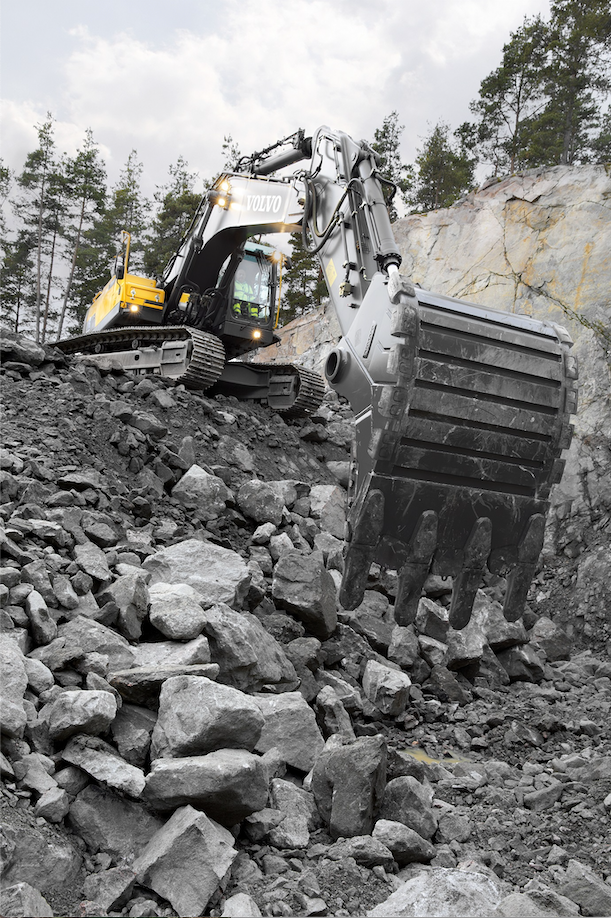 Volvo Tooth SystemVolvo CEVolvo's teeth system for its medium and large wheel loaders and excavators is designed to increase productivity and fuel efficiency. The system is also designed to be more wear resistant, and they attach with a hammerless-pin design. The teeth are compatible with Volvo loaders ranging from the L60 to L350 and excavators from 14 to 95 metric tons. The low-profile design of the teeth deliver greater penetration and higher bucket fills, Volvo says, and the teeth are self-sharpening. The teeth and adaptors are matched to the loader's or excavator's specifications, size and model.