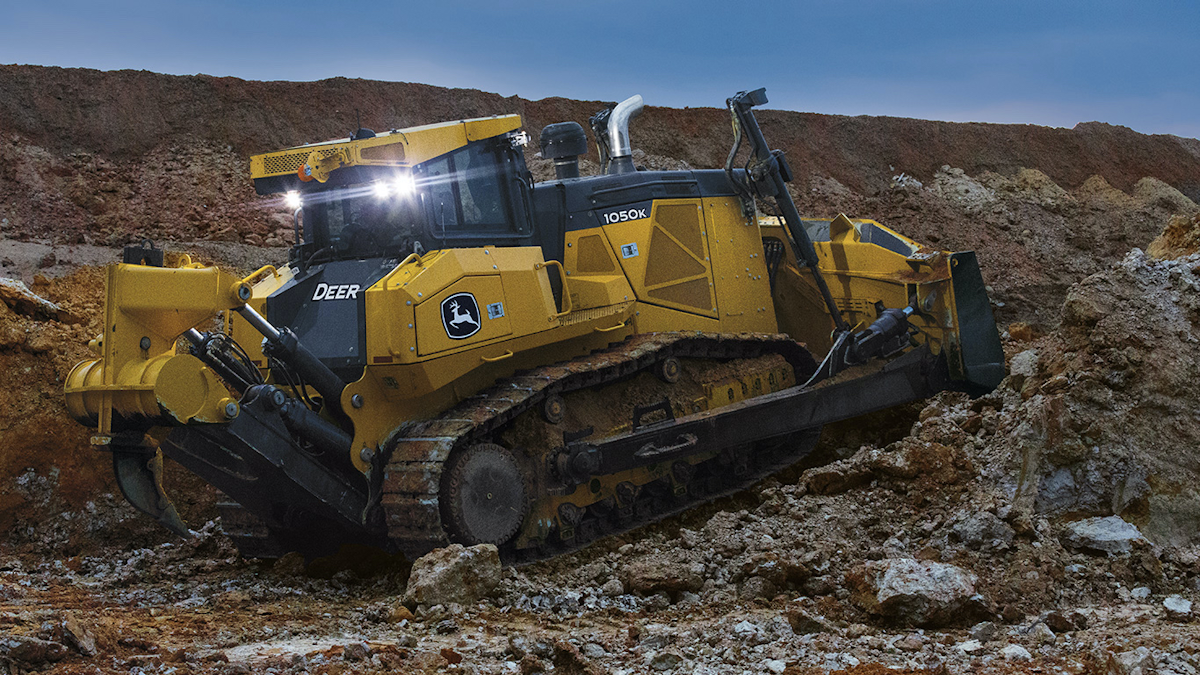 John Deere keyed in on undercarriage improvements in its latest updates on its 950K and 1050K dozers.
The 1050K now features a suspended double-bogie undercarriage track frame, designed to improve ride quality, and both models now have an Extended Life undercarriage option. 
The suspended double-bogie undercarriage features a second layer of bogies, new isolators and a refined geometry, Deere says. The Extended Life option uses SC-2-coated track chain bushings that have a hard shell coating that Deere says delivers twice the wear life of standard bushings. 
In addition, Deere has updated its blade offerings on the 1050K's Semi-U blade, which now has cast end bits and a new profile designed to increase its capacity and improve roll performance. The blade reduces material plugging and carries more dirt on each pass, Deere says.
The 950K offering now includes a stockpiling configuration and exterior hose upgrades for coal handling and wood chip applications. The factory stockpiling configuration uses specialized sheet metal guarding to increase protection from material spilling over the blade and falling through the horizontal hood perforations and grille. It also includes a high-debris cooling package.