A California developer is testing out Volvo Construction Equipment's electric excavator and wheel loader, examining whether their promise of environmental sustainability can hold up on off-the-grid jobsites. 
Baltic Sands, Yucca Valley, is using the Volvo ECR25 electric compact excavator and L25 electric loader for a variety of tasks on remote site-development projects in Southern California.
Baltic's work is part of a $2 million grant to Volvo CE administered by the South Coast Air Quality Management District to accelerate using zero-emission technologies for off-road equipment. The grant and the electric machines worked in tandem with Baltic's pursuit of developing environmentally responsible housing projects.
The ECR25 shaped building pads, performed subgrade improvements and dug lines for utility and irrigation recovery systems. The L25 reshaped larger areas, contributed to the finish grading and relocated soil stockpiles for further processing.
The pilot project "allowed us to pursue the ideal of being more ecologically through the adoption of new technologies," says Jacques Marais, company director.
The machines were powered throughout the project using an array of solar panels installed for use by the housing development. The ECR25 and L25 were powered overnight and during lunch.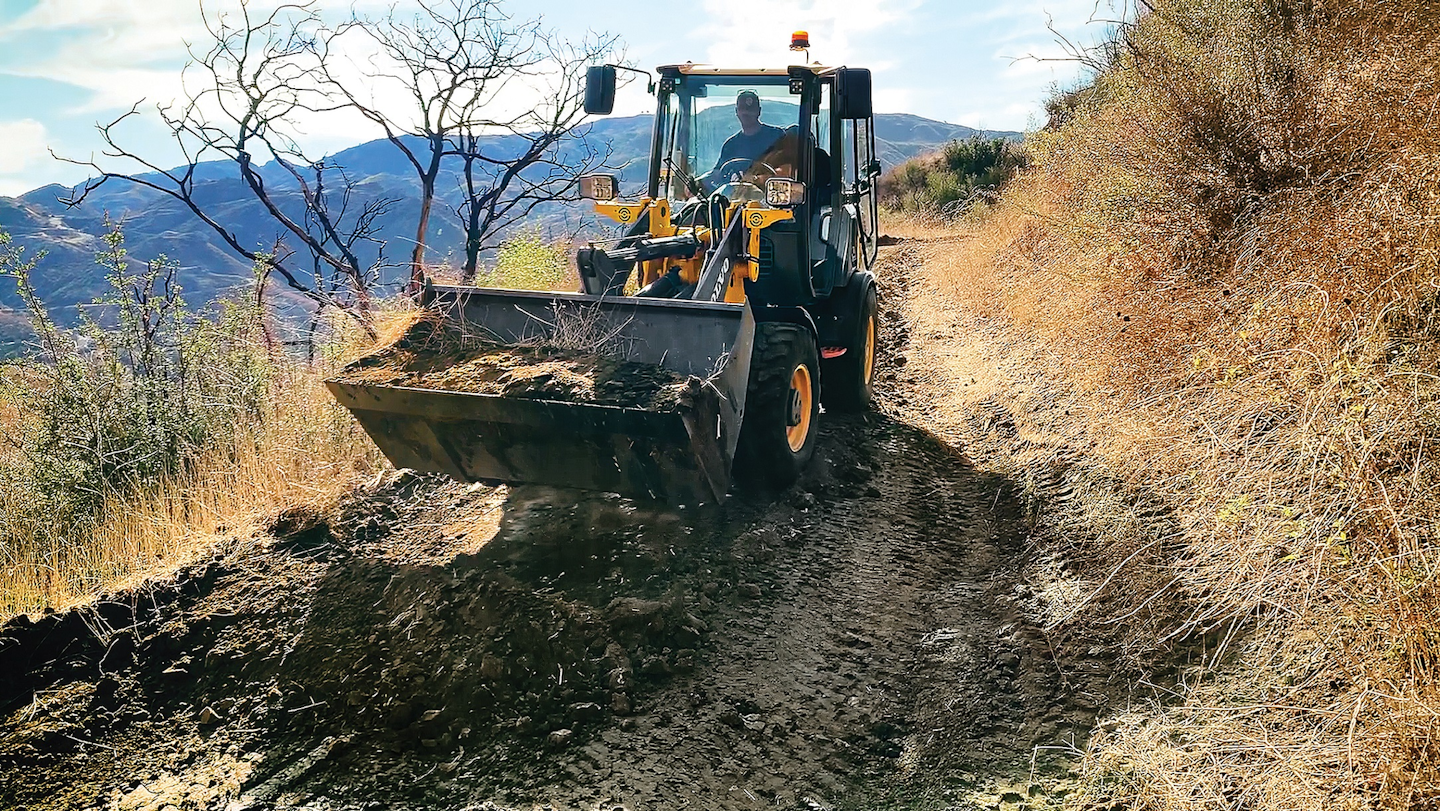 The L25 electric loader helped manage stockpiles of material on site.Volvo CE"We're working in very soft ground conditions," Marias says. "There's a lot of tractive resistance on grades, and we were putting the machines under constant load. Even in these harsh conditions, we were able to use the electric machines daily for a variety of tasks."
Marais also says Baltic operators experienced less fatigue because of the machine's greatly reduced noise and vibration. Operators also were able to get instant power and speak in a normal tone of voice to other workers on the site.
"With these electric machines, noise isn't a factor — you can talk to an operator as if he or she is standing right next to you," says Aaron Anderson, with dealer Volvo Construction Equipment & Services, Corona, California. "Maintenance hasn't really been a factor either."
Looking to further simplify charging, Baltic plans to test the two units with a battery pack. The company is also examining ways electric machines can be integrated with its diesel-powered fleet. 
"This is where ideology meets reality," Marais says. "I'm mindful of that and hoping that as early adopters to electromobility, we get it right. I'm pretty excited about getting that under our belt and seeing what the future holds for our company."