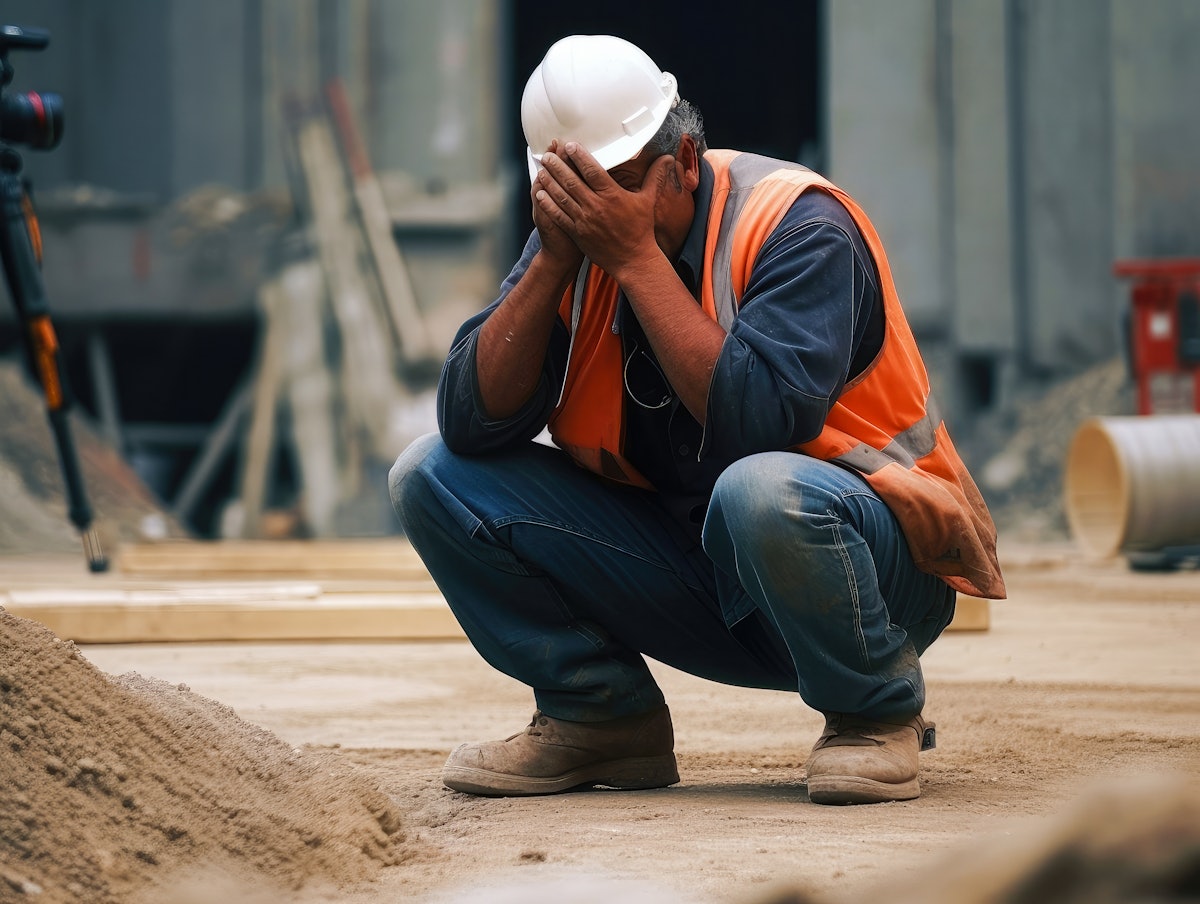 Get Equipment World's exclusive series on the state of mental health in the construction industry, as well as free mental health resources below.
Toolbox talks on the dangers of slips, trips and falls or proper PPE are daily occurrences on jobsites, but when was the last time the topic was mental health? 
Yet construction workers are five times more likely to die by suicide than all of the physical causes of jobsite fatalities combined. 
In 2020, 1,008 construction workers died on the job in the U.S., according to the CDC. That pales in comparison to the 5,500 construction workers who died by suicide. 
In this series, Equipment World editors explore why construction has the highest rate of suicide of any industry and what can be done about it.
Part 1: Mental Health in Construction
Why is the Industry's Suicide Rate So High?
Five times as many construction workers die by suicide annually than from all of the "fatal four" causes of physical injuries combined. Find out the causes behind the alarming statistics.
Part 2: Contractors' Stories of Hope
Contractor Recounts Suicide Attempt to Help Others
Garret Wilson opens up about his mental health experiences and finds it has helped fellow sufferers in construction.
Contractor Opens Up About Battle with Depression
Roger Wenning suffered severe depression after his 6-year-old grandson died of cancer. He tells how he got help to give courage to others.
Therapy Helps Contractor Overcome Military PTSD
Chaz Gilliam has learned through therapy that behavior can be the result of trauma. He stresses the importance of improving one's coping skills, likening it to hiring a personal trainer.
Equipment Operator Shares Story of Addiction Recovery
After a major injury, he was prescribed opioid pain pills. Now clean, he tells how he got help and tries to help others.
Part 3: Preventing Suicide in Construction
The Dirt Ep. 135: Ajax President Speaks Out to Prevent Suicide 
Vince Hafeli, president of Ajax Paving Industries, kept silent about his suicide attempt for 17 years, fearing it would hurt his career and reveal weakness, something he learned at a young age that men don't show.
On this episode of The Dirt, he tells host Bryan Furnace how that all changed and how he has become an advocate for suicide prevention in the construction industry. He also shares how to start a mental health program at your company and how to talk to someone you suspect might be struggling. 
Part 4: Implementing Mental Health Programs at Your Construction Company
Contractor Starts Company Mental Health Program
Rocked by three suicides, Graham Roofing has implemented companywide mental health initiatives. Read this and other examples of contractors stepping up to support mental wellness. 
Mental Health in the Construction Industry: Downloadable Report
In this exclusive report from Equipment World, you'll find the latest independent survey data from nearly 300 construction industry professionals on:
Their current mental health
The most significant stressors in their life
The resources – or lack thereof  – available to them
LivingWorks Start Online Suicide Prevention Training
The Construction Industry Alliance for Suicide Prevention and LivingWorks have partnered to provide the 60-to-90-minute LivingWorks Start online suicide prevention training at no cost for up to five company/organization representatives.
Need Help? Connect with Mental Health Professionals Now
*If this is an emergency, call 911.
National Suicide Prevention Resources
Construction Industry Suicide Prevention Resources
Addiction Resources