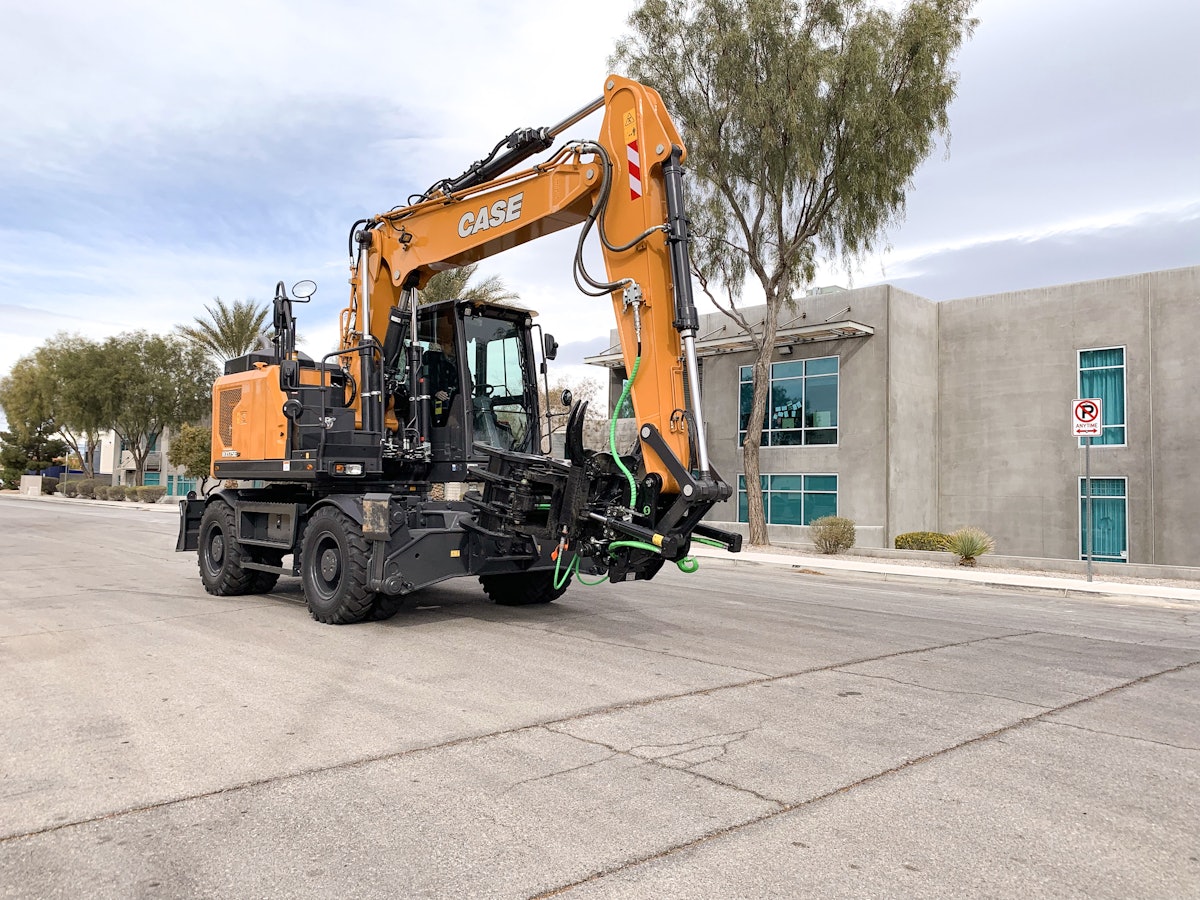 Though CNH Industrial saw softer demand in its agricultural equipment segment, the company reported increased profit in the third quarter thanks to higher volumes of construction equipment sales in North America.
The company, which manufacturers the Case and New Holland brands of heavy equipment, reported consolidated revenues of $5.99 billion during the quarter, up 2% compared to the same period last year. Net sales for industrial activities declined 3% to $5.33 billion.
CEO Scott Wine commented on the results: "CNH achieved record margins in our Agriculture and Construction segments, even as some markets began to soften. Balancing continued investments in iron and technology with aggressive cost containment positions us to maintain our full year adjusted EPS target of around $1.70 and demonstrate higher through-the-cycle margins. We will complement our continuous improvement initiatives with targeted restructuring to enhance operational efficiencies and optimize our organization. Our precision technology evolution is accelerating as we execute our longstanding plan to reduce our reliance on third parties. I would like to thank our employees and dealers for their unyielding commitment to ensuring CNH and its brands deliver for our customers."
Construction Segment
Construction equipment sales increased 6% for the quarter to $948 million. This was driven by favorable price realization and positive volume/mix mainly in North America, where demand increased 2%.
The gains were partially offset by lower net sales in all other regions. CNH reported a 13% decrease in global industry volume for heavy construction equipment and a 3% decrease in demand for light construction equipment year over year in the third quarter.
"Our Construction segment had a record-breaking quarter, driven by new product launches and solid retail sales growth in North America. Revenue was up 6% year-over-year with notable expansion of gross profit margins. North American demand for equipment has been strong on the back of public infrastructure spending. Dealer inventories have been normalizing for most products in most markets as supply availability recovers," Wine said during the earnings call.
Ag Segment
CNH's agricultural equipment sales fell 2.6% to $4.38 billion during the third quarter, but gross profit margin was up 0.6% as a result of favorable price realization in all regions and diminishing production cost inflation.
The company attributed the sales dip to lower industry volume, mainly in EMEA and South America. Those difficulties were offset by a favorable mix in North America and continued price realization.
Workforce Restructuring
During the call, Wine announced an immediate restructuring program to reduce salaried workforce costs by 5%. This, coupled with changes to the company's cost structure in 2024, is expected to result in a run rate reduction of 10-15% in total labor and non-labor SG&A expenses, the company says.
"Concurrent with the spinoff of Iveco in 2022, we streamlined our corporate structure and eliminated about 20% of the managerial positions. After almost two years of operating as an Ag and construction pure play, we understand how to further optimize in support of our customers and dealers," Wine said.
2023 Outlook
CNH revised its 2023 outlook, given the softening of end market conditions, predominantly in South America.
Modifications are as follows:
Net sales up between 3% and 6% year on year, including currency translation effects
SG&A up no more than 5% vs 2022
Free Cash Flow of Industrial Activities between $1.0bn and $1.2bn
R&D expenses and capital expenditures at around $1.6bn
Ahead of the earnings call, CNH announced it would delist the company's common shares from Euronext Milan, opting for a single listing on the New York Stock Exchange.
Chief Financial Officer Oddone Incisa said, "The single listing represents a significant milestone for our business. I think it will increase liquidity for our stock and streamline financial reporting. CNH was added to the Russell 1000 in June and to the S&P Total Market Index in September, and we look forward to further shareholder participation by a new class of investors. We also think that our global nature will continue to be attractive to shareholders around the globe."
In conjunction with the delisting announcement, CNH approved a new share buyback program of up to $1 billion, of which approximately EUR400 million will be deployed in Milan before the delisting. The remaining amount will be purchased in New York.