CNH Industrial, parent of Case Construction Equipment, reported global Q1 revenues of $7.1 billion, up 31% compared with the same quarter last year. 
"Our robust start to 2021 reflects both elevated demand from our end markets and the impressive performance of this entire CNH Industrial team," says CEO Scott Wine. "We overcame unprecedented supply-chain challenges, rising commodity costs and the persistent impact of Covid-19 to deliver solid revenue growth and margin expansion, also above Q1 2019 performance, which testifies to the commitment, drive and ingenuity of our global workforce."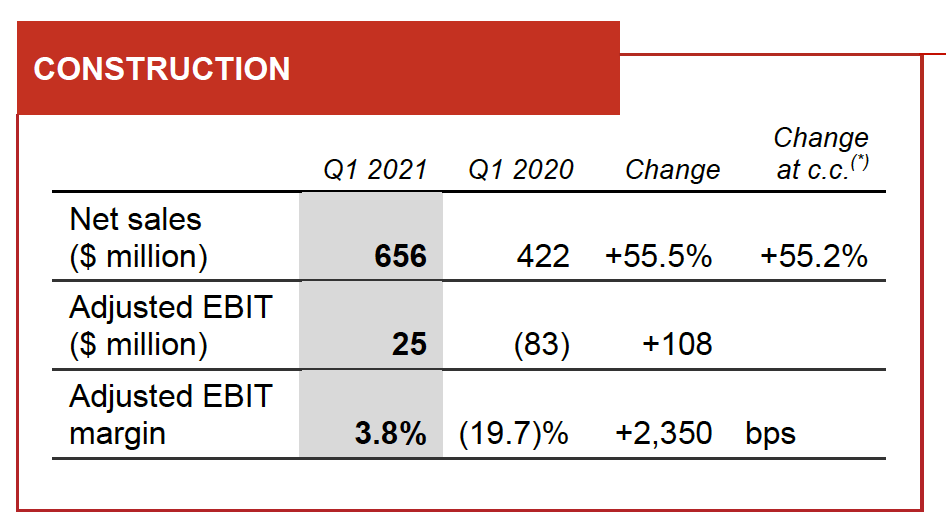 CNH IndustrialCNH says global demand for construction equipment increased in both heavy and light equipment segments, with heavy equipment up 38% and light equipment up 24%, compared with the same period last year. 
Construction equipment demand increased 25% in North America, 41% in South America and the "Rest of World" segment, but decreased 2% in Europe. 
Construction net sales were up 55%. Case puts this at the feet of higher volumes, a realignment of production levels to retail performance and better price realization. 
On the company's dominant agriculture side, North American demand was up 53% for tractors under 140 horsepower and up 15% for 140-horsepower-and-up units. Global net sales were up 35%, mainly due to higher industrial demand, better mix, favorable price realization and reduced de-stocking actions. 
In its 2021 outlook, CNH expects strong demand to continue across regions and segments while noting supply-chain challenges. The company says net sales will increase year-over-year by 14% to 18%. The company expects to spend $2 billion on R&D.