An 830-foot-long bridge section could be seen floating down the Ohio River on April 26.
The tied-arch span was built a mile upstream from its final home between Brilliant, Ohio and Wellsburg, West Virginia, where it will serve as the main span for the new Wellsburg Bridge.
During a more than 13-hour operation, the span's ends were lifted onto two barges where they were supported by eight sets of sectional pilings, according to the West Virginia Department of Transportation. See WVDOT's quick-glimpse of the float below:
After floating a mile to its new destination, it was slowly jacked up while additional pilings were set underneath it along the way up. Eventually it was high enough to be placed on its support piers.
"They alternate lifting it up, putting in more sections and lowering it back down – kind of like Lincoln Logs," says Tony Clark, District 6 engineer with the West Virginia Division of Highways.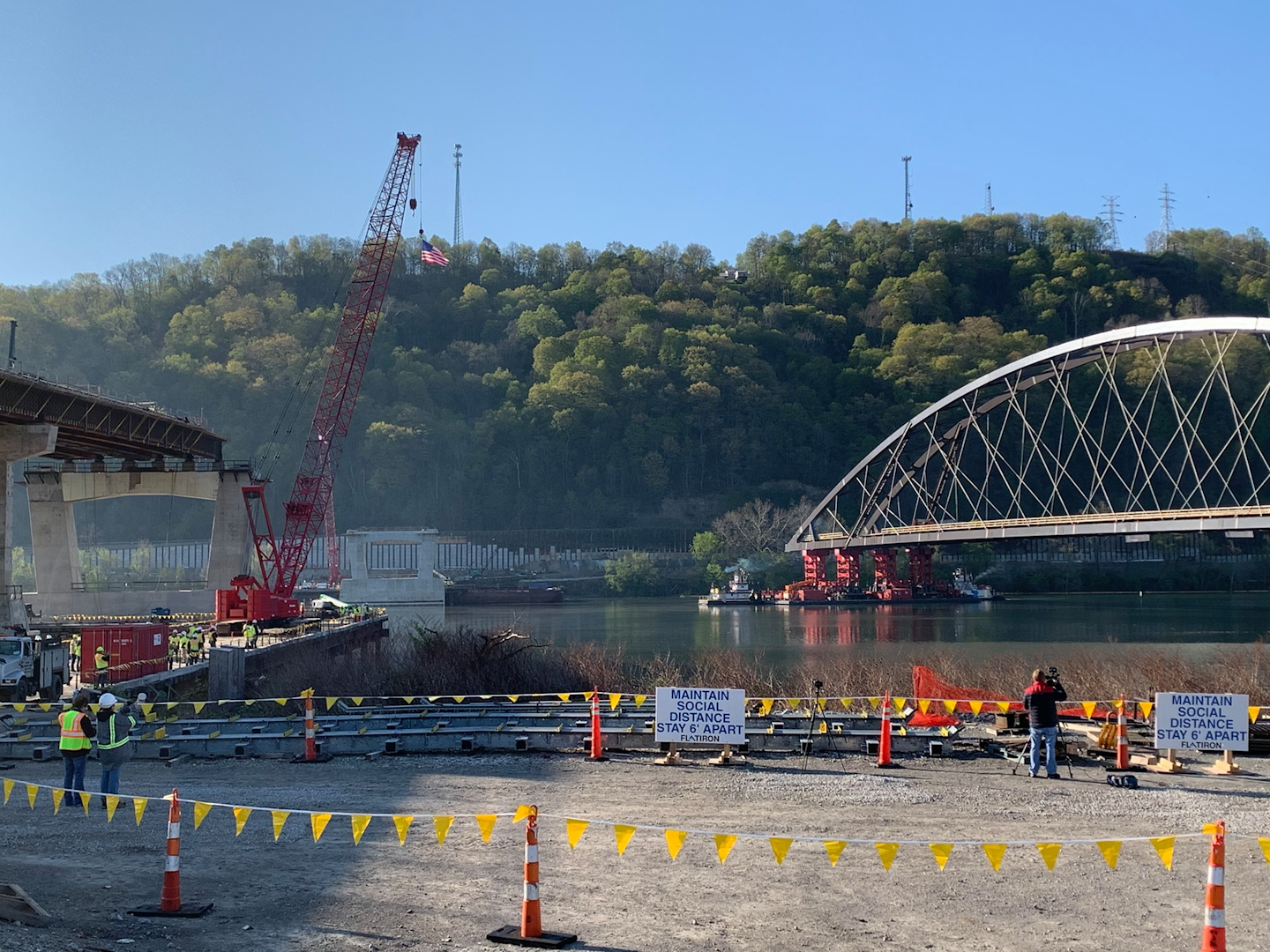 The floating span nears its destination.West Virginia Department of TransportationThe next steps, according to WVDOT, are to finish the Ohio approach span, connect the main span to approach spans and pour concrete on the main section. Work on a retaining wall, backfill and piers must also be completed on the West Virginia side.
The contractor for the $131 million project is Flatiron Construction of Broomfield, Colorado.
The project is expected to be completed in October 2022 and reduce travel time between Wellsburg and Brilliant, as well as help boost the local economies by providing a new river crossing for commerce, according to WVDOT. Currently, drivers must go eight miles north or 13 miles south to the nearest river crossings, according to Flatiron.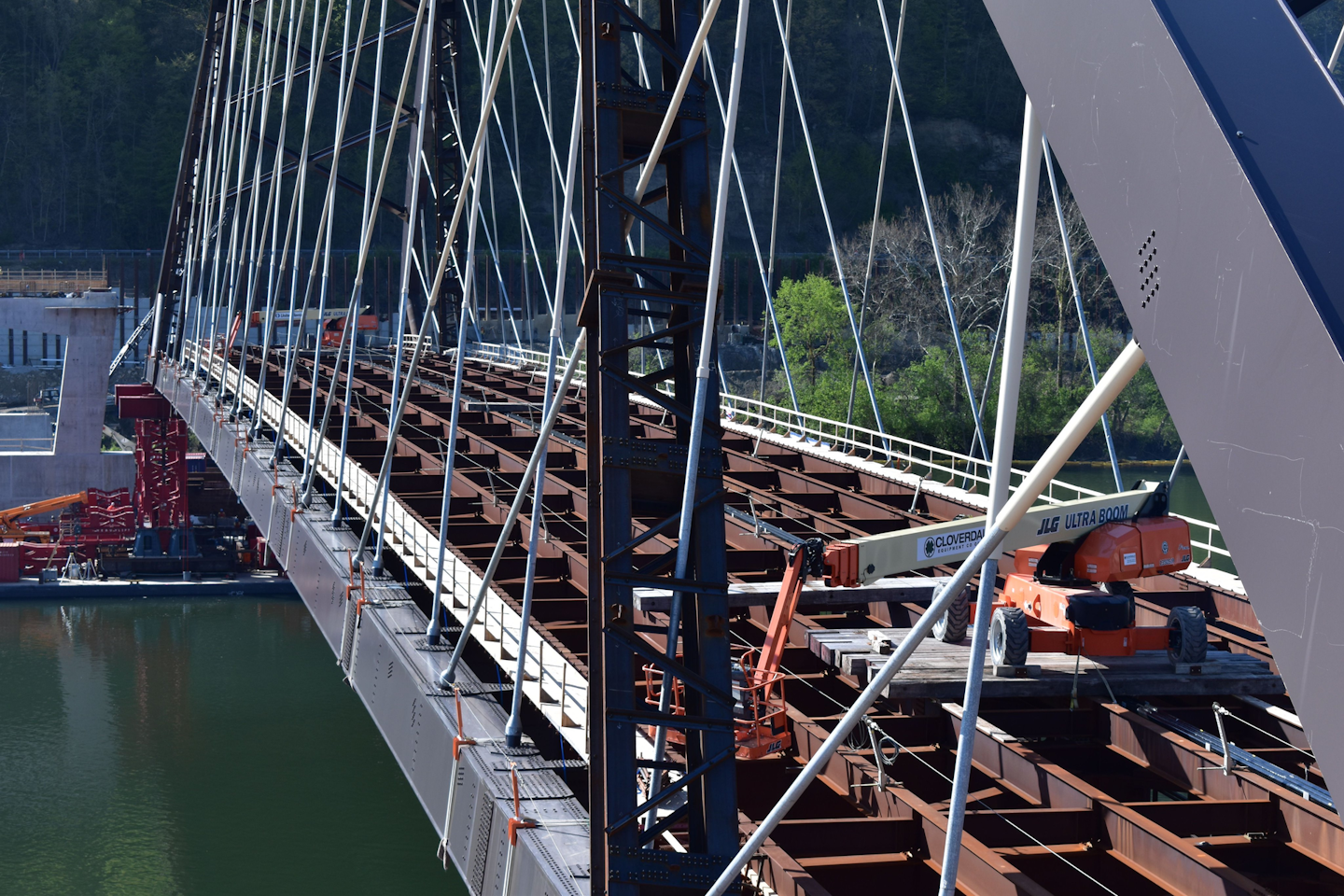 The main span of the Wellsburg Bridge on bargesWest Virginia Department of Transportation