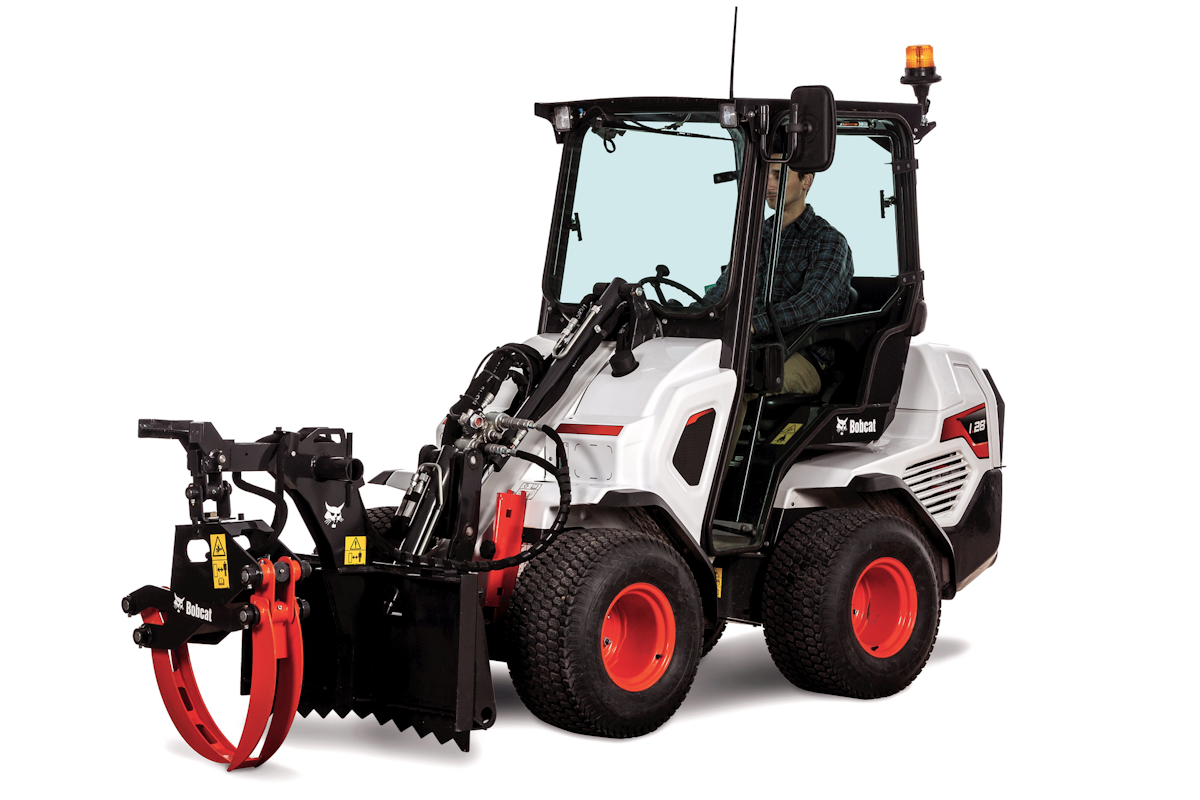 Bobcat has added to its lineup of attachments for small articulated loaders and stand-on mini skid steers – also known as a compact utility loaders or mini track loaders – with a new log grapple for landscaping and landclearing tasks.
The grapple's heavy-duty teeth and reinforced tines open to 56 inches wide and rotate for grabbing logs and brush. The attachment also has an integrated tree pusher for ensuring a tree falls in the intended direction. Rope bollards provide an additional anchor point for increased stability.
Bobcat says the attachment's versatility allows for faster landclearing, and it can be operated efficiently in confined spaces.
The host machines
Bobcat prefers the name mini track loader. The category consists of the company's MT55, with a rated operating capacity of 550 pounds, and its newer MT100, which has an ROC of 1,000 pounds.
In 2019, Bobcat introduced a new equipment category for the company with its small articulated loaders. The two models in the company's lineup are the L23, with an ROC of 1,395 pounds, and the L28 with an ROC of 1,534.
The Bobcat SAL is a cross between the company's mini track loader and a compact wheel loader. Both of its SALs are powered by 25-horsepower engines. The L23 has a fixed boom, and the L28 has a telescoping boom with an 8.5-foot reach.
Since adding the new machines, Bobcat has been rolling out new attachments for them. The company has 25 different attachments for its SALs and 26 for its mini track loaders.