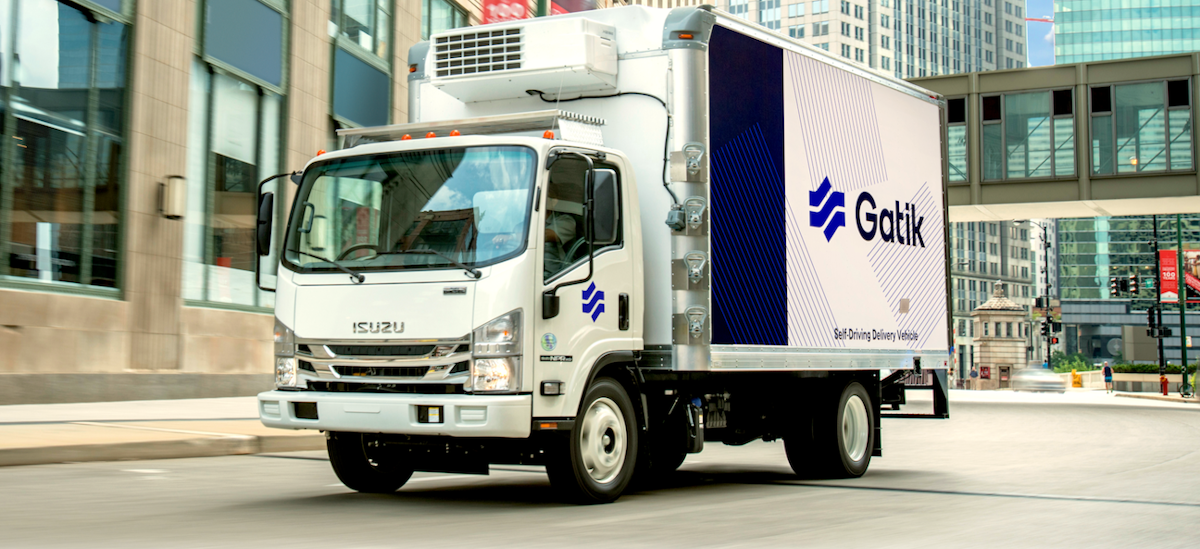 Isuzu North America Corporation and B2B middle-mile logistics startup Gatik announced April 6 a collaboration to develop and evaluate fully autonomous medium-duty trucks.
The effort – an industry first in the medium-duty segment – will integrate Gatik's autonomous driving technology into several Isuzu medium-duty N-Series trucks to produce SAE Level 4 delivery vehicles with redundant systems. The first vehicles are expected to be deployed later this year. Considered "high automation," Level 4 is the first autonomous driving level at which the vehicle itself can intervene in the event of a system failure and does not require human intervention in most circumstances. Humans still have the option to override functions manually.
Gatik's CEO and co-founder Gautam Narang said by bringing the two companies together, the expectation is that the group can "create segment-changing technology while positioning Gatik to safely commercialize autonomous delivery technology at scale."
Rapidly increasing e-commerce sales and a well-documented driver shortage have caused businesses to struggle to meet the expectations of on-demand goods movement and "as customer requirements for the medium-duty product evolve at an increasingly rapid pace,"  noted Isuzu North America Corporation President and CEO Takashi Sadaoka. "Having the ability to collaborate with Gatik, an industry leader in autonomous technology, is very exciting for our team."
Many truck manufactures have forged automated driving partnerships in the past year. Aurora, who late last year acquired Uber's self-driving business, signed an agreement with Paccar to develop, test and commercialize autonomous Peterbilt and Kenworth trucks, and inked a similar deal with Volvo Trucks. International and its German parent Traton each took a minority stake in TuSimple, and Daimler Trucks North America (DTAN) partnered with Waymo, Google parent Alphabet's autonomous driving division. DTNA also has a majority stake in self-driving truck software developer Torc Robotics.
Those integrations primarily focus on Class 8 trucks and on-highway hub-to-hub applications where speeds are more consistent, traffic flow more predicable and roads are generally absent of pedestrians and other hazards. 
Gatik is currently testing autonomous box trucks with Walmart in the Bentonville, Arkansas-area, moving customer orders on a two-mile route between a dark store (a store that stocks items for fulfillment but isn't open to the public) and a Neighborhood Market. That project has logged more than 70,000 operational miles in autonomous mode with a safety driver. This year, the companies expect to remove the driver to further evaluate the technology.