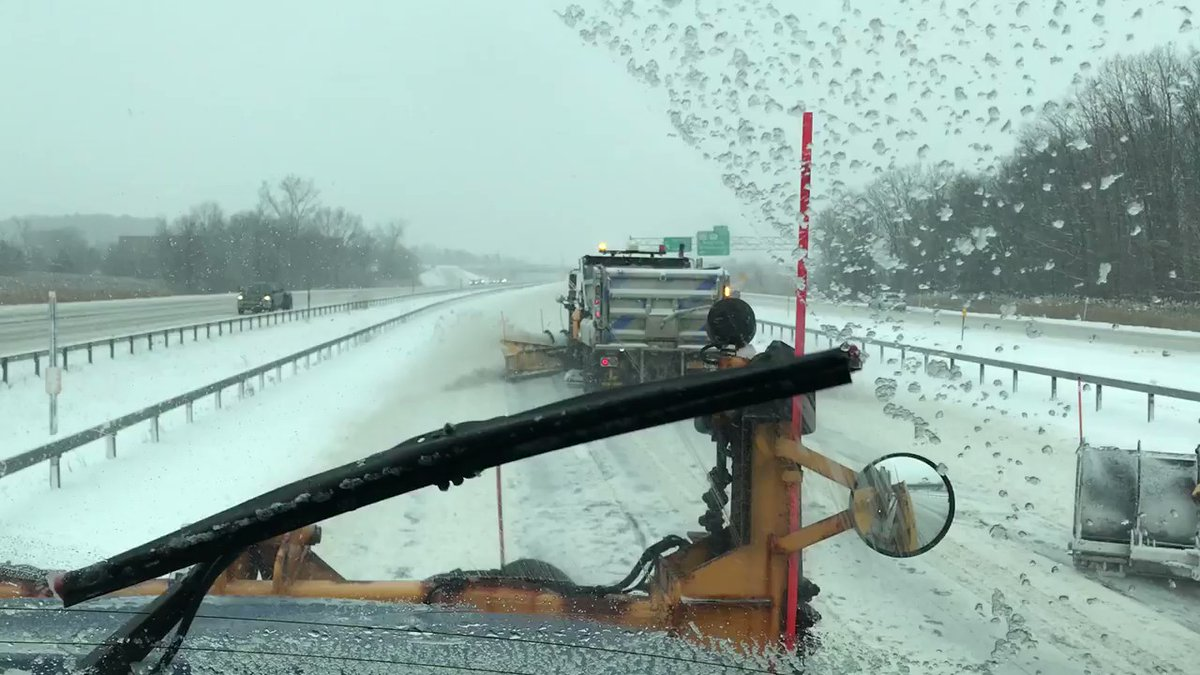 After having to cancel in 2020 because of the coronavirus, the 2021 North American Snow Conference is set for April 20-22 as an all-virtual event.
Education sessions led by experts and exhibitors with the latest winter maintenance solutions will be on tap for the event sponsored by the American Public Works Association. 
Those who register by March 31 can save $50 on the attendance price.
David Sarkus, safety professional, motivational speaker and author, will deliver the keynote address at 10 a.m. CT April 20. A special session that day will begin at 3:40 on how the city of Grand Rapids and Founders Brewing Company are collaborating on the city's new $85 million Biodigestion System at its Water Resource Recovery Facility.
On April 21, the general session beginning at 10 a.m. will feature innovative operations and maintenance facilities, including virtual tours.
Then on April 22, the closing general session will feature a "Talk Show" beginning at 3 p.m. with a panel of industry leaders who will share their expertise on winter maintenance-related topics.
Education sessions, held throughout the conference for education credits, are as follows:
Changing the Culture of Winter Operations from the Old Ways to the New
Cyber and Critical Infrastructure Security Agency (CISA): Supporting Front Line Public Works Staff
Direct Liquid Application in Wisconsin
Environmental Impacts of Chlorides While Meeting Stormwater Management Requirements
From Past to Present – How Snow and Ice Technology Has Advanced Throughout the Years
From Tik Toc to Text Messages, How Do You Want to Receive Your Weather Forecast?
Improve Operational Efficiency by Reviewing Your Snow Fence Program
Lessons from the Lab – Enhanced Liquid Deicers
Making Snow Disposal Operation More Viable and Sustainable
Management Challenges Implementing Change in Snow and Ice Control
Meso-Scale Weather and What It Means for Snow and Ice Decision Making
Michigan Winter Event Recap
New Salt Spreader Calibration Technique and Automated Brine Application for Smart Winter Operations
Solutions to the Latest Trends in Weather
Specification Writing for Snow Fighting Equipment
Successfully Selecting and Implementing a GPS/AVL Solution for Public Works
Tapping into Your Local LTAP
The City of Dublin, Ohio SnowGo Snow and Ice Response Plan: A 360-degree Plan for the Preparation and Response to Snow and Ice Events
The Necessity of Accurate Equipment Calibration for Winter Maintenance
The Weather Data Environment – Road Weather Data Sharing Strategies and Techniques
The Weather Forecast Is Wrong Now What?
Using Motor Graders in Snow Removal: Useful Tips and Techniques
Winter – Let Them Know Before They Go
Winter Weather Forecasting Made Easier
WOW (Women of Winter)
Also in conjunction with the conference are two workshops to be held later:
Winter Maintenance Supervisor Certificate from 9-11 a.m. each day April 26-29.
Winter Maintenance Operator Certificate from 9-11:30 a.m. May 4-5.
For more details on the Snow Conference, click here.