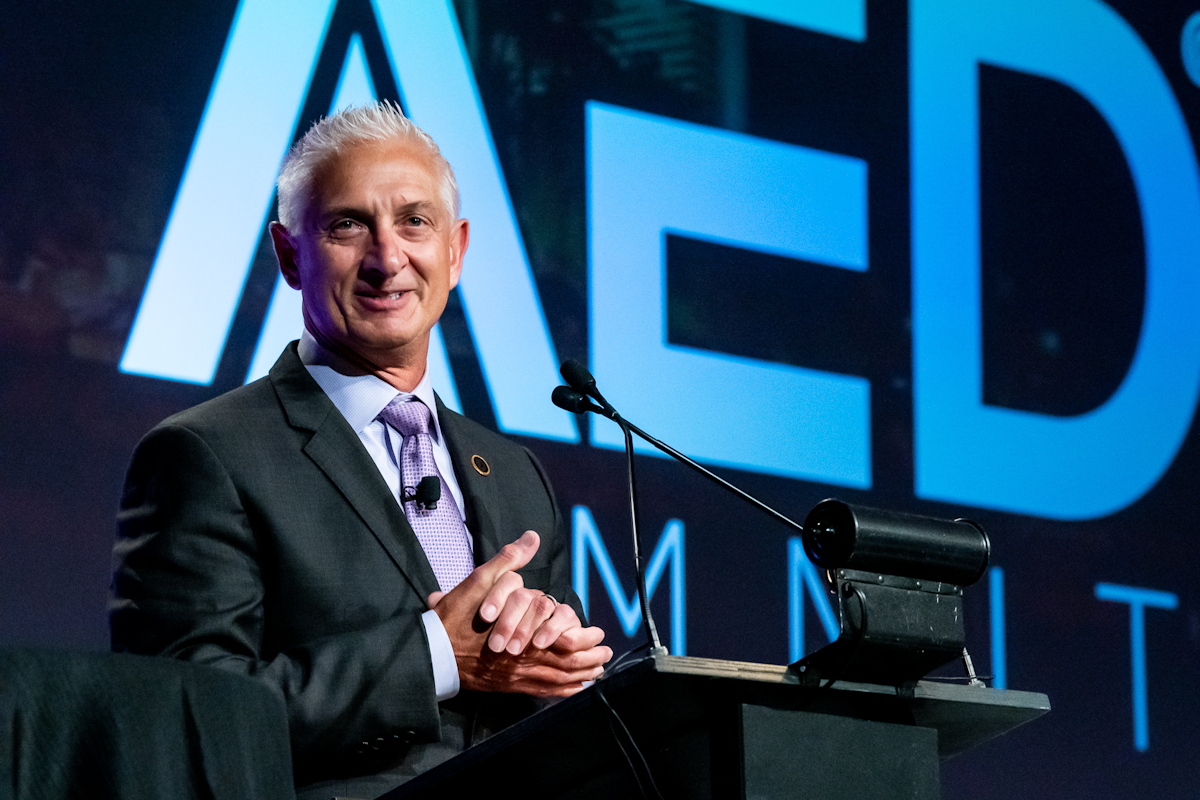 "I'm proud that I was part of an unprecedented situation that we were able to navigate smoothly," says Ron Barlet, who saw a 12-month term as chairman of the Associated Equipment Distributors stretch to 16 months. 
With his term now behind him, Barlet, who's the president of Placentia, California-based Bejac, took time during last week's AED Summit to talk with Equipment World about a time in which the word "pivot" became overused.
AED focused immediately on member communication, Barlet says, detailing everything from PPP loans to COVID protocols to what was happening in Washington. "The net result is that we ended up with more than 90% engagement, we added new dealers and we financially did well," he comments.
And while virtual learning is now part of the mix, face-to-face will remain and grow stronger, says Barlet. "The relationship piece is important, as is the networking component," he says. "It's a rare situation where you get to talk to a colleague who would be your competitor if he was in your market. These types of meetings are going to return in full force."
And, as Barlet says, "no one buys a half-million-dollar tractor from a dealer that they don't have a relationship with."
AED was forced to reschedule its annual Summit twice, first from January to March and then from March to the end of May. While AED says attendance was 1,200-plus, compared to the typical 1,800 registrants, the Summit provided many attendees with a first-time opportunity for post-pandemic travel. 
This past year also gave AED additional opportunities to connect with those in Congress, Barlet says, especially since many of them were looking for such occasions. "We had two Congressmen visit us because we could be outdoors, in the yard. It was great to show them what we were doing as an essential business."
Barlet argues that dealers with good business practices should already have the basics in place to weather a disruption. "For instance, our constant communication with employees proved to be invaluable during this time," he says. "If you've got good people, you can get a lot done."
In fact, Bejac, which is a Liebherr and LBX dealer, saw a 20% year-over-year sales uptick, Barlet says. "We quickly established that we were an essential business," he says, especially in servicing its trash and recycling customers. "They told us we needed to be opened. We remained visible and proactive and focused on the job at hand."
"Many times in business opportunities are found at the least opportune time," Barlet says, pointing to his firm's ability to buy real estate and open branches during the 2008-2010 downturn. 
During the Summit, the AED Foundation put out its "Building Diversity into the Equipment Distribution Industry" report. 
"As an association we're going to push hard to make a dent into our workforce issue," Barlet says. "We've got to get people in place and give them a new skill set. We've got great paying jobs with a career path."
"We want to get back to business," he sums up.