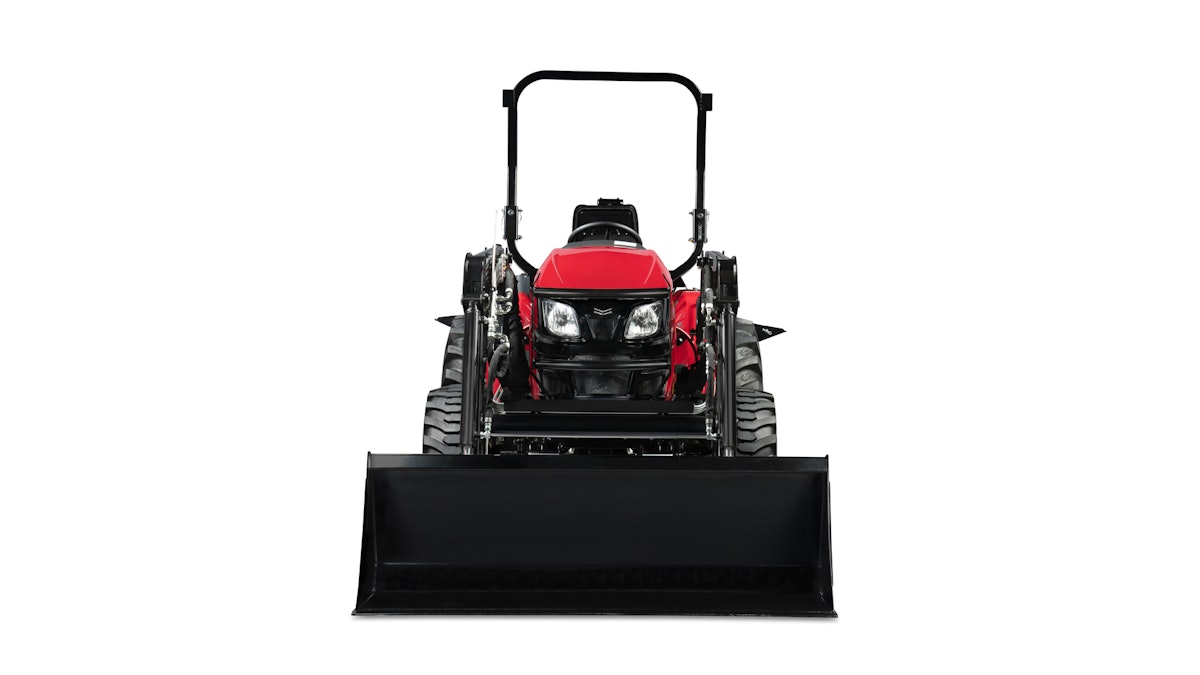 Ideal for properties ranging from 10 to 50 acres, Yanmar America debuted its all-new SM240 and SM240H compact utility tractors at the recent Equip Expo in Louisville, Kentucky.
Yanmar says the new models draw inspiration from its durable engines, ensuring reliability with every task.
The SM Series tractors feature a joystick-operated front-end loader for precise and stable control, while the ergonomic operator station offers all-day comfort, the company says. The SM240 features a synchro shuttle transmission, while the SM240H offers a hydrostatic transmission. 
Under the hood, the tractors are equipped with a 37-horsepower Yanmar engine, capable of tackling heavy loads and working with various implements. It offers  2,116 pounds of loader lift capacity, 3,435 pounds of breakout force, and a maximum lift height of 8 feet 4 inches.
For added safety, foldable ROPS comes standard. Yanmar says the SM Series tractors are "versatile workhorses," capable of mowing, digging, grading, material handling, snow removal and more. 
"The SM240 exemplifies Yanmar's heritage of reliability and innovation, setting a new standard in tractor performance with its advanced features," said Jon Richardson, director, Yanmar America Rural Lifestyle Division. "It is the ultimate choice for landowners seeking extraordinary durability and convenience."
Quick Specs:
Engine: 37-horsepower Yanmar
PTO Power: 28.2 horsepower
Rated Engine Speed: 3,000 rpm
Transmission Type: Synchro Shuttle (SM240) / Hydrostatic (SM240H)
2WD/4WD Engagement: Selectable
Pump Capacity (Steering) at Rate rpm: 4.4 gpm
Pump Capacity (Implement) at Rated rpm: 6.1 gpm
Pump Capacity (Total at Rated rpm: 10.5 gpm
Total Weight: 3,020 pounds
Minimum Ground Clearance: 12.8″
Fuel Tank: 9 gallons